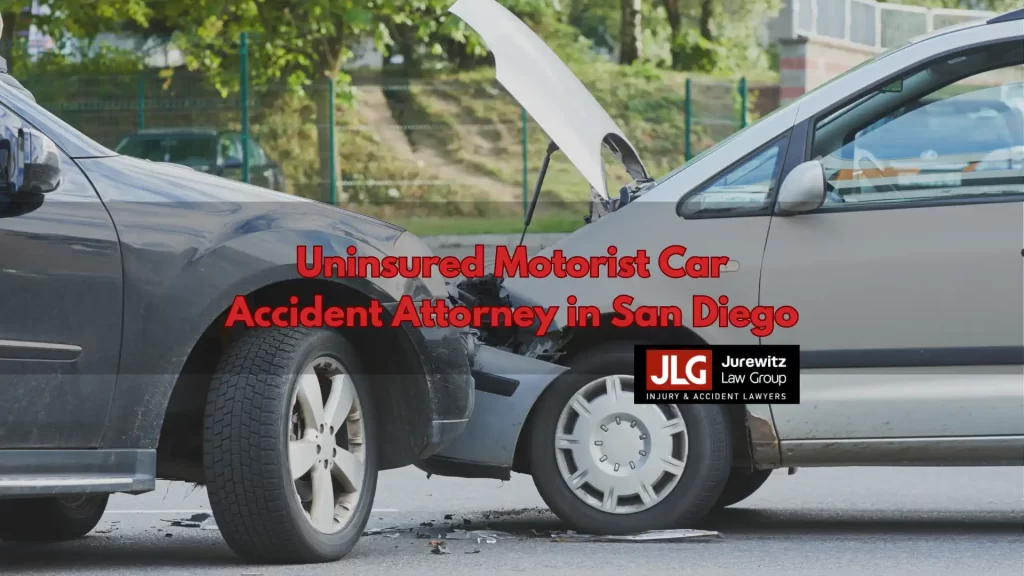 Compensation If You've Been Hurt in an Accident with an Uninsured Driver
It's bad enough when you get into a collision' but what happens when you get into a crash with a person who does not carry insurance? Drivers with far too little insurance' or no insurance at all' who cause a collision create huge problems and leave injured motorists and their passengers holding the burden.
No matter how overwhelming your situation' help is available to overcome the financial' emotional' and physical challenges presented by a car crash involving an uninsured driver. At the Jurewitz Law Group Injury & Accident Lawyers' our San Diego personal injury attorneys have the legal experience and resources to help you get the money you deserve from negligent parties. Your insurance company may seem like your friend' but the future well-being of claimants is not typically their main concern. It is important to make sure that you are fully aware of your legal rights and options before agreeing to the terms of the insurance company. For more information about the difference we can make in your financial security and recovery' please call (888) 233-5020 for a free consultation.
Uninsured Motorists: All Too Common
Unfortunately, uninsured drivers are all too common on American roads. According to a 2019 study conducted by Lendingtree, researchers found that approximately 13% of drivers don't have car insurance. On a national scale, this means that nearly 32 million people are operating vehicles without the legally required amount of coverage — effectively burdening insured drivers with the brunt of the financial responsibility in the event of an accident.
What Now?
It's not too late if you were already involved in a crash with an uninsured motorist. Even if they do not have insurance' you can sometimes sue the motorist personally and you can get your car fixed and medical expenses paid that way. In this case' you should talk to an experienced uninsured motorist attorney. Many of our clients in the past dealt with drivers who did not have adequate insurance or had no insurance at all. Fortunately' we were still able to get our clients enough money to pay for their property damage and medical expenses.
Protect Yourself After an Accident with an Uninsured Driver in San Diego
First and foremost' the best thing you can do is carry uninsured and underinsured motorist coverage on your car (UM and UIM' respectively). An UM/UIM auto insurance policy will make sure the injured driver will get money for his or her injuries despite the other driver having little or no insurance. Although this coverage will increase the cost of your insurance premium' it will certainly pay off in the long run' and the additional cost is minimal – sometimes less than $50 per year. In the event of a collision with an uninsured motorist' the insurance company will pay the difference between what the underinsured driver can pay and what the injured driver would be entitled to if the underinsured driver had adequate insurance coverage. In the case of an uninsured motorist' the UM/UIM policy will pay for all the damages.
This is why we tell everyone that comes to our law office that they should purchase UM/UIM insurance. In California' you are not required to purchase this kind of insurance' but it is very important that you get it. In fact' it is a good idea to purchase as much UM/UIM insurance as you can reasonably afford. You never know when an auto accident will strike' and you don't want to be left with paying for your bills out of your own pocket because you did not want to pay for additional UM/UIM coverage.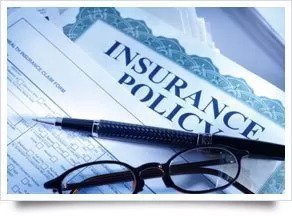 The number of uninsured motorists is surprisingly high. What happens when they cause an accident? Our lawyers ensure that we obtain all available insurance proceeds for you.
San Diego Insurance Laws
California legislators have implemented strict laws to reduce the overall number of uninsured drivers on the road. According to a report from California's Department of Motor Vehicles (DMV), there are several types of acceptable insurance that a driver can hold:
Motor vehicle liability insurance policy – As one of the most common types of coverage, commercial liability car insurance can help pay for property damage, bodily injury, or even death in the event of a traffic collision. While there are many types of liability insurance, the state of California has minimum coverage requirements for private passenger vehicles. According to the California Insurance Code §11580.1b, these minimum requirements include: $15,000 for injury or death to one person, $30,000 for injury or death to more than one person, and $5,000 for damage to property.
Cash deposit of $35,000 with the DMV – This is a type of self-insurance, where a driver must supply the funds needed in order to be adequately covered in the event of a collision. To go this route, you must open a bank account with at least $35,000 in savings at all times. You will then submit an application consisting of your contact and personal information, as well as a verification of funds from your bank. If your application is accepted, the DMV will have access to these funds should a car accident occur.
DMV-issued self-insurance certificate – Although this is another type of self-insurance, it is usually intended for drivers who have over 25 registered vehicles under their name, and are capable of paying the minimum financial requirements (15/30/5) in the event of a collision.
Surety bond for $35,000 from a company licensed to conduct business in California – As an alternative to commercial coverage, a surety bond is essentially an agreement that the insured driver will be held liable for any damages they may have caused during a collision, and that the company will provide funds when the driver cannot.
Additionally, proof of insurance must be carried in your vehicle at all times. It will also be needed when requested by law enforcement, when renewing your vehicle registration, and when the insured vehicle is involved in a collision. If proof of insurance is not provided to the DMV, then your vehicle's registration may be suspended – meaning that your vehicle "may not be operated or parked on public roadways until proof of insurance is submitted."
San Diego Uninsured Motorist Car Accident Lawyers Protecting Your Best Interests
If you are ever in a similar position where an uninsured motorist causes your collision' call the Jurewitz Law Group Injury & Accident Lawyers at (888) 233-5020 for a free consultation. Our San Diego auto accident attorneys are committed to protecting the rights of your clients and getting them the best possible case outcome.
We also provide a free service to San Diego by reviewing your insurance coverage and will give you our input on whether it is adequate or not. Just fax your insurance policy declaration sheet (a one-page sheet describing what coverage you have and the policy limits for each coverage) to the Jurewitz Law Group Injury & Accident Lawyers at (888) 233-3180.
Additional Information