SEND US YOUR MESSAGE
Get a Free Consultation Today
I agree and understand that the information that I will receive in response to the above question is general information and I will not be charged for the response to this e-mail question.
I agree and understand that the above does not constitute a request for legal advice and that I am not forming an attorney client relationship by submitting this question. I understand that I may only retain an attorney by entering into a fee agreement, and that I am not hereby entering into a fee agreement.
---
The Jurewitz Law Group Injury & Accident Lawyers is located in San Diego, has offices in Carlsbad, California, and serves all of San Diego County including the following cities and towns:
San Diego, Chula Vista, Escondido, Oceanside, Vista, San Marcos, El Cajon, Carlsbad, Poway, Encinitas, La Mesa, Santee, National City, Imperial Beach, Lemon Grove, Coronado.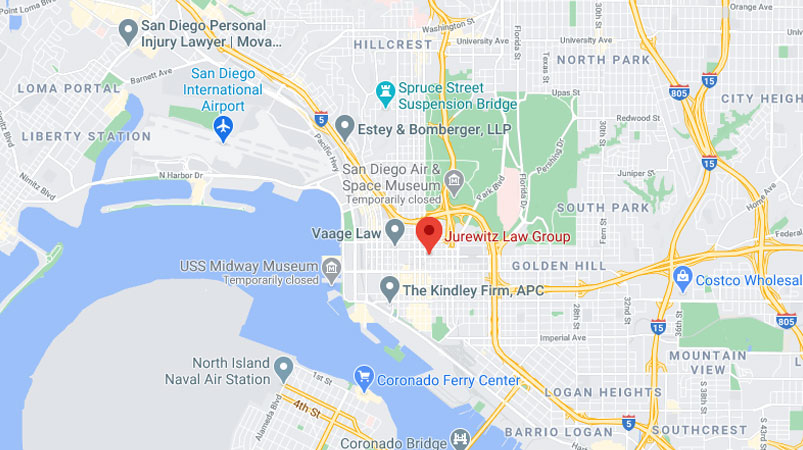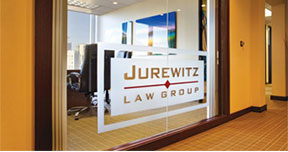 600 B Street, Suite #1450 San Diego, CA 92101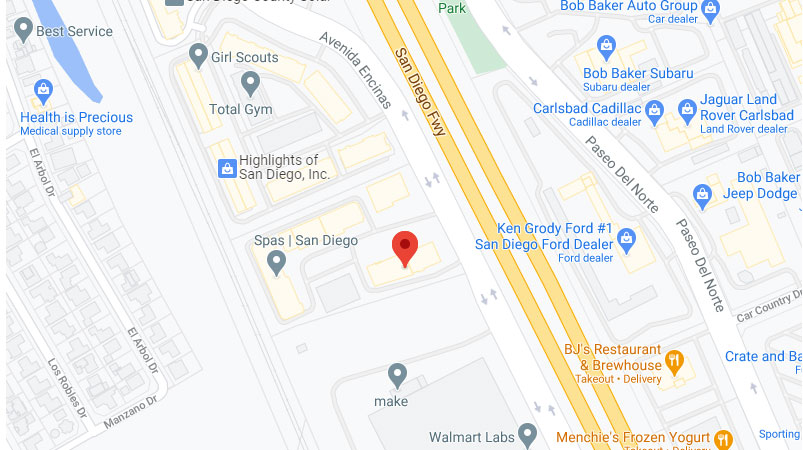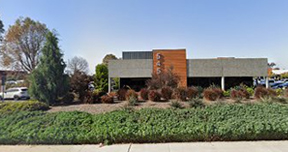 5451 Avenida Encinas, Suite H Carlsbad, CA 92008
AWARDS & MEMBERSHIPS
Our Achievements in San Diego CA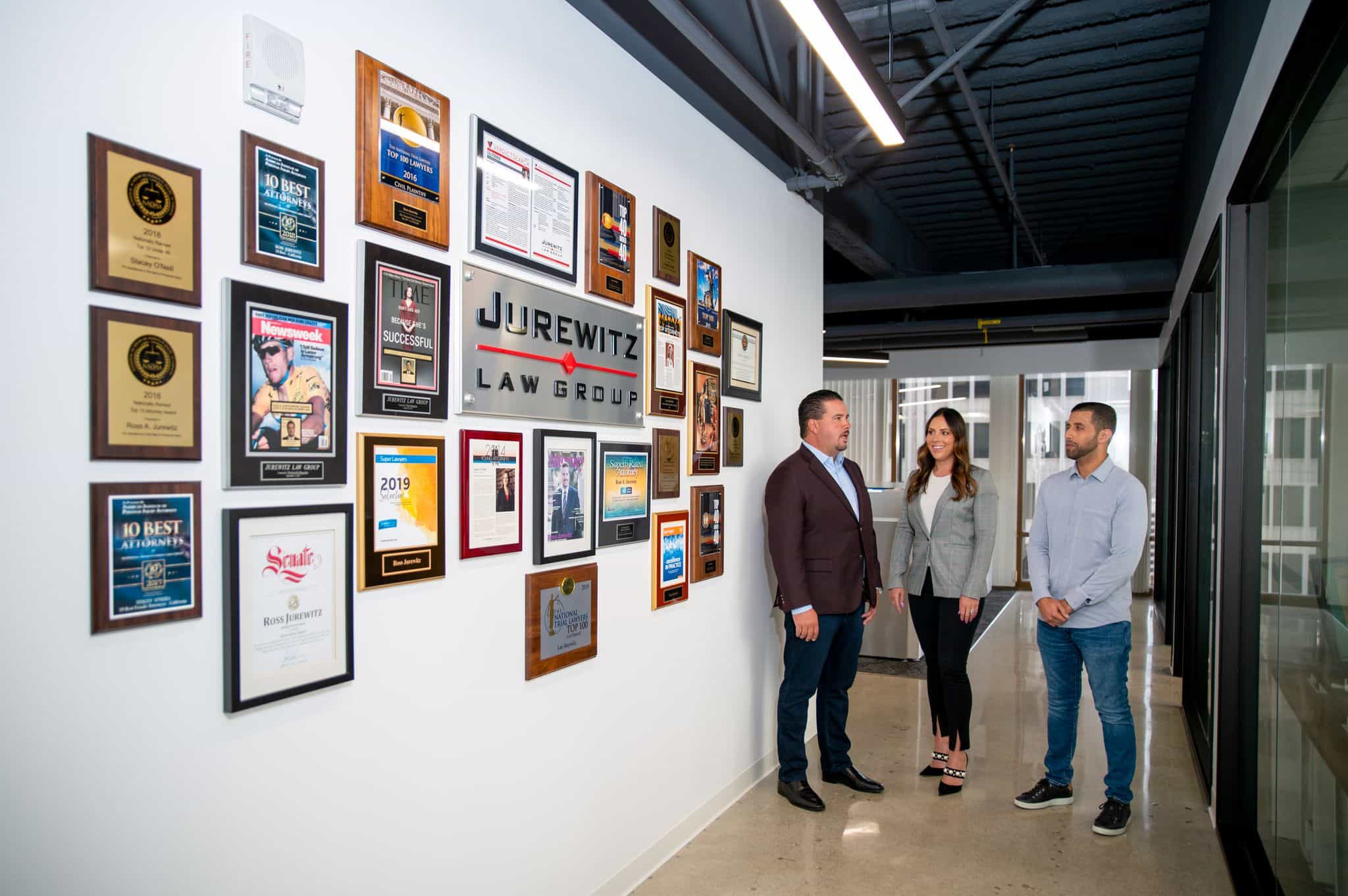 AWARDS & MEMBERSHIPS
Our Achievements in San Diego CA
Ross Jurewitz and his team won't let you be duped or intimidated by multi-million dollar insurance companies that have no interest in your well-being. Unlike other firms, we're not looking for a quick low-ball settlement so we can move on to the next case.
Our goal is to get you the compensation you deserve, and nothing less. We've stepped into the ring with insurance companies and their high-priced lawyers plenty of times before and none of this process shakes us.
We've Seen it All
We've seen it all when it comes to personal injury matters- on the way to realizing justice for our clients. It's an ethos you'll notice from our initial consultation all the way to the best possible resolution for your case.
We have access to expert witnesses in all fields who will be glad to testify on your behalf. We have a network of medical providers and caregivers who can treat you right now at no upfront cost, while we take care of your claim.
Whether you were bitten by a dog, involved in a multi-car accident on the 15 with catastrophic injuries, tripped on one of San Diego's cracked sidewalks, a victim of sexual abuse, hit by a driver performing a left turn while on your motorcycle, or lost a loved one in a terrible accident, we're your San Diego CA 92101 personal injury team. When our law firm takes your case, you pay no fees. We only get paid if we win your claim.