Who Might Be At Fault for Your Losses?
There may be many different parties responsible for your accident and injuries.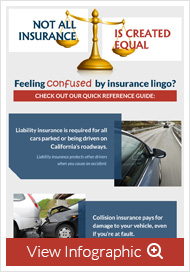 Negligent and reckless drivers: Most often, reckless and negligent drivers are responsible for crashes. Examples of reckless and negligent driving include: speeding, changing lanes without looking, running red lights, and driving while distracted or impaired.
Agencies and organizations: In addition to single drivers, various organizations may be responsible for a car accident. City and state government agencies that do not properly design or maintain roads can be held accountable for crashes. Often, broken traffic signals or confusing signage can lead to driver confusion and accidents. If you are injured in a rideshare vehicle, obtaining compensation for your injuries can be complicated. Establishing liability in a rideshare accident can be difficult, and there is no guarantee that you will be able to hold the driver or the rideshare company responsible. You will, more than likely, need an experienced San Diego rideshare accident attorney to get the compensation you deserve.
Automobile manufacturers: An automobile manufacturer or automotive parts manufacturer may be at fault for your accident. Many injuries and deaths have been caused by things like defective tires or defective brakes.