Legal Help If You Were Injured by a Drunk Driver
If you or someone you know was injured or worse as a result of the recklessness of a drunk driver, you may be entitled to financial compensation. Drunk drivers and motorists driving under the influence of drugs or alcohol are among the most dangerous people on the roads, and if their carelessness and negligence led to you or a loved one getting injured or worse on the road, you will need a lawyer who can represent your interest and make sure that the driver is held accountable for their actions.
A qualified San Diego personal injury lawyer can ensure that you and your family receive the compensation you deserve and to ensure that the intoxicated driver pays for his recklessness. They will be able to assess your case, help you understand your legal options and work to obtain the compensation that you need to recover from your injuries and get you and your family's finances back on track. To speak with a member of our team of legal experts, call the San Diego DUI accident victim lawyers of the Jurewitz Law Group Injury & Accident Lawyers today at (619) 349-1663.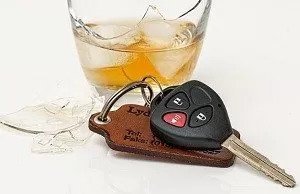 Contact a San Diego car accident attorney to ensure that your rights are protected after being hit by an intoxicated driver.
What Are Some Common Mistakes Victims Make?
People injured by a drunk driver in an auto accident typically make two mistakes:
they hire a lawyer who is not experienced in handling drunk driving injury accident cases' and
thinking that a drunk driving personal injury case is just like a typical car accident.
Personal injury cases where the at-fault driver was driving under the influence of alcohol are VERY different from the average accident not caused by intoxication.
Why Should I Hire a San Diego DUI Accident Victim Attorney?
Hiring an experienced San Diego auto accident lawyer is important for at least two reasons. First' the value of a claim brought about by a drunk driver is typically increased due to the fact that the driver was intoxicated. Under Taylor v. Superior Court' your lawyer may be able to seek punitive damages. Under California law' punitive damages are rare and intended solely to punish the wrongdoer from reckless and wanton conduct done in complete disregard to the safety of others.
Also' other people may be responsible for the drunk driver's conduct. Although bar owners and social hosts are generally not held to be liable for injuries caused by a DUI driver' that may not be the case if a bar was over-serving the driver—that is serving an obviously intoxicated person—when they know that he is driving his car after leaving the bar. In addition' social hosts who serve minor children who cannot legally drink—most usually parents or adults who let teenagers party with alcohol at their home—may be responsible to compensate anyone injured later by a drunk driver leaving their party.
How can Jurewitz Law Group Injury & Accident Lawyers help me with my case?
Jurewitz Law Group Injury & Accident Lawyers is firmly established as one of the most qualified and successful personal injury law firms in San Diego and Southern California. Several of our attorneys have received numerous rewards that serve as a testament to their success in the courtroom, as well as features on media outlets such as CNN, Newsweek, and TIME Magazine. The firm as a whole has been selected to the Million and Multi-Million Dollar Advocates Forum, demonstrating significant experience bringing down 7 and 8-figure settlements. Furthermore, Jurewitz Law Group Injury & Accident Lawyers has maintained an A+ rating from the Better Business Bureau since 2011, demonstrating a commitment to outstanding service to their clients. You can read more about what to expect as a client here.
Jurewitz Law Group Injury & Accident Lawyers's lead attorney, Ross Jurewitz, maintains a perfect 10 rating on Avvo, a legal services website that aggregates reviews, experience and results. He has been selected as a Top 100 Trial Lawyer by National Trial Lawyers, and has been named to Super Lawyers, a membership demonstrating a high level of achievement in the courtroom and peer recognition.
Call the Jurewitz Law Group Injury & Accident Lawyers at (888) 233-5020 Today
If you are injured due to the negligence or carelessness of a drunk driver' or you have lost a loved one in a DUI accident' please call experienced and aggressive attorney Ross Jurewitz at the Jurewitz Law Group Injury & Accident Lawyers. We can help you anywhere in California or if you are a Californian hurt anywhere in the United States by someone driving under the influence of drugs or alcohol. Please call (888) 233-5020 for a FREE consultation with one of our San Diego DUI car accident victim lawyers.
Ross Jurewitz Discusses Social Host Alcohol Liability on NBC 7
Criminal vs. Civil DUI Trials
When drivers operate vehicles while intoxicated' they pose a serious threat to the well-being of pedestrians and other motorists. If you are hit by a drunk driver' you may be entitled to compensation for your pain and suffering. In most cases' a person facing drunk driving charges will face two separate trials; criminal and civil. In a criminal case' no compensation is awarded' but if the driver is found guilty' he or she will face imprisonment' community service' or fines. If the drunk driver caused the death of another person' the penalty would be more severe than usual.
As the victim' you may be able to file a civil suit against the responsible party' even if they are not found guilty in a criminal court. The amount of money that you receive will be decided by the judge' and will largely depend on the circumstances surrounding the accident. In most jurisdictions' you have a limited amount of time to file a suit' and your chances of winning are considerably greater when you hire a trained legal professional to represent you. In a civil trial' you can seek reimbursement for your suffering' medical bills' lost wages' and anything else you believe that you are entitled to.
Are You Entitled to Compensation as Part of a Wrongful Death Suit?
Drunk drivers cause a significant number of vehicle-related fatalities each year. If someone you care about is killed by a drunk driver' you may be able to file a wrongful death suit. When a person loses their life because another driver can't control their drinking habits' family members are bound to suffer indefinitely. If the driver fled the scene after the accident' you might still be able to get the justice that you and your loved one deserve by contacting your local authorities. If you win your wrongful death suit' you may be entitled to compensation for the following.
Medical bills
Funeral expenses
Emotional trauma
Loss of your loved one's future wages
In the state of California' immediate family members' such as parents' spouses' siblings' and children can file a wrongful death suit on behalf of their deceased loved one. To understand more about how to file a wrongful death suit, contact us as soon as possible to understand your legal options and who is allowed to file a claim.
Physical and Emotional Suffering
Even if you or a loved one manages to survive a crash caused by an intoxicated driver' you can still sustain numerous life-threatening injuries. Broken bones' head and neck trauma' and brain damage are just a few of the most frequently sustained injuries accident victims have to deal with. When a serious injury occurs to the spinal cord or vertebrae' the unfortunate victim can end up facing the prospect of paralysis or loss of mobility. A sudden impact to the head can also fracture the skull or damage the brain. Injuries to the brain can sometimes result in:
Cognitive impairment
Permanent memory loss
Loss of physical senses
Emotional turbulence
In addition to physical trauma' accident victims often suffer mentally in the days' and sometimes years after their initial ordeal. It is not uncommon for car crash victims to suffer from post-traumatic stress' panic attacks' and depression. No one should have to pay for their own medical expenses when a drunk driver is actually responsible. An experienced personal injury attorney can often make the difference in winning compensation for your and your family, which can help to pay off medical bills and go towards continuing treatment, when applicable.
Hire a Trained Legal Professional
Drunk driving accidents can be devastating, especially as the innocent bystander that was affected by another's utter carelessness in getting behind the wheel after drinking. It is important to remember that in California, the statute of limitations for virtually any sort of personal injury case, including those for victims of drunk driving, is 2 years from the date of the accident to file a claim. This means that it is in your best interest to contact a San Diego drunk driving attorney as soon as possible to discuss your case.
During the criminal and civil trials' the individual responsible for the accident will more than likely hire an attorney. If you want to improve your chances of getting justice' you will need to hire a lawyer who has experience with cases involving vehicle accidents and drunk drivers. Contact Jurewitz Law Group Injury & Accident Lawyers's team of San Diego personal injury attorneys at (619) 233-5020 to learn more about your legal options.
DUI Accident Case Results
DISCLAIMER: Please be aware that the case results described above are not intended to be representative of usual results and not every result is typical or expected of every case. Every case is different and case values turn on small facts and differences. Please contact our office to discuss your case and the range of reasonable case values for your personal injury case.
TERMS: By viewing and reading the case values on this website' you are agreeing not to disseminate and distribute the case results described herein. The Jurewitz Law Group Injury & Accident Lawyers retains any and all rights with respect to the use and enforcement of copyright and trademark violations with respect to any use which violated state or federal law.
Additional Information