San Diego Motorcycle Accident Attorneys
More and more people are using motorcycles as their primary source of transportation. Not only do they allow you to get around the city while bypassing traffic congestion, but they're also economical and energy-efficient. However, when you're riding a motorcycle, you're offered minimal protection from other vehicles, adverse weather, and other hazardous conditions.
At Jurewitz Law Group Injury & Accident Lawyers, we understand the severe injuries a person can sustain in a motorcycle crash, especially when larger vehicles are involved. If the other driver was at fault, you might be entitled to financial compensation.
Our San Diego motorcycle accident attorneys have been representing motorcycle accident victims since 2007. Because we solely practice personal injury law, we have an edge over other law firms. We're not a "jack of all trades" type of firm. We specialize in motorcycle accidents and other types of accident cases.
We have extensive resources and knowledge of state laws, allowing us to zero in on an effective legal strategy for your circumstances and run with it. You can depend on Jurewitz Law Group Injury & Accident Lawyers to seek the full and fair compensation you deserve and work towards a favorable outcome in your case.
To find out more about how we can help you after a motorcycle accident in San Diego, call Jurewitz Law Group Injury & Accident Lawyers at for a free consultation.
The San Diego motorcycle accident attorneys of Jurewitz Law Group Injury & Accident Lawyers know the importance of receiving full and fair compensation after a crash. Another person caused your injuries and should have to suffer the consequences of their actions. When you hire us, you can depend on our legal team to seek the justice you deserve.
If you or a loved one were injured in a motorcycle accident in San Diego, call Jurewitz Law Group Injury & Accident Lawyers for your initial free consultation and case evaluation.
Let us fight by your side and help you heal from your serious injuries and be on the road to recovery. Not all law firms are the same. See how we value and treat our San Diego attorney-client relationship. Reach out today for a free case evaluation.
Download PDF
Why Choose Jurewitz Law Group Injury & Accident Lawyers?
At Jurewitz Law Group Injury & Accident Lawyers, we know the struggles you might be facing after a motorcycle accident. When you're focusing on healing your injuries, you don't want the additional responsibility of handling a legal case. Our legal team can relieve you of this burden so you can focus on what's most important – putting the pieces of your life back together and moving forward.
Our San Diego motorcycle accident attorneys are committed to providing quality customer service. You can count on transparent communication from start to finish of your case as we keep you updated on its status and guide you through the legal process.
We fight to keep the members of our community safe. We care not only about our clients but all San Diego residents. Our passion for ensuring a safer community has led us to participate in various fundraising events, such as Big Brothers Big Sisters Operation Bigs Military Mentoring Program, National City Police Department's Anti-Bullying Campaign, and the St. Jude Trike-a-Thon, to name just a few.
Our hard work and case results have earned us recognition from legal organizations in San Diego and throughout the country. We've received awards from Super Lawyers, Litigator Awards, and The National Trial Lawyers Top 100. We've also been featured in local and national publications, including the San Diego Source Daily Transcript, Newsweek, and CNN. With our proven track record of success, you can feel confident knowing you're in excellent hands when you hire us.
Protect Your Rights After a Motorcycle Accident by Following These Steps
What you do after getting hurt in a motorcycle crash could determine whether you're able to recover the maximum available compensation in an insurance claim or lawsuit. You likely incurred medical bills, prescription costs, imaging expenses, and other losses. Even if you can afford to pay for your treatment, you shouldn't have to. The at-fault party should be held liable for the suffering they caused.
Even if your injuries seem to be minor, you should seek immediate medical care after leaving the accident scene. Allow a doctor to evaluate your injuries to determine a diagnosis and the type of treatment plan you require. Don't go home after the crash and hope that your injuries heal without medical intervention. Seeing a doctor is important for your health and, in addition,
it will create medical records that tie the accident to your injuries and also show the extent of medical care you need.
You should also hire a San Diego motorcycle accident lawyer. Motorcycle accidents typically result in serious injuries, preventing the rider from collecting evidence at the crash site. We can handle the legal aspects of your case while you focus on your physical therapy and other forms of necessary treatment. You should contact Jurewitz Law Group Injury & Accident Lawyers immediately after your initial doctor's appointment. As you're attending your appointments, we can request copies of all associated documentation to use as evidence in your claim.
Be sure not to dispose of anything related to the accident. Insurance companies review evidence collected after an accident to determine if the claimant deserves compensation. Unfortunately, the insurance company likely won't be on your side. Their focus is on finding a way to deny the claim or getting away with a low settlement offer. They want to save money whenever possible. If there isn't a timeline of your medical treatment and all the expenses you incurred, that could give them a valid reason to withhold the maximum available settlement.
How Accident Investigations Work
If you suffered injuries in a motorcycle accident, Jurewitz Law Group Injury & Accident Lawyers will investigate. It isn't an easy task to seek compensation from the at-fault driver or their insurance company. We will need to determine how the crash occurred, whose actions contributed to it, and find existing evidence that supports our claims.
We will work exhaustively to locate vital evidence to show someone else should be held liable for your injuries during our investigation. This evidence might include:
Eyewitness statements
Police reports
Your medical records and medical bills
Copies of the at-fault driver's auto insurance policy
Video surveillance of the accident
Crash scene evidence and photos
The other driver's cell phone records
Estimates of damage to all vehicles involved
Once we determine who's to blame for your injuries and whether the other driver has auto insurance coverage, we can move forward with filing an insurance claim. The insurance adjuster will also investigate the accident and collect evidence to determine if you should receive a settlement to cover your losses.
We'll use the strength of the evidence we gather to negotiate aggressively with the insurance company for maximum recovery. We'll also prepare your case for court and be ready to fight for full compensation if the insurance company fails to offer a fair settlement. We will stay by your side and help you through every step of the legal process.
Compensation You Could Pursue in a Motorcycle Accident Case
Jurewitz Law Group Injury & Accident Lawyers takes on many motorcycle accident cases. Each one is unique and involves different circumstances. No two cases are exactly alike, and no two clients are exactly alike. What might be adequate compensation for one client might not necessarily work for another. Your case's monetary value will depend on various factors associated with the accident, such as the duration of your medical treatment and whether your injury healed completely or left you with a disability.
There are multiple types of losses a motorcycle accident victim can suffer. Some of the losses you may be able to seek compensation for in an injury claim or lawsuit include:
Medical bills
Loss of enjoyment of life
Lost wages and lost earning capacity
Emotional distress
Physical impairment
Disfigurement
Property damage
Pain and suffering
Our San Diego motorcycle accident attorneys know state laws and the procedures we must follow to provide you with the maximum compensation to cover your past and future losses. You may have medical bills from treating your injury, and you also may have future expenses for medical care needed to manage chronic pain or improve your mobility.
Many clients develop a permanent physical or mental impairment, requiring ongoing treatment long after their case ends. We'll work hard to see that the at-fault party covers your expenses and pain and suffering, so you can focus on healing.
Were you injured in a motocycle accident? Jurewitz Law Group Injury & Accident Lawyers can help.
Contact Us

Most Common Causes of Motorcycle Accidents
Drivers tend not to pay attention to motorcyclists on the road. They might not adequately check their blind spots or look for an oncoming biker before proceeding through an intersection. When someone is in a car or truck, they must take into account the other drivers/bikers around them and adjust their behaviors accordingly, so they don't cause an accident.
Unfortunately, there are dangers everywhere you go. When you're a motorcyclist, you can't fully protect yourself from the actions of other drivers. During a collision, there isn't a seatbelt to keep you firmly on your bike. Instead, you could fall onto the hard pavement or end up under a heavy vehicle, which can cause debilitating injuries.
The most common causes of motorcycle accidents in San Diego are:
Tailgating – Tailgating is the result of one driver following another too closely. If someone's practically touching the back of your bike with their vehicle, there isn't enough distance for them to avoid crashing into you if you need to stop suddenly.
Motorcycle Recall – The manufacturer responsible for designing and constructing motorcycle parts must meet industry standards and build a bike that doesn't put the rider at risk of harm. When there's a recall due to a defective part, the motorcyclist could end up with severe injuries.
Drowsy driving – Drowsy or fatigued driving prevents a motorist from operating their vehicle safely. They don't have the mental capacity to notice hazards in the road or react quickly to an emergency.
Speeding – Driving above the speed limit or too fast for poor weather or road conditions is reckless. A driver speeding over a pothole could easily lose control of their car and end up on a collision course with a motorcyclist.
Driving under the influence – Drugs and alcohol impair a person's driving abilities. Often, they no longer have the normal ability to maneuver their vehicle through traffic without crashing into someone. Driving under the influence can lead to poor decision-making abilities, slower reaction time, and decreased motor skills.
Distracted driving – When a driver's attention is on something other than driving, it's more challenging to recognize what's happening in front of them. Texting on a cell phone is a common type of distraction that can lead to a devastating crash.
Ignoring traffic signs and signals – Traffic signs and signals are crucial to facilitate the proper flow of vehicles on roadways. A driver who ignores them could collide with a motorcyclist in an intersection or sideswipe them while merging onto the highway.
Road rage – It's easy to recognize someone who's experiencing road rage. Yelling, gesturing, and honking the horn means a driver isn't focused on the task of driving, making an accident more likely.
Any of these situations could lead to an accident that causes you injury. When you're up against an irresponsible or careless driver, the risk of severe injury or death increases. The physical harm you suffered may have changed the course of your life and can affect every aspect of your daily routine.
Whether you're unable to work, in constant pain, or sustain a permanent injury you're forced to deal with for the rest of your life, you have a right to hold the at-fault party accountable for the losses you've had to face as a result of the accident.
% of injured motorcyclists by age and gender
Most Common Types of Motorcycle Accidents
Motorcycles are much smaller than other vehicles on the road. Multiples types of accidents can occur, placing you and your passenger in danger. The most common types of accidents involving motorcycles include:
Left-turn accidents – A motorist turning left must always check for oncoming cars, including motorcyclists. They should only proceed if they have a green arrow or there's adequate time to make the turn in front of other vehicles.
Head-on collisions – One of the deadliest accidents involves two vehicles crashing into the front of each other. Excessive speeds create even more of a risk to a motorcyclist who could get launched from their bike and hit the pavement with violent force.
T-bone accidents – This type of crash occurs when one car collides with the side of another vehicle. Intersections are a common place where a driver might run a stop sign and crash into the side of a bike.
Lane splitting – Lane splitting can be dangerous to a motorcyclist who's riding between two lanes of traffic. Someone driving a car might not notice you as they change lanes, resulting in an accident.
Rear-end accidents – Tailgating commonly leads to rear-end collisions. If someone follows too closely to a motorcycle, they may be unable to brake in time or maneuver out of the way if traffic comes to a standstill.
Regardless of the type of motorcycle accident you were in, Jurewitz Law Group Injury & Accident Lawyers wants to ensure you have the opportunity to seek compensation from the at-fault driver. We have the experience, resources, and skills to build a strong case that reaches your legal goals and gets your life back on track.
Injuries Sustained in Motorcycle Accidents
You put your whole body at risk of injury whenever you take your bike out for a ride. Despite wearing a helmet, there's no surefire way to prevent an injury if you're in an accident involving a car, truck, or another motorcycle. The force of an impact between two vehicles is enough to cause significant harm to your body, requiring extensive medical treatment to recover.
The circumstances of every motorcycle accident differ. However, the results are typically the same – severe injuries or fatalities. The cause and type of crash you were in will determine the type of injury you sustain, but the most common include:
Internal bleeding
Loss of limb
Lacerations
Road rash
Paralysis
Traumatic brain injury
Broken bones
Joint dislocation
Internal organ failure
Concussion
Neck and brain injuries
Spinal cord injuries
Unfortunately, many motorcyclists suffer fatal injuries that they're unable to recover from.
At Jurewitz Law Group Injury & Accident Lawyers, our goal is to pursue an amount of money that will compensate you and your family for the losses you're facing and help you put this traumatic experience behind you.
# of fatalities by time of day
Our compassionate San Diego motorcycle accident lawyers are here to help you.
Contact Us

Jurewitz Law Group Injury & Accident Lawyers Legal Fees and Costs
Our San Diego motorcycle accident lawyers understand how much a person can struggle after getting hurt in an accident. Not everyone has the finances to afford adequate medical care. When you're already worried about paying your bills, you don't want the additional responsibility of paying for an attorney.
Jurewitz Law Group Injury & Accident Lawyers wants you to receive quality legal representation you can afford. That's why we take all our cases on a contingency-fee-basis. There are no upfront fees or costs when you decide to hire us. We don't require payment unless we win your case. If we lose, you won't owe us any money.
California Laws to Know After a Motorcycle Accident
California uses the fault system to determine liability after an accident. That means whoever causes a crash resulting in injuries or property damage can be held financially responsible for any expenses that arise. The other driver should have auto insurance with minimum liability limits to cover your losses. When you file a claim, you could seek a settlement to reimburse you for your expenses and compensate you for the suffering you endured.
Every insurance policy comes with different deadlines. Some require that you file your claim "promptly" after an accident, while others place a specific timeframe for initiating the process. Jurewitz Law Group Injury & Accident Lawyers can request a copy of the at-fault driver's insurance policy to determine how much time there is to file your claim. Following deadlines is crucial when you're pursuing an insurance claim or a legal case. If you miss one, you could end up without the money you need to pay your expenses.
If you decide you want to file a lawsuit, you must follow a statute of limitations. The statute of limitations in California is two years if you want to sue for the injuries you sustained. You would have two years from the accident date to file suit. If the crash caused any damage to your motorcycle and you want to seek compensation for repairs, you would have to adhere to a three-year statute of limitations.
READ OUR MOST
Motorcycle Accident Frequently Asked Questions
Jurewitz Law Group Injury & Accident Lawyers knows you probably have questions about your case. We're ready to answer all of the questions you have about your circumstances, rights, and options at a free consultation. In the meantime, we've provided answers to some of the most commonly asked questions we receive.
What should I do if an uninsured driver caused the accident?
If you purchased the right coverage, you could file a claim with your insurance company. Uninsured motorist (UM) coverage provides compensation to an accident victim when the at-fault driver doesn't carry liability insurance. You can file a claim to cover your medical bills and property damage. Some policies will even compensate for your pain and suffering and lost wages. It depends on the policy you purchased, so it's crucial that you review it after the accident if you find out the other driver doesn't have insurance.
Where can I find a copy of the accident report?
Collision reports in California are available through the California Highway Patrol website. You would have to complete a form and drop it off in person or mail it with the required fees.
What are my options if the at-fault driver is a government employee?
Typically, government entities are not liable for any injuries their employees cause. However, the California Tort Claims Act allows exceptions when the circumstances involve a car accident due to a government employee's negligent actions, such as a city bus driver. There are various deadlines and procedures to follow depending on the jurisdiction in which the accident occurred. We're familiar with cases involving government entities and could guide you through the process.
Is there a deadline for filing a motorcycle claim?
Yes. Every state has "statutes of limitations" that set a time limit on filing a personal injury claim. In California, you have two years to file a lawsuit against a private individual or company, and only six months to file a claim against a government-owned vehicle or employee.
What if I wasn't wearing a helmet?
Motorcycle operators and their passengers are required by law to wear helmets, and if they don't, they can be ticketed by a police officer. If you weren't wearing a helmet, it's likely that you'll suffer worse injuries, especially traumatic brain injuries. The insurance company for the defendant may argue that you are partially at fault for your injuries, and since California follows a comparative negligence model, a jury may decide to diminish the amount of money you win in a verdict to reflect your percentage of fault. If you were judged to be 10% at fault, you would only recover $90,000 of a $100,000 verdict.
What if I don't have motorcycle insurance?
California does require you to buy a liability insurance policy specifically for your motorcycle, and the limits are the same as for a car: $15,000 for injury to another person, $30,000 for injury to two or more people, and $5,000 for property damage. Your regular car insurance policy won't cover any damage you do to someone else while you're riding your motorcycle. However, if another driver hit you or caused the accident, their insurance policy should be the one paying for it. Since there are so many underinsured drivers in the San Diego area, it's a good idea to get uninsured/underinsured motorist coverage on your own policy. This can help cover you in a motorcycle collision.
What Exactly is a Hit and Run?
A hit and run occurs when a motorist flees the scene of an accident before the authorities arrive. According to California state law' when a motorist is involved in an accident' no matter how trivial' he or she must remain at the scene. If anyone at the scene is injured' the motorist must contact the appropriate medical response services. Drivers choose to flee the scene for a variety of reasons. Fear of prosecution' initial panic' lack of insurance' and intoxication are just a few of the most common reasons.
When a motorcycle and vehicle collide' the motorcyclist is more likely to sustain serious injury. This means that if a motorist flees' a severely injured motorcyclist can be left behind to fight for their life. No one should have to face this prospect' especially when another person caused the accident in the first place.
I'm the Victim of a Hit and Run; Am I Entitled to Monetary Compensation?
If you are a motorcyclist who has been involved in an accident' you may be entitled to monetary compensation if the motorist at fault fled the scene. Whether you receive compensation or not will largely depend on the circumstances surrounding the crash. By working with an experienced lawyer' you may be able to receive compensation for medical bills' loss of income' general expenses' and pain and suffering' but you must act fast. Even if the responsible driver cannot be identified or lacks insurance' your own insurance policy may be able to provide financial compensation. The amount of compensation that you receive will depend on the circumstances of the case.
Let Jurewitz Law Group Injury & Accident Lawyers Fight for the Justice You Deserve
Our San Diego motorcycle accident attorneys will protect your rights and fight for the maximum compensation available so you can recover from your injuries. You might face an uphill battle and feel like there's no way to overcome the challenges associated with an insurance settlement or a legal case. With Jurewitz Law Group Injury & Accident Lawyers by your side, you can rest assured that you have someone in your corner who will be your advocate.
If you suffered injuries in a motorcycle accident in San Diego, do not hesitate to contact Jurewitz Law Group Injury & Accident Lawyers. We will begin working on your case immediately and keep your interests in mind as we pursue a favorable outcome. Call us for a free consultation at .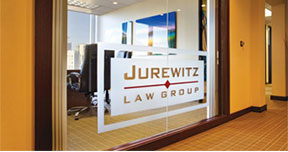 600 B Street, Suite #1450 San Diego, CA 92101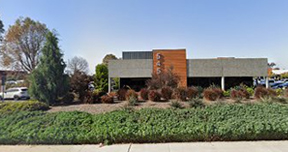 5451 Avenida Encinas, Suite H, Carlsbad, CA 92008