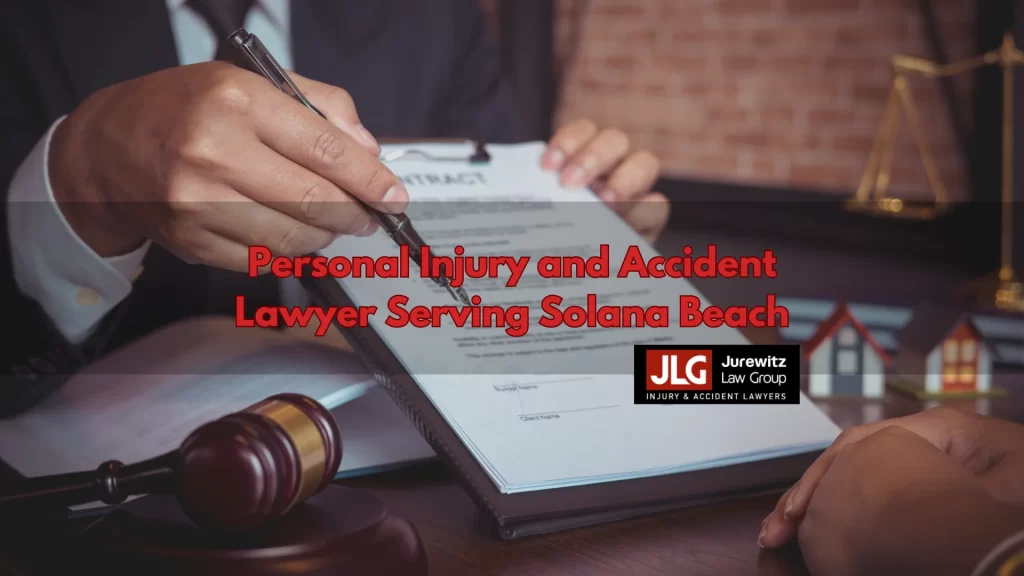 If you or a loved one has suffered a serious personal injury due to someone else's negligence, you need the Solana Beach lawyers at Jurewitz Law Group Injury & Accident Lawyers on your side. You are likely facing a mountain of medical and other bills and possibly the loss of wages to pay for them. Whether you slipped and fell on uneven sidewalk and injured your hip, sustained a spinal injury in a rear-end collision, or are grieving a loved one's wrongful death, call (619) 233-5020 for a free case review.  Our lawyers have won millions of dollars for their clients in San Diego County and throughout Southern California. They can do the same for you in Solana Beach.
Call Jurewitz Law Group Injury & Accident Lawyers first, not the at-fault party's insurance company. We deal with insurance companies directly, so you don't have to. Once you have consulted with Jurewitz Law Group Injury & Accident Lawyers, we will begin to gather all of the records we need to get you the money you deserve for your damages. There are no up-front costs for our top-notch legal services. We don't get a penny until we obtain compensation for you. If we don't get you any money, we don't get paid.
Call (619) 233-5020 now, fill out our online contact us form, or chat with us online. Let us help you get the money you need to get on with your life after your accident.
Do I Need a Personal Injury Attorney?
A personal injury attorney will assess your case to determine the severity of your injury and the other party's degree of negligence. Insurance companies, however, try to minimize your damages and work to settle your case quickly. Those who retain experienced personal injury attorneys typically get more than three times the amount of compensation they would have if they'd worked with the insurance company themselves. This money can help you pay for your medical bills, property damage, rehabilitation services, and other expenses.
Don't try to handle your case alone. Filing a claim with the at-fault party's insurance company means completing endless paperwork. This will stress you out when you are trying to recover. Let our experienced personal injury team do all of that for you. We will implement the "best strategies" for making a successful claim. If you try to speak to the other party and the insurance company yourself, you could unknowingly make statements that hurt your case. The attorneys at Jurewitz Law Group Injury & Accident Lawyers will steer your claim in the direction of a just settlement for you. Contact (619) 233-5020 now to get started.
Why Choose Jurewitz Law Group Injury & Accident Lawyers?
There are many lawyers in the Solana Beach area from which to choose. So why is Jurewitz Law Group Injury & Accident Lawyers better? One satisfied client, who sustained severe spinal injuries, described the "understanding and professional" service the team provided for her and rated us 100-plus percent. Prestigious legal organizations have noticed the firm's many successes. Some of our accolades include: San Diego County Top Attorneys, Top 100 Trial Lawyers, and Best of the Bar. Our Better Business Bureau rating is A+.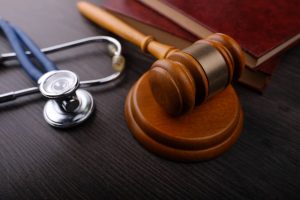 Managing attorney Ross Jurewitz  and his team work on behalf of the injured party, never "on the other side." This focus brings you directly into the legal process because we learn every detail of your accident, thereby helping us to obtain a fair settlement for you. The team's winning approach has been noticed by national organizations and the media. Time Magazine cited the firm as "Leaders in Personal Injury Law," and we are members of the Academy of Truck Accident Attorneys.
Jurewitz Law Group Injury & Accident Lawyers uses important legal tools to win successful outcomes for our clients. We have access to "medical providers and caregivers" who will work with you without upfront payment while they build your case. They also call on "expert witnesses" to strengthen your claim. Not every law firm does this.
Having gained experience working for large San Diego law firms, attorneys Ross and Lee Jurewitz established the business in 2007 with a philosophy that serves their clients well. They believe that "connectivity" with their clients helps win cases, and the results prove that.
Here are a few "case results" the legal team has won for clients:
$550,000 in a pedestrian and commercial vehicle mishap versus the insurance offer of $225,000
$1,014,299 in a motorcycle-SUV accident versus the insurance offer of $425,000
$19,150,000 in a tractor trailer-car collision versus the insurance offer of $6,000,000
Our lawyers do not shy away from high-priced insurance company attorneys. And as you can see from these examples, their substantial settlements prove it.
Types of Cases We Handle
The Solana Beach Jurewitz Law Group Injury & Accident Lawyers handle a full range of personal injury claims, including:
Get the Help You Need Today
Don't watch your bills accumulate while you or a loved one is trying to recover from serious injury due to another person's negligence. Act now. Call (619) 233-5020, chat online, or fill out the online free consultation form today. While working with the Solana Beach Jurewitz Law Group Injury & Accident Lawyers, there are no upfront costs. Get our diligent and compassionate legal team on your side now. After all, you didn't cause your injury; someone else did. And they have to pay.