Legal Help for Injured Pedestrians
Were you injured in a pedestrian accident? Are you unsure of your legal options for pursuing compensation? If so, contact Jurewitz Law Group Injury & Accident Lawyers today. We can help you hold the at-fault driver liable for their actions and seek the maximum compensation you need to recover from your injuries. We know the suffering you might have endured after the accident. This has been a traumatic experience, and we want to help you move forward with your life.
Pedestrians are at high risk of severe injuries whenever they're surrounded by vehicles. Drivers will often ignore traffic signs and signals that give pedestrians the right of way and cause an accident. Unlike collisions involving two cars, pedestrians don't stand a chance against a 3,000-pound vehicle. The force of the impact when an accident occurs can result in significant physical injuries and debilitating psychological trauma. At Jurewitz Law Group Injury & Accident Lawyers, we've been handling cases like this since 2007, and we're ready to help you seek justice.
Our San Diego pedestrian accident lawyers are not afraid of a fight. We know there's a long battle ahead, and we have the experience and resources to handle it. We will remain by your side until the very end of your case. You deserve to hold the at-fault driver accountable for the harm they caused. Call Jurewitz Law Group Injury & Accident Lawyers at (619) 233-5020 today for your free consultation to learn more about how we can help.
The San Diego pedestrian accident attorneys of Jurewitz Law Group Injury & Accident Lawyers know the importance of receiving full and fair compensation after an accident. Another person caused your injuries and should have to suffer the consequences of their actions. When you hire us, you can depend on our legal team to seek the justice you deserve.
If you or a loved one were injured after being hit by a car in San Diego, call Jurewitz Law Group Injury & Accident Lawyers for your initial free consultation and case evaluation.
Let us fight by your side and help you heal from your serious injuries and be on the road to recovery. Not all law firms are the same. See how we value and treat our San Diego attorney-client relationship. Reach out today for a free case evaluation.
Download PDF
Why You Should Hire Jurewitz Law Group Injury & Accident Lawyers
Jurewitz Law Group Injury & Accident Lawyers provides dependable legal services while offering the personalized one-on-one attention you need. We know you might be facing crushing medical debt from the bills you received while treating your injuries. Debt can cause a great deal of stress and makes it feel like there's no way out of this situation. When you hire us, we will relieve the burden you're feeling by handling every legal aspect of your case and fighting to get you the maximum available compensation. You shouldn't be forced to suffer the consequences of another person's carelessness. You can count on us to fight until the very end.
The San Diego pedestrian accident attorneys of Jurewitz Law Group Injury & Accident Lawyers know that no two cases are alike. We will get to know you and your situation to determine the best approach for reaching your goals. We will keep your best interests in mind as we're working on your insurance claim or lawsuit. We want to reach a favorable outcome in your case so you can walk away from this experience in a much better place than you were in just after the accident.
Our achievements and reputation within the legal industry have earned us various awards from organizations, including Super Lawyers, the Million Dollar Advocates Forum, and The National Trial Lawyers Top 100. We're proud of the work we've done for clients in San Diego and throughout California. We always strive to provide outstanding customer service and help our clients get back on their feet after a life-altering accident.
Our legal team is available 24/7 to speak with you. Other law firms might take days or weeks to return your calls and emails. If you're unable to reach us voice-to-voice, your San Diego pedestrian accident attorney will promptly return your call. We believe in communicating with our clients as much as they want, so you're never kept in the dark about what's going on with your case.
Take Action After A Pedestrian Accident Causes Your Injuries
If a negligent driver causes an accident and you get hurt, it's vital that you take the necessary steps to protect your rights. You could pursue compensation from them in an insurance claim or lawsuit. You will need sufficient evidence proving they were at fault for the crash, medical records showing the injury you sustained, and various other documentation. Jurewitz Law Group Injury & Accident Lawyers is familiar with state laws associated with cases like yours and can walk you through the legal process so you can seek adequate compensation to cover your expenses.
The first thing you should do after a pedestrian accident is to seek medical treatment. Your injuries are likely too severe to get up and collect evidence at the scene. Your San Diego pedestrian accident lawyer can handle that for you. Your main focus should be on medical care. Let an ambulance transport you to the hospital for an evaluation of your injuries. The doctor will determine if you need ongoing treatment to recover. If they recommend a specific treatment plan, such as physical therapy, be sure to follow their orders.
Insurance companies typically use tactics that intimidate claimants into accepting a lowball settlement offer or look for valid reasons to deny claims. They won't be on your side as you're trying to heal after the accident. If you regularly skip medical appointments or wait a while before your initial doctor visit, they could use that as evidence that your injury isn't as bad as you claim, and you are not entitled to the maximum available compensation.
Your medical providers will let you know when you can stop treatment. That will happen when you fully recover or reach maximum medical improvement (MMI). MMI indicates that your condition likely won't improve with further medical intervention. Then and only then can you stop attending appointments. Until that time comes, it's crucial that you have consistent medical records to show your progress as you heal.
Another important step to take after a pedestrian accident is to hire an attorney. While you're focusing on getting treatment, we can take on the legal responsibilities of your case. There's already enough on your plate, and you shouldn't be forced to handle the complexities that insurance claims and lawsuits entail. We know how to prepare legal documents, collect evidence, communicate with the opposing parties, and meet all required deadlines.
Were you hurt in a pedestrian accident? Our San Diego injury attorneys can help.
Contact Us

Steps Involved In An Accident Investigation
When you hire Jurewitz Law Group Injury & Accident Lawyers, we will begin our work by investigating the accident. We will need to determine how it happened and who caused it, so we know who to seek compensation from and what legal options exist for holding that person accountable for their actions. We have extensive resources allowing us to locate the necessary evidence proving liability.
Some of the evidence we might obtain includes:
Crash report
Eyewitness statements
Security video footage of the accident
Accident scene photos
The estimated cost of damage to the vehicle that hit you
Your medical records and medical bills
All available insurance policies
If we can show that you didn't cause your own injuries, you might be entitled to a financial award from the at-fault driver. Insurance claims and lawsuits can be tedious and complex processes. Working on a legal case while also treating your injuries can seem overwhelming. With our legal team by your side, you can feel confident knowing your case is in excellent hands.
# of pedestrian fatalities by type of vehicle involved
| Vehicle | # of fatalities |
| --- | --- |
| Passenger car | 22,040 |
| SUV | 10,250 |
| Pickup Truck | 29,830 |
| Van | 23,490 |
| Large Truck | 22,090 |
| Bus | 43,660 |
| Others/Unknown | 63,350 |
Compensation You Could Pursue In A Claim
Although you weren't in a car at the time of the accident, you could file a claim with the at-fault driver's auto insurance company. California follows a fault system, meaning the person who causes a crash becomes financially responsible for the injured party's losses.
State law requires all drivers to purchase liability insurance with the following minimum limits:
$15,000 for bodily injury per person
$30,000 for bodily injury per occurrence
$5,000 for property damage
These coverages could compensate you for the losses you suffered from the accident, such as:
Medical bills
Physical impairment
Lost wages
Lost earning capacity
Pain and suffering
Loss of enjoyment of life
Disfigurement
Emotional distress
Property damage
If you exhaust all limits or discover that the at-fault driver doesn't have liability insurance, you might be able to file a claim with your auto insurance company. Even though you weren't a driver or passenger in a vehicle, insurance companies can cover someone's losses if they were involved in an accident as a pedestrian.
Uninsured/underinsured motorist (UM) is the type of coverage you could use to cover medical bills and lost wages if you opted to purchase this type of insurance. Many policies will even provide compensation for your pain and suffering and lost wages. Jurewitz Law Group Injury & Accident Lawyers can review your policy to determine what's covered and the limits you purchased.
Common Causes of Pedestrian Accidents
More often than not, pedestrian accidents are the result of driver error. Motorists who don't pay attention to where they're going or ignore traffic laws could collide with someone attempting to cross the street. Some drivers don't understand right of way laws and when a pedestrian is allowed to proceed through an intersection before they do. This confusion can lead to injuries and fatalities.
The most common causes of pedestrian accidents include:
Distracted driving – Cell phone use and other distractions take a driver's attention and focus away from driving. They might not notice a person in the distance walking across the street. That failure to notice may prevent them from braking in time to avoid a collision.
Speeding – Driving above the speed limit can result in the driver losing control of their vehicle. Fatalities are common in pedestrian accidents involving speeding.
Failure to yield the right of way – Drivers must stop and allow pedestrians to cross when necessary. If they turn right without looking first, they could run over someone already in the crosswalk.
Driving under the influence – Drugs and alcohol impair a person's functioning capacity behind the wheel. Drivers aren't able to register hazards in the road or brake for an emergency.
Reckless driving – Someone who's recklessly driving doesn't have full control of their car. They might overcorrect trying to stay in the lane but end up on a sidewalk, injuring a pedestrian.
Whether one of these or another cause led to your injuries, you should contact Jurewitz Law Group Injury & Accident Lawyers for assistance with your case. We can investigate to determine the cause of the accident and if the driver was at fault. They should be the one to suffer the consequences of their careless actions, not you.
# of pedestrian fatalities by year
Most Common Types of Pedestrian Accidents
Accidents involving pedestrians don't only happen at crosswalks. There are various places and scenarios that can result in injuries if the at-fault driver makes an error. The most common types of pedestrian accidents are:
Crosswalk Accidents – Crosswalks allow people to safely cross the street at intersections and other parts of the road. The law requires any driver approaching a crosswalk to slow down or stop if they see a pedestrian.
Hit and Run Accident – A hit and run involves a driver who causes an accident but flees the scene without reporting it or checking on the injured victims.
Jogging Accidents – Joggers are at risk of getting hit by a car, especially at night when it's hard for drivers to see them.
Left turn accidents – Turning left requires checking for oncoming vehicles and pedestrians. If you have a green light, you can proceed straight, and the driver should stop to allow you to pass.
Right turn accidents – Drivers can turn right at some red lights after stopping first. However, they must always look to the right for anyone trying to cross the street. If there's a pedestrian, that person has the right of way.
Backing up accidents – Drivers backing out of parking spaces should look over both shoulders first. This could avoid colliding with a person walking behind their vehicle.
Parking lot accidents – Parking lots contain a lot of foot traffic. People walk to and from their cars while avoiding moving vehicles. Drivers should adjust their speed and keep an eye out for anyone who crosses their path so they can brake in time to prevent an accident.
This isn't a comprehensive list of every type of accident that could happen with a pedestrian. If you don't see the type you were involved in, Jurewitz Law Group Injury & Accident Lawyers can determine if it's a case we can handle.
Pedestrian accidents can cause serious injuries.
Contact Us

Injuries Associated With Pedestrian Accidents In San Diego
Injuries suffered in pedestrian collisions are typically severe or life-threatening. You probably required ongoing medical treatment to recover, such as physical therapy, surgery, and rehabilitation. Some accident victims need assistance with household tasks or can't return to work due to a permanent injury or disability. Even if your injury is minor, you could end up with hospital bills that cause significant strain on your finances.
The most common injuries pedestrian accidents cause are:
Loss of limb
Concussion
Traumatic brain injury
Spinal cord injuries
Internal bleeding or organ damage
Broken or fractured bones
Neck and back injuries
Paralysis
Lacerations
Road rash
Crush injuries
Permanent impairment or disability
Psychological injuries
Unfortunately, some pedestrian accidents cause fatalities. A person can become trapped under the vehicle or sustain a fatal injury that they can't recover from.
The months and years after a pedestrian accident can cause anyone overwhelming stress and frustration. You're pursuing legal action against the at-fault driver and also dealing with the aftermath of the crash. It can be a lot to deal with at once. At Jurewitz Law Group Injury & Accident Lawyers, we know the uphill battle you're facing and will work hard to make this process as easy for you as possible. We aim to resolve cases efficiently so our clients can put this awful experience behind them and move forward with their lives.
How Much Does A San Diego Pedestrian Accident Attorney Cost?
Jurewitz Law Group Injury & Accident Lawyers knows you're up against medical bills, prescription drug costs, and other expenses after getting hurt in an accident. We don't want to add more burden to your life by charging upfront fees or costs. We take cases on contingency so accident victims can receive quality legal representation without worrying about the financial aspects. We don't expect payment of our fees unless we recover compensation. If we lose your case, we won't charge you for our services.
State Laws You Should Know Before Pursuing Your Case
Each person's insurance policy is unique. Some insurance companies provide a specific timeframe for filing a claim, while others ask that you do so "promptly" after an accident. Jurewitz Law Group Injury & Accident Lawyers can review the available policies, so we know how much time we have to begin your insurance claim. It's always a good idea to file immediately after the accident to adequately prepare for any obstacles that might come your way. If you're well ahead of the deadlines, you won't have to scramble to get things done.
Lawsuits do require following strict deadlines. California law places a two-year statute of limitations on all injury cases. That means if you get hurt in a pedestrian accident and want to sue the at-fault driver, you must do so within two years of the crash date. If you miss the deadline but try to file your lawsuit anyway, the court will probably dismiss your case, and you won't have the opportunity to seek compensation.
Another California rule that could affect the amount of compensation you're entitled to is the pure comparative negligence rule. If a jury determines you were to blame for the accident you were in, your compensation will be reduced by your shared percentage of fault. For instance, let's say you were hit by a car while crossing the street. A jury assigns 90% fault to the driver for ignoring a traffic signal but determines you were 10% responsible. If your total losses are $20,000, you would only be allowed to seek up to $18,000 in compensation.
READ OUR MOST
Pedestrian Accident Frequently Asked Questions
At Jurewitz Law Group Injury & Accident Lawyers, our San Diego personal injury lawyers have seen countless cases like yours. We know the ins and outs of legal procedures and the steps we need to take to serve your interests. To better prepare you for what's to come, we have provided answers to questions we get asked the most.
What if my loved one died in a pedestrian accident?
You might be able to file a wrongful death lawsuit. Surviving family members entitled to compensation are:
Spouse
Domestic partner
Children
Any person entitled to compensation through intestate succession
Putative spouse and their children
Stepchildren
Parents
The compensation available in this type of case include:
Loss of attention, guidance, love, support, community, and affection
Lost income, including what the deceased would have earned if they were still alive
Funeral and burial expenses
Loss of future financial support
The value of household services
Hospital and medical bills associated with the fatal injury
Could I file a claim against the government
You can only seek compensation from a government entity if specific circumstances exist. Typically, government entities and employees have protection from anyone filing lawsuits against them. However, the Tort Claims Act allows victims of pedestrian accidents to file a claim if the injury occurred due to the negligent actions of an employee who was performing their job duties at the time of the crash.
Do I have to hire a lawyer?
Legal cases are complicated to handle alone. If you have an experienced San Diego pedestrian accident attorney by your side, you're less likely to get taken advantage of by the insurance company or lose your lawsuit if you take your case to court. We know the tactics used by opposing parties and how to protect your rights. We're familiar with state laws and how to overcome obstacles that stand in between you and the compensation you deserve. You're also more likely to receive a higher monetary award by having a lawyer represent you than if you handle your case yourself.
Contact Jurewitz Law Group Injury & Accident Lawyers for A Free Consultation
Our San Diego pedestrian accident lawyers will fight hard to get you the money you're owed. You've been through a devastating experience and don't deserve to suffer any longer. We have a legal team who will work diligently on your case until we accomplish what we set out to do. You can depend on us to remain by your side in the fight for justice against the at-fault driver.
You will never have to go through this alone when you hire Jurewitz Law Group Injury & Accident Lawyers. We will provide the guidance and support you need along with the legal services you deserve. Our award-winning attorneys will be your advocates while you're attempting to heal your injuries. We'll step up and be the aggressive and dedicated legal team you need during this challenging time in your life.
If you or your loved one were involved in a pedestrian accident, you need an experienced San Diego pedestrian accident attorney to pursue full and fair compensation owed to you. Call Jurewitz Law Group Injury & Accident Lawyers at (619) 233-5020 for your initial FREE consultation today.
Additional Information
---
Pedestrian Accident Case Results
DISCLAIMER: Please be aware that the case results described above are not intended to be representative of usual results and not every result is typical or expected of every case. Every case is different and case values turn on small facts and differences. Please contact our office to discuss your case and the range of reasonable case values for your personal injury case.
TERMS: By viewing and reading the case values on this website' you are agreeing not to disseminate and distribute the case results described herein. The Jurewitz Law Group Injury & Accident Lawyers retains any and all rights with respect to the use and enforcement of copyright and trademark violations with respect to any use which violated state or federal law.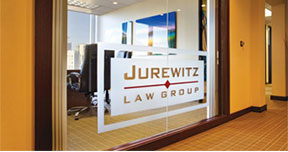 600 B Street, Suite #1450 San Diego, CA 92101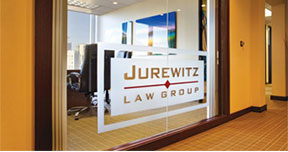 2667 Camino del Rio South, Suite 301-12, San Diego, CA 92108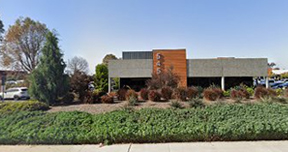 5451 Avenida Encinas, Suite H, Carlsbad, CA 92008