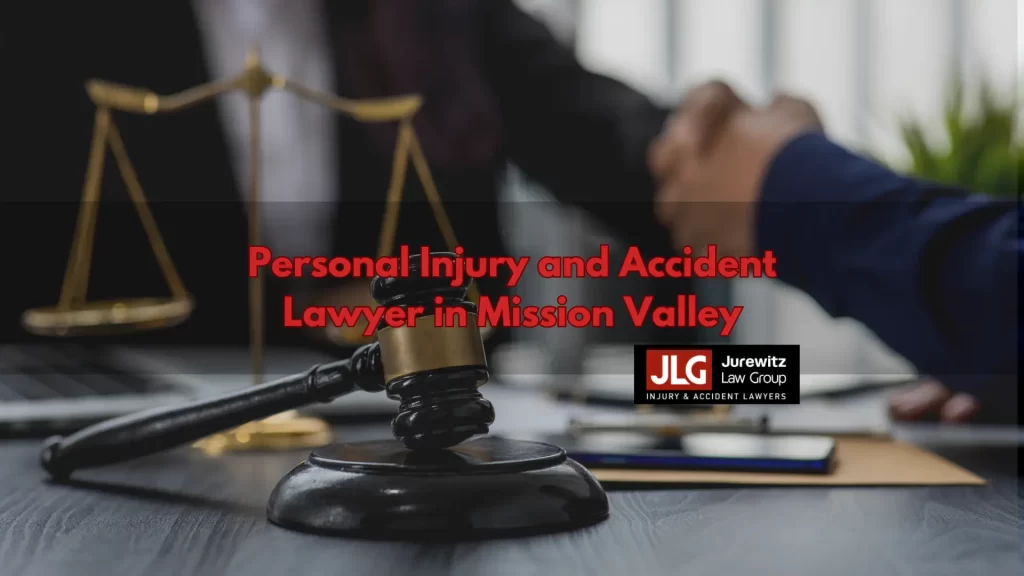 Have you been injured or lost a loved one due to the actions or carelessness of another party in the Mission Valley, CA, area? If so, you're likely currently facing a range of unexpected struggles. They may include medical bills, lost income, and physical and emotional pain.
At Jurewitz Law Group Injury & Accident Lawyers, you'll find a Mission Valley, CA personal injury lawyer who understands your needs and difficulties. You'll also find an attorney with the experience necessary to offer the representation you deserve.
Ross Jurewitz has decades of experience representing clients throughout the area. His skills and success at representing his clients have earned him national recognition. Mr. Jurewitz is uniquely qualified to discuss your Mission Valley personal injury case with you and advise you about your next best steps. Learn more by contacting our San Diego office online or calling us at (619) 233-5020 to schedule your free consultation.
Types of Mission Valley, CA Personal Injury Cases We Handle
Personal injury cases can involve a wide range of circumstances and accidents. Specific types of cases our Mission Valley, CA personal injury attorneys handle include:
If you're unsure whether you have a valid case, schedule a consultation with our firm. The case review is always free. We'll evaluate the case and let you know your legal options.
How a Mission Valley Personal Injury Lawyer Can Help You
When you're injured in California because of someone else's negligence or wrongdoing, you're entitled to seek compensation from that person. Sometimes, you may seek compensation even if no one was careless. For example, California law states that dog owners are strictly liable for dog bite injuries, even the first time their dog bites someone. This is the case even if a dog's owner wasn't negligent in handling or confining their dog.
Seeking compensation after an injury or a wrongful death usually begins with filing a claim with the liable or negligent party's insurance. A Mission Valley personal injury lawyer could help by:
Explaining your legal options during a free case review
Estimating what your claim may be worth
Investigating your accident to determine who is liable
Collecting evidence to prove the value of your claim and who was at fault
Completing and filing your claim paperwork
Negotiating with the insurance company on your behalf
Taking your case to trial if negotiations are unsuccessful
An insurance adjuster's job is to pay as little as possible for each claim. The value of having representation from a lawyer when negotiating with insurers is impossible to overstate. Your lawyer will know how to counter any tactics the insurance company uses to try to minimize the value of your claim. While a lawyer can't promise a specific resolution to your case, we can assure you we'll fight for the money you deserve.
Contact a Mission Valley Personal Injury Lawyer Today
At Jurewitz Law Group Injury & Accident Lawyers, we're dedicated to serving clients throughout the Mission Valley area. For more information about what a Mission Valley personal injury lawyer can do for you, contact us online or call us at (619) 233-5020 and schedule your free case review today. You can also Get Ross in our San Diego office.
Related Posts: