Bone Injuries and Fractures from Auto Accidents
Bone fractures are caused by a high force impact or stress' a factor common in many types of accidents' but none more common than a car crash. Suffering bone fractures in a crash can quickly lead to serious complications for a victim as they attempt to recover fully while also coping with the effects the injuries have had on physical capabilities' employment' and financial stability.
At the Jurewitz Law Group Injury & Accident Lawyers, our San Diego car accident lawyers are dedicated to protecting the rights of victims and educating residents on the dangers of bone fracture injuries. We understand that you've been suffering since the crash. This type of injury is painful and requires adequate medical attention. The financial strain you're experiencing can be overwhelming.
The attorneys at Jurewitz Law Group Injury & Accident Lawyers can help you effectively and efficiently pursue the compensation you deserve for your treatment. Call us at (619) 233-5020 or (888) 233-5020 to schedule your free consultation.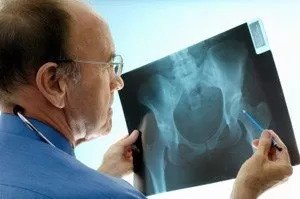 Surgeries' medication' casts' and implants may be needed to help a victim recover from their bone fracture and to help the bone heal correctly.
What Are Common Types of Fractures?
Fractures can be suffered by any bone in the body (including the foot' elbow' and vertebrae) but there are many types of fractures' each with their own complications and medical needs. The damage caused and the treatment that will be needed depends directly on both what type of fracture was suffered and where in the body the injury occurred.
Simple: Can be complete' where the bone fragments separate completely' or incomplete where the fragments are still partially joined.
Compound: A broken bone separates from the rest of the bone and penetrates the skin.
Greenstick: An incomplete fracture where the bone is bent but not broken' most often suffered by children due to soft bones.
Comminuted: The bone is fractured into several bone fragments' which may become loose in the body.
Impacted: The bone is broken in two' with one end of the broken bone driven into the other.
Oblique: The bone is broken in a diagonal alignment.
Compression: The bone appears wider or flatter because it has been crushed.
Transverse: The bone is broken in a straight line across.
Our team of San Diego car accident lawyers has experience reviewing medical records. We will look over yours to determine the extent of your bone fracture and the financial compensation you deserve. We do whatever we can to maximize our clients' claims so they can treat their injuries and move forward with their lives.
Complications from a Bone Fracture in a San Diego Car Accident
Bone fractures can easily result in many complications beyond the breaking of the bone. Major blood vessels' muscles' joints' and tendons can be damaged by the broken bone' with infections and long-term injuries resulting. Often' the victim will have to cope with serious pain while the bone heals.
The most common complications include:
Disruption to major arteries or its branches
Respiratory issues
Loss of mobility
Brain damage
Fracture blisters
Gangrene
Wound infection
Pulmonary embolism
Pneumonia
Delayed union (abnormal healing time)
Joint stiffness
Deformity or growth disturbance
Although a victim may make a full recovery' during the healing process' they may suffer from a significant loss of physical capabilities' which can directly impact their ability to work and emotional well-being. While the type of fracture and its location can indicate whether complications will occur, there are various factors that could increase a person's risk:
Age
Alcohol drinker
Poor diet
Smoker
A prior car accident that occurred within one month of the fracture
Diagnosed with type 1 or 2 diabetes
Used non-steroidal anti-inflammatory medications within 12 months of the fracture
At Jurewitz Law Group Injury & Accident Lawyers, we care about our clients and want to see you make a total recovery. We'll offer support and guidance throughout the legal process. If you need doctor referrals, we'll be happy to provide those for you. We have connections with various professionals in our community that our clients can benefit from.
File An Insurance Claim for Compensation of Your Damages
If another driver caused your accident and you sustained a bone fracture, you deserve financial compensation. California follows a fault system, which holds the at-fault party financially responsible for the injured victim's losses. You can file a claim with their auto insurance company and attempt to negotiate a settlement that covers your damages. Damages are the total losses associated with an accident or injury.
All motorists have a legal duty to carry auto insurance with minimum liability limits. Those limits are:
$15,000 for bodily injury or death to one person
$5,000 for property damage
When you file a liability claim, you can seek compensation for the following damages:
Emotional distress
Out-of-pocket costs
Lost wages and earning capacity
Pain and suffering
Physical impairment or disfigurement
Car repair or replacement expense
Since the minimum $15,000 liability limit typically isn't enough to compensate for an accident victim's medical expenses and other associated costs, you have the option of filing a claim with your auto insurance company. Uninsured/underinsured motorist is a form of insurance coverage offered to all policyholders in California. If you chose to purchase it, you could file a claim if the at-fault driver doesn't have liability coverage, or their limits aren't high enough.
When you file a UM claim, the following damages are available:
Medical bills
Vehicle repair or replacement
Out-of-pocket costs
Pain and suffering
Lost wages and earning capacity
We can review your total damages and come up with a fair settlement amount to demand from the insurance company. The more severe the bone fracture, the higher compensation you would be entitled to receive. Various contributing factors could increase or decrease the value of your case. They include:
Location and extent of the bone fracture
Available liability and UM insurance coverage
Total medical expenses incurred
Impact of the injury on quality of life
Amount of time missed from work due to inability to complete job-related duties
Physical or mental disability caused by the accident
Sufficient evidence proving the other motorist was at fault for the crash
Future medical treatment required
Length of the recovery period
You can depend on your San Diego bone fracture lawyer to fight extensively for the maximum settlement available. We know the tactics insurance companies use during the claim process. They want to save as much money as possible and look for any reason to deny the claim or provide a low settlement offer. We won't allow them to intimidate you into backing down. We'll be aggressive in our negotiations and ensure they pay what they owe you.
Skilled San Diego Car Accident Bone Fracture Lawyers Dedicated to Your Rights
The San Diego bone fracture attorneys at the Jurewitz Law Group Injury & Accident Lawyers have been protecting the rights of innocent victims for years' giving us the skills and resources needed to provide successful legal representation. Not only that' but we understand the complexities and losses that result from a wide variety of injury accidents. As such' we will ensure that proper evidence is restored and gathered to build an effective case on your behalf.
Since opening our firm in 2007, we've recovered over $1 million for accident victims. We focus solely on personal injury cases so we can provide our clients with quality legal advice and services. We understand the importance of receiving one-on-one attention from your San Diego car accident lawyer. We'll be happy to take the time and get to know you and your situation. You'll always be a priority for us.
For more information on how we can help you obtain the compensation you deserve after sustaining a bone fracture in a car accident' call Jurewitz Law Group Injury & Accident Lawyers at (619) 233-5020 or (888) 233-5020. We are your San Diego personal injury attorneys.
Additional Information