San Diego Car Accident Attorneys for Medical Bills Compensation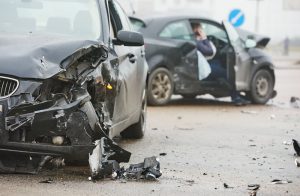 Have you been severely injured in a car accident that wasn't your fault? If so, you may be owed compensation for your injuries.
After a car accident, dealing with the pain of your injuries and trying your best to recover from them can be overwhelming. Not only do you have to bear the physical and emotional pain of your injuries, but you are also feeling the weight of the financial costs you've incurred as a result of receiving treatment for those injuries. If you weren't in the accident, you wouldn't be in the position you are in today, and that isn't fair to you and your loved ones.
You have rights, and you should exercise them to get the compensation you deserve for the wrongs done to you. The San Diego car accident lawyers of the Jurewitz Law Group Injury & Accident Lawyers can help you pursue compensation for your medical bills and other costs resulting from the harm you've been subjected to. We can help you ensure that the person who injured you is held accountable. Call us today at (619) 233-5020 or contact us for a free consultation.
Medical Bills for Treatment of Car Accident-Related Injuries
You may not have faced expensive medical bills before your accident. Unfortunately, having to receive treatment for your accident-related injuries has likely exposed you to the grim reality of the exorbitant costs associated with getting the medical care you need.
Suffering severe injuries in a car accident requires immediate medical attention. You were likely transported by ambulance to the emergency room to receive emergency medical treatment for your injuries. The transportation and emergency room visit can be incredibly expensive, and you will likely be billed for those costs. Even if you have medical insurance, your out-of-pocket costs can be so significant that they can cause you to go into serious debt.
And the costs don't end there. If you needed to stay in the hospital for an extended time or needed to receive continued outpatient treatment with specialized physicians, those costs may have piled up to hundreds of thousands of dollars. Even less obvious but still significant costs, like prescription drugs or assistive devices like canes and walkers that you may need while recovering from your injuries, can add up.
Compensation for Your Medical Bills
You may be entitled to compensation for your injuries if someone else's actions caused the accident in which you sustained them. The amount you may be compensated is based on the financial, physical, and emotional costs you've incurred as a result of your injuries.
In California, you may receive compensation or damages, even if you were partly to blame for the accident. This is due to the state's pure comparative negligence law, which states that you can recover damages for your injuries in proportion to your fault. So whether you were one percent or 99 percent responsible for the accident, you may receive 99 percent or one percent of the damages you incurred in the accident.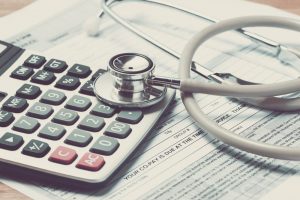 You may receive both economic and non-economic damages, which don't only cover your medical bills for your accident-related injuries. These damages also cover:
Loss of income or wages
Loss of future earning ability
Pain, suffering, and mental anguish
Property damage
Loss in quality of life
Loss of consortium (a decline in personal relationships)
You may also be awarded exemplary damages in court if you can prove with clear and convincing evidence that the person who injured you acted with the intent to oppress or defraud, or with malice. The award of punitive damages is a rare punishment for wrongdoers and is meant to deter future, similar actions.
Why the Jurewitz Law Group Injury & Accident Lawyers Can Help You Get Compensation for Your Medical Bills
In 2007, Ross and Lee Jurewitz founded Jurewitz Law Group Injury & Accident Lawyers with one goal in mind: to help injured victims in San Diego get the justice they deserve. Over the past nearly 15 years, we've been exclusively advocating for the rights of clients who were injured in accidents. We've helped secure over $100 million in settlements and judgments that were owed to our clients and helped them move forward in their lives while recovering from their injuries.
We put hard work and due diligence into every claim and lawsuit that we help our clients file for their injuries. We've gone up against big insurance companies and the expensive law firms they hire to represent them when they've offered our clients less than their claims were worth. We never back away from the fight and will take your claim to court to get you the just compensation you deserve.
We have a proven record of how successful our litigation and legal skills are, which have been the key in our clients receiving million-dollar settlements and judgments. Our highly regarded litigation skills have been recognized through our membership in the top, highly selective organization for America's trial lawyers, Million Dollar Advocates Forum. The Million Dollar Advocates Forum only offers membership to the top one percent of lawyers in the country. Additionally, the team at the Jurewitz Law Group Injury & Accident Lawyers is licensed to practice law in California and are members of the American, California, and San Diego County Bar Associations.
We strive to provide accident victims with excellent legal representation and compassion because we understand the challenging time that you're going through. We also understand the financial strain that your injuries have caused you. That's why we represent our clients on a contingency-fee-basis. This fee agreement allows us to represent you without you having to pay us any upfront fees or retainers. You don't pay us until you receive the compensation you're owed.
Call Us Today
If you have sustained serious injuries in a car accident because of someone else's actions, you have the right to seek compensation from the person who injured you. The Jurewitz Law Group Injury & Accident Lawyers have helped our clients get the compensation they deserve. We may be able to help you pursue the same.
Call us today to schedule a free consultation with one of our highly skilled personal injury attorneys at (619) 233-5020 or contact us and one of our representatives will reach out to you as soon as possible.