Poway Personal Injury Lawyer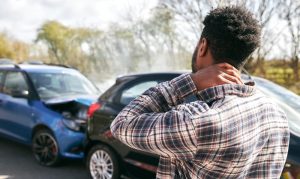 If you have been injured because someone else was careless or reckless, you may wonder what your options are. You have questions about insurance and lawsuits. People may be giving you advice on your rights. But which of them is right? You have bills to pay, and you want to be sure you get all the compensation you're entitled to receive.
If you are looking for a personal injury lawyer in Poway, call Jurewitz Law Group Injury & Accident Lawyers. We have the skills and experience you need to help you if you or someone you love was hurt because of another person's negligence. Call Jurewitz Law Group Injury & Accident Lawyers at (619) 233-5020 today and let us review your case in a free consultation.
Practice Areas
Personal injury goes beyond car accidents and slip and fall injuries. Anything that causes you physical or emotional harm is a personal injury, and when you've been injured by someone else's careless or negligent behavior, we want to see you get the compensation you need to recover.
How We Can Help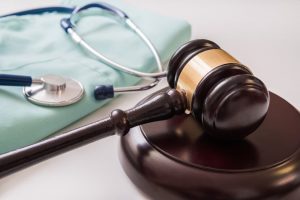 Our founder Ross Jurewitz has been practicing law in California since 2000. He is certified to practice in the state and U.S. District courts of California. Mr. Jurewitz has been selected as a Southern California Super Lawyer since 2016. His team of attorneys and legal professionals are dedicated to providing top-quality services to our clients and fighting for their rights against the insurance companies both in and out of court.
California's statute of limitations on personal cases allows you two years from the date of the injury to file a lawsuit. If you don't learn the extent of your injury or don't realize it is related to the accident until after the statutory period has run (or until it's more than halfway run), then you have a year after you discover the injury to file suit. For instance, if you go in for routine surgery and the medical team carelessly leaves a piece of surgical equipment inside you, it may take years to discover why you are feeling unwell. After the cause is discovered, you have only a year to file your lawsuit.
Insurance companies and their attorneys are aware of these deadlines and limitations. It is in their interest to make you an offer and settle the case quickly. Once a settlement has been reached, you cannot file a suit for additional injuries. You should always have an attorney review any document sent to you by an insurance company, even if your case is straightforward and the settlement seems reasonable.
Can I Afford an Attorney?
You may think that you can't afford a lawyer on top of all the medical bills that are piling up because of your accident-related injury. Here at Jurewitz Law Group Injury & Accident Lawyers, we believe that everyone is entitled to top-quality legal representation, no matter the condition of their bank account. When you hire us, we will do all the work on your case with no fees upfront. We get paid when we get compensation for you. If we don't get you any money, you won't owe us anything. Period.
Contact Us Today
Contact the Poway personal injury attorneys of Jurewitz Law Group Injury & Accident Lawyers right away after any accident or injury you believe was caused by another person's careless or negligent behavior. Our legal team will review your case and explain your options carefully. If you are uncertain about any part of the process, we will make sure you understand before moving on.
Call Jurewitz Law Group Injury & Accident Lawyers at (619) 233-5020 no matter where you are in your insurance process. The consultation is free and confidential. Let us go to work for you.