San Diego Premises Liability Lawyers
If you or a loved one sustained injuries on someone else's commercial or residential property, you should contact the San Diego personal injury attorneys at Jurewitz Law Group Injury & Accident Lawyers to review your case. You may be entitled to compensation for the medical bills, lost wages, pain and suffering, and other losses you incurred. We've been providing legal services to clients just like you since 2007, and we're prepared to fight for the justice you deserve.
All property owners have a duty to provide a safe environment for their guests. They should remedy or provide warnings about hazards that could cause someone harm. Failure to address hazards or adequately maintain the property could lead to severe injuries. The property owner could be held liable for their negligent or careless actions.
It can be challenging to prove liability in a premises liability case. The owner may deny any wrongdoing to avoid taking responsibility for the accident. Additionally, insurance companies typically try to find any valid reason to deny or minimize an accident victim's claim.
At Jurewitz Law Group Injury & Accident Lawyers, we understand how overwhelming a premises liability accident can be. We're highly experienced at navigating these types of cases, and we'll work exhaustively to gather evidence to help us show that you were injured as a result of the property owner's negligence.
Our San Diego premises liability lawyers will fight aggressively for the maximum monetary award possible so you can take the time you need to recover from your injuries and put this traumatic ordeal behind you.
Call Jurewitz Law Group Injury & Accident Lawyers at for a free consultation, and let us help you get on the road to recovery.
The San Diego premises liability attorneys of Jurewitz Law Group Injury & Accident Lawyers know the importance of receiving full and fair compensation after an accident. Another person caused your injuries and should have to suffer the consequences of their actions. When you hire us, you can depend on our legal team to seek the justice you deserve.
If you or a loved one were injured because of an unsafe situation on someone's property in San Diego, call Jurewitz Law Group Injury & Accident Lawyers for your initial free consultation and case evaluation.
Let us fight by your side and help you heal from your serious injuries and be on the road to recovery. Not all law firms are the same. See how we value and treat our San Diego attorney-client relationship. Reach out today for a free case evaluation.
Download PDF
Why You Should Hire a San Diego Premises Liability Attorney from Jurewitz Law Group Injury & Accident Lawyers
When you suffer a serious injury as a result of a property owner's negligence, it is your right to hold them accountable for their actions or inaction. Our attorneys at Jurewitz Law Group Injury & Accident Lawyers can help you do that.
At Jurewitz Law Group Injury & Accident Lawyers, our legal team has years of experience handling premises liability cases for our clients and reaching favorable outcomes. We have been able to recover millions of dollars for accident victims since opening our firm.
Legal organizations, such as Super Lawyers, the Million Dollar Advocates Forum, and The National Trial Lawyers Top 100 Trial Lawyers, have recognized us for the high-quality representation we provide and the dedication we give to every case. Our experience, recognition among the legal industry, and professional conduct also earned us a 10.0 Superb rating from Avvo.
Our mission is to make our community a safer place, and we help raise money for a number of organizations in need. We're a sponsor of the National City Police Department's anti-bullying campaign and participate in the St. Jude Trike-a-Thon to raise money for the St. Jude Children's Research Hospital. We believe it's important to use our resources to advocate for people who may not be able to advocate for themselves.
We want to be your advocate in your premises liability claim. Call us today to get started.
How to Handle a Premises Liability Accident
In the immediate aftermath of an injury, you may feel unsure what to do next, which is understandable. However, you don't want to wait too long before taking legal action. Crucial evidence could go missing or get destroyed. Witnesses might also forget the specific details of what they saw if an investigation doesn't occur until long after the incident.
To protect your rights and help ensure you're able to recover financial compensation from the property owner, you should follow the steps below.
Seek Medical Treatment
After reporting the incident to the owner, you should go to the hospital or make an appointment with your doctor immediately. Don't wait before seeking initial treatment. Insurance companies can use any gap between your injury and treatment as evidence that you weren't really hurt in the incident. Additionally, it can be a valid reason to deny your claim.
After your first appointment or visit to the emergency room, you should follow the instructions your physician provided. Continue following up with all medical providers until they release you from their care. Stopping treatment before you recover could negatively affect your healing progress and the outcome of your case.
We know the cost of medical bills can pile up over time and cause financial strain. However, you could end up with much less compensation than you need to cover your costs if you don't pursue the prescribed course of medical care.
Hire a Lawyer
Your chance of winning substantial compensation can increase if you choose to seek legal representation. At Jurewitz Law Group Injury & Accident Lawyers, our experienced San Diego premises liability attorneys can take on the responsibility of your case and complete each step of the legal process so you can focus solely on recovering from your injuries.
Whether your injury is minor or severe, it can disrupt your whole life. You might not be able to work and struggle with the daily challenges of performing routine tasks. Chronic pain and ongoing medical treatment can cause significant emotional strain.
We want to make sure we resolve your case quickly so you can move forward with your life. Our legal team will work diligently to reach your legal goals and the best outcome possible.
Gather Documentation
Keep a copy of every document associated with the premises liability accident. If you receive a billing statement from your doctor, don't throw it away. Keep receipts for all prescription costs and write detailed notes of the expenses you incur while you're treating your injuries.
Having substantial records to provide to the insurance company is critical. Without them, you can't show when your injury happened and the timeline of your treatment.
We can also obtain the necessary evidence that proves the property owner was at fault for the incident and should be liable for your resulting losses.
% of injuries in staircase falls
How Jurewitz Law Group Injury & Accident Lawyers Can Investigate Your Case
At Jurewitz Law Group Injury & Accident Lawyers, our team of San Diego premises liability attorneys knows how to investigate this type of case and is experienced at gathering evidence that can help prove the property owner or another party caused your injuries.
We will begin our investigation by visiting the accident scene to collect evidence and take photos. There could be evidence of poor maintenance or inadequate lighting that led to the incident. We can take pictures of a broken hallway light or hazard to show that the property wasn't safe. We might also speak to employees or track down witnesses to confirm what happened.
The evidence we collect will need to show that someone other than you was negligent in causing the accident. Examples of the evidence we might obtain are:
Video surveillance
Accident scene photos
Incident/police reports
Witness statements
Property inspection, maintenance, and repair reports
Your medical records and medical bills
List of out-of-pocket expenses you were forced to pay due to your injury
Paycheck stubs to calculate lost wages if you're unable to return to your job
After concluding the investigation, we can provide the records we gather to the insurance company or present them to a jury when the time comes. Whether we move forward with an insurance claim or lawsuit will depend on the facts of your case.
Every case is different. We will need to evaluate the details of your accident to determine which legal option could result in the maximum compensation you need to compensate you for your losses.
Compensation You Could Pursue in a Premises Liability Case in San Diego
A person injured in a premises liability accident often ends up with medical bills, prescription drug costs, and other associated expenses. However, it's not just the financial aspect of your injury that can affect you. You could also suffer from ongoing physical pain and severe mental trauma.
You shouldn't be responsible for all of the losses associated with your case. The negligent property owner's insurance company should provide the compensation you need to cover your past and future expenses, as well as your pain and suffering.
Examples of the types of compensation that may be available in a claim or lawsuit are:
Medical bills
Pain and suffering
Loss of enjoyment of life
Emotional distress
Physical impairment
Disfigurement
Lost wages
Lost earning capacity
Property damage
The financial award you receive should compensate you for your total losses – not just the expenses you incurred from past medical care and the time you missed from work, but also any future costs associated with your injury. Jurewitz Law Group Injury & Accident Lawyers will work hard to maximize the value of your case so that the insurance company pays you what you're owed.
# of swimming pool drowning injuries by age
Most Common Causes of Premises Liability Accidents
Business owners, property owners, and their employees and contractors have a legal obligation to ensure safe conditions for visitors. If they fail in their duties, you could hold them liable for your injuries.
Some of the common reasons people get hurt in premises liability cases include:
Lack of security – Negligently hiring inexperienced security personnel or having poorly lit, secluded areas on the property could put a guest in danger.
Cracked sidewalks – Sidewalks can become hazardous if they contain cracks or other damage, causing an uneven surface for someone to trip on.
Poor maintenance – Property owners should hire and supervise maintenance workers to maintain the property and quickly repair any damage they find.
Slippery floors – There should be a warning sign if the floor is slippery from a recent mopping, busted pipe, or spilled beverage.
Inadequate lighting – Parking lots, stairwells, and unsecured areas should have lights so people can safely walk around the property and notice any hazards they encounter.
Loose rugs, carpets, or mats – Anything that isn't secured to the floor could slide, causing someone to fall and sustain an injury.
Defective staircases – Damaged steps, missing handrails, and steep staircases create hazardous conditions for anyone walking up or down the stairs.
Damaged or missing handrails – Railings in stairwells, balconies, and other structures are necessary to prevent a person from falling.
Hazards – Anything obstructing the area where a person walks puts them at risk of tripping.
Potholes – Routine inspections should reveal any potholes in the parking lot. The property owner should promptly fix these, so guests don't twist an ankle or fall onto the pavement.
Contact Jurewitz Law Group Injury & Accident Lawyers immediately if any of these or another cause led to your injury. Premises liability cases include a wide range of negligent behaviors that can cause an accident. We can review your particular incident to determine if there's a case that we can pursue to recover compensation from the property owner.
Types of Premises Liability Cases Jurewitz Law Group Injury & Accident Lawyers Can Handle
There are various situations you might find yourself in that could result in an injury. The dangerous conditions on another person's residential or commercial property could cause you to fall or suffer severe burns from exposed electrical wiring.
You might not find the type of case you want to pursue on this list. That doesn't necessarily mean it's something we're unfamiliar with. You should speak with us about the specifics of your case so we can decide if we're able to take it.
Premises Liability Accidents Can Cause a Range of Injuries
Even if your injury is minor, you could still seek legal action against the property owner if they were at fault for the accident. Regardless of how high or low your medical bills are, you shouldn't have to pay for them yourself. Hazardous conditions on the property can cause various injuries, ranging from minor to severe. These injuries may include:
Twisted ankles
Burns
Electrocution
Head or neck injuries
Internal damage
Cuts and bruises
Exposure to toxic chemicals
Broken or fractured bones
Psychological or emotional trauma
Spinal cord injuries
Strained or sprained muscle
Joint dislocation
Paralysis
Traumatic brain injuries
Soft tissue injuries
Injuries are often more than just a physical problem. You might have post-traumatic stress disorder, preventing you from leaving the house for fear that you'll get hurt again. The emotional effects can last a long time, even if your physical injury heals.
If you end up with permanent impairment or disability, you might require daily assistance caring for your family or performing routine tasks. If you're unable to work, the consequences could be detrimental to your financial standing. You have legal options and should take immediate action to pursue them by calling Jurewitz Law Group Injury & Accident Lawyers today.
Do I Have to Pay Upfront Fees When I Hire an Attorney?
No. Jurewitz Law Group Injury & Accident Lawyers takes all cases on a contingency-fee-basis. We won't charge upfront or ongoing fees while we're handling your insurance claim or lawsuit. We only require payment of our legal fees and costs if we recover an insurance settlement or favorable jury verdict. If we're unable to win your case, you won't have to pay.
Our San Diego premises liability accident attorneys also offer an initial consultation for free. You might already be struggling to pay for the costs of treating your injuries. You want legal advice but can't afford additional expenses. We believe accident victims deserve the opportunity to receive guidance from a qualified lawyer. We won't charge you to speak with us about your case and determine the available options for pursuing compensation.
California Laws You Must Follow
If you intend to file a lawsuit, there's a statute of limitations you must adhere to. California follows a two-year statute of limitations for premises liability cases. The two-year timeframe will begin on the accident date. If you don't sue the property owner by the deadline, you won't be able to hold them liable in a lawsuit.
Pure comparative negligence is also a rule you should know about if you're pursuing compensation in a premises liability case. A jury could reduce your maximum financial award by the percentage of fault you share for your injuries.
For example, let's say you slipped on a wet floor and broke your ankle, resulting in $25,000 in losses. The jury determines the property owner is 80% at fault because they didn't place a warning sign for their guests. However, you were also 20% to blame because you were texting on your phone instead of paying attention to where you were going. That would mean you wouldn't be entitled to the full $25,000 in compensation. Instead, you could only seek up to $20,000.
Navigating the Complex Process of a Lawsuit In San Diego
Lawsuits require following multiple steps that can seem overwhelming for anyone inexperienced with the legal procedures. Your San Diego premises liability lawyer can guide you through each step and handle the legal aspects on your behalf.
We have laid out each step of civil litigation, so you know what to expect:
Step 1 – File a Complaint
A complaint is a legal document explaining what the defendant did and how much money you're suing them for. We will also prepare a summons to inform the defendant of the date they must appear in court.
Step 2 – Defendant's Answer
The defendant will need to file an answer with the court that includes their responses to the allegations made against them in the complaint.
Step 3 – Discovery
The discovery process involves filing various requests for evidence the defense attorney found during their investigation into the premises liability accident. They could also file requests to secure copies of the evidence we found. This step might also include scheduling depositions where the defendant or plaintiff must answer questions associated with the case under oath.
Step 4 – Mediation
Rather than going directly to trial, we may opt for mediation. During mediation, opposing parties meet with a mediator in an attempt to reach a settlement agreement. If we settle your case for an amount of money you find acceptable, we can avoid going to trial.
Step 5 – Trial
Trial proceedings will begin if mediation isn't successful. The point of a trial is to present evidence that supports our claim. Each side will argue their case, call witnesses to testify, and show the jury evidence that proves their arguments. The judge or jury will then decide whether you deserve compensation.
Premises Liability Frequently Asked Questions
We know you have questions, and we can answer them. To prepare you for your premises liability case, take a look through our FAQs, so you know what to expect.
Contact Jurewitz Law Group Injury & Accident Lawyers
Our San Diego premises liability lawyers will help you fight against the negligent property owner and their insurance company for the money you're owed. When you suffer injuries due to another person's carelessness, you need an experienced legal team on your side to guide you through the legal process.
We will provide the personalized attention you deserve, as we handle your insurance claim or lawsuit. We're available 24/7 to answer your questions and address any concerns you may have.
At Jurewitz Law Group Injury & Accident Lawyers, we know what we're up against, and we're not afraid to aggressively pursue the maximum financial award you need to compensate you for your losses and the suffering you endured. Don't hesitate to begin the process of holding the property owner accountable for the harm they caused. Act now by calling us at for a free consultation.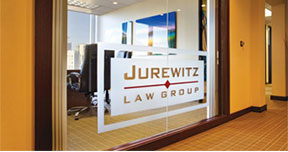 600 B Street, Suite #1450 San Diego, CA 92101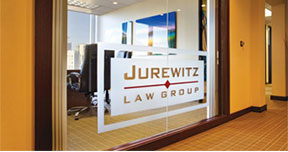 2667 Camino del Rio South, Suite 301-12, San Diego, CA 92108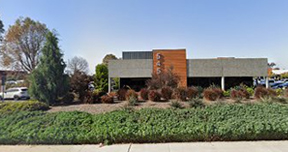 5451 Avenida Encinas, Suite H, Carlsbad, CA 92008