Teamwork Makes Your Dream Work.
Jurewitz Law Group Injury & Accident Lawyers is looking for the perfect partner – and you might be it. When clients hire us, they're a part of our team. That means access to all our information on the opponent, the battleground, and the likely outcome. We don't believe in putting a good spin on a bad situation – we tell it like it is. And if you were seriously hurt through the fault of someone else, here's the truth: you deserve to get money from the guy who did this to you. And we can help you get it.
We don't work like Congress, getting paid to sit around and do nothing. No; we get paid when we go out and kick some insurance company butt. The more money we can recover for you after an accident, the more money we get. That's one incentive.
But our bigger incentive is taking care of you. Read a couple of our reviews online and you'll see – we make the process as painless as possible for our clients, and always put their needs above our own. Being a part of our community is more important to us than just about anything else.
Professionalism and care for our clients. Aggressive negotiation with everyone else. No wonder we're one of the top personal injury firms in San Diego County.
Where We Started.
Ross Jurewitz was licensed to practice law in 2000 and knew exactly what he wanted to do: represent injury victims. After working for some large San Diego firms, Ross and his wife, Lee, started Jurewitz Law Group Injury & Accident Lawyers in 2007. They took the lessons learned in the large firms and combined them with the personal touch found in smaller firms. Since then, Jurewitz Law Group Injury & Accident Lawyers has been recognized in publications throughout the United States, including Time and Newsweek®. Ross is a frequent guest legal expert on local and national television news programs.
As managing attorney, Ross oversees all cases taken by Jurewitz Law Group Injury & Accident Lawyers, participating in strategy discussions and serving as lead trial counsel for the firm. Our team of lawyers have tried and negotiated million-dollar judgments on behalf of our clients, and we have no intention of stopping.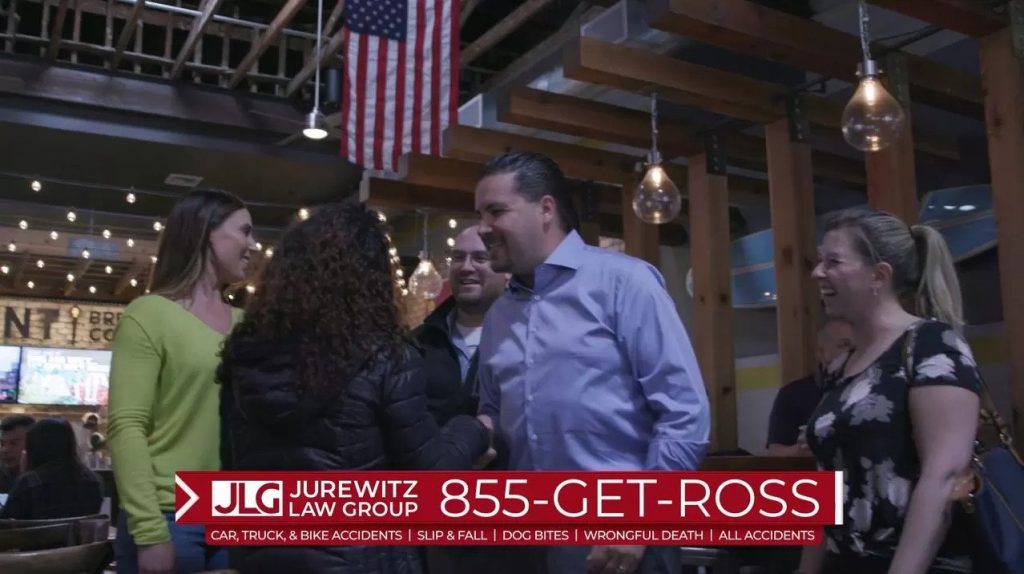 How We Approach Cases.
Unlike other law firms in San Diego, we ONLY handle personal injury cases for victims. We've never worked on the other side, and we don't intend to.
When you hire us, we're your partner. You'll be hearing about your case as often as you want. You'll be given every courtesy, professionalism, and support you need to recover. We believe you should have a strong relationship with your attorney. We are not a settlement mill—it's more important to us to take our time and advance your case as far as it can go. It's slow. It's frustrating. It can take years, but we are dedicated to getting you the MAXIMUM settlement possible, not the first offer.
Our lawyers, paralegals, and law clerks get to know our clients, their families, and the small but important details of how our client's accident has affected their life. Sure, it takes patience and persistence to get to the bottom of your story, but that's what we're here to do. These details make the difference between a good settlement and a great one.
We also believe in technology. It helps us to streamline our processes, innovate, and utilize the latest and greatest options for pushing your case. Plus, connectivity improves your client experience. So, get to know our San Diego personal injury lawyers and staff – we look forward to meeting you!
Why We Do What We Do.
Insurance companies have an intrinsic conflict of interest: they get to pocket your money if you don't get hurt. The temptation for them to sneer, "You aren't really hurt!" after an accident is strong. They might not deny your claim outright, but they will try to shave as much as they can off the amount. After all, you'll be happy to get any money when you desperately need it for medical bills and other expenses.
That makes us sick.
Ross Jurewitz and his team won't let you be duped or intimidated by multi-million dollar insurance companies that have no interest in your well-being. Unlike other firms, we're not looking for a quick low-ball settlement so we can move on to the next case. Our goal is to get you the compensation you deserve, and nothing less. We've stepped into the ring with insurance companies and their high-priced lawyers before. We've seen it all. We have access to expert witnesses in all fields who will be glad to testify on your behalf. We have a network of medical providers and caregivers who can treat you right now at no upfront cost, while we take care of your claim.
Whether you were bitten by a dog, involved in a multi-car accident on the 15, tripped on one of San Diego's cracked sidewalks, hit by a driver performing a left turn while on your motorcycle, or lost a loved one in a terrible accident, we're here to help you recover.
When our team takes your case, you pay no fees. We only get paid if we win your claim. We handle cases throughout Southern California; if you have a question for us, just ask. You have nothing to lose and everything to gain, so pick up the phone and call us now at (888) 233-5020 or send us a message online.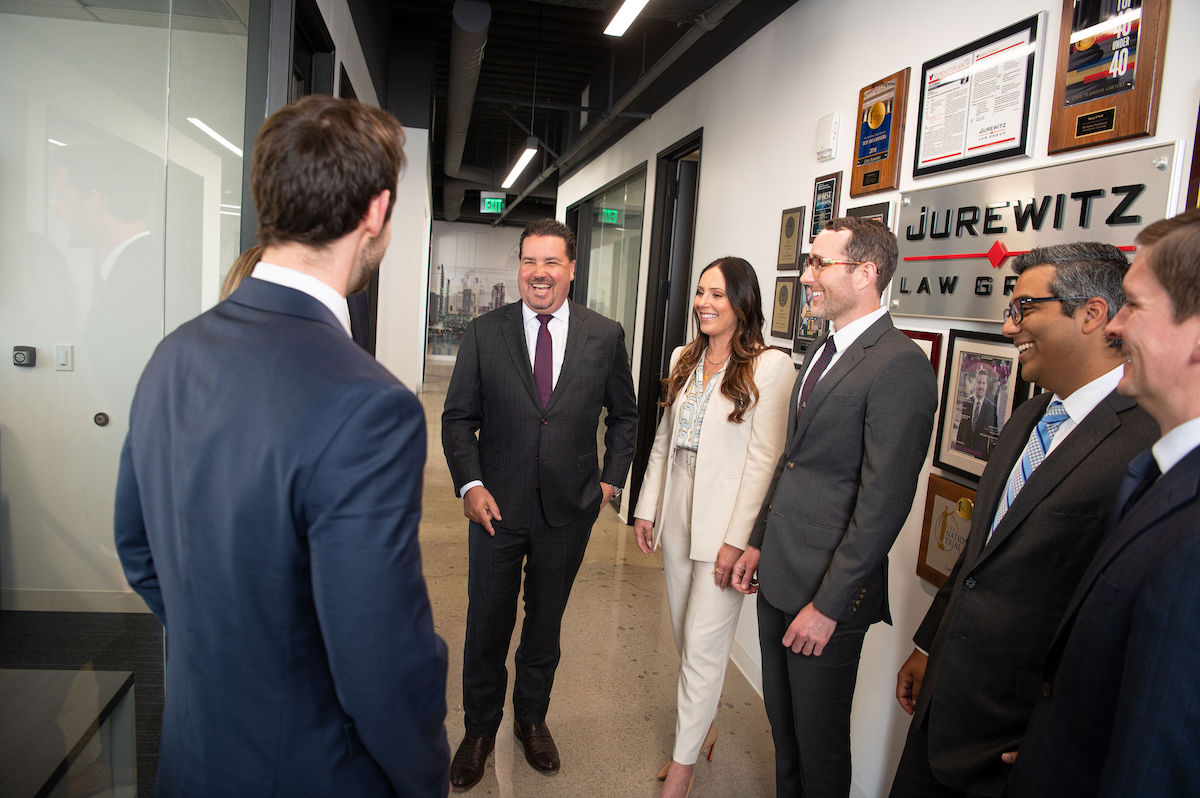 Member – Million Dollar Advocates Forum®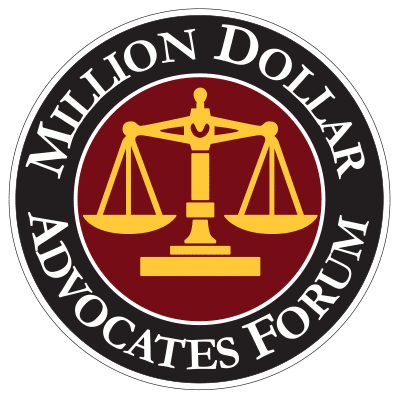 Jurewitz Law Group Injury & Accident Lawyers is a proud member of the Million Dollar Advocates Forum. Established in 1993, it is one of the most prestigious groups of trial lawyers in the United States. Membership is limited to attorneys who have won million and multi-million dollar verdicts and settlements. There are over 4000 members throughout the country. Fewer than 1% of U.S. lawyers are members.