Tour Bus Accidents are More Common in San Diego
San Diego is faced with more tour bus accidents than your average city. It's no secret that San Diego has great beaches' museums' zoos' and other wonderful attractions. This is why several tour bus companies have been established in this city to capitalize on this. This city has more tour buses than the average city' and hundreds of tourists use their services everyday.
Since tour buses are a common sight on our streets' this city is more likely to have a tour bus collision than others. The last thing people want to think about while on a tour is what they should do if their tour bus gets into an accident. Unfortunately' this is something that a potential tourist has to be mindful of.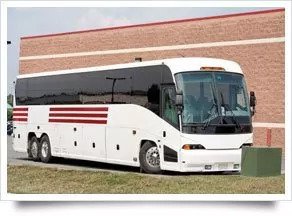 Tour bus accidents are a special concern for San Diego since this city is a popular tourist destination. Make sure you know your rights after you are injured on a tour bus.
The Tour Bus Company Will be Liable for Your Injuries
If you are involved in an accident and you are injured while on a tour bus' that company will have to pay for your medical bills. While you are on their tour bus' they have a heightened obligation to ensure you are safe during the tour. So' if an accident happens (even if the tour bus is not at fault)' they can be held liable for your injuries and will have to compensate you.
What is the First Step to Take After a San Diego Tour Bus Accident?
The first thing you should do is contact a qualified tour bus accident attorney. We at the Jurewitz Law Group Injury & Accident Lawyers are experienced San Diego bus accident attorneys. We have handled several of these types of cases in the past and were successful in recovering compensation for our clients' personal injuries. If you or someone you know is injured while on a tour bus while visiting San Diego' please call the Jurewitz Law Group Injury & Accident Lawyers at (888) 233-5020 for a free consultation.
Filing a Claim Against a "Common Carrier"
Any company or individual that provides public transportation is known as a "common carrier." This label extends to taxis' buses' airlines and light rail trains' and they are usually held to higher standards than private individuals. When a passenger is injured while using a common carrier's service' the transportation provider can be held liable. Public transportation workers must have a high degree of skill to operate such large vehicles' and it is the responsibility of the carrier to ensure that all employees are properly trained and educated.
The Importance of Hiring an Attorney
Filing a claim against a common carrier is possible' especially if they are directly responsible for your injury. However' taking on large businesses such as tour bus companies and airlines can be immensely difficult if you do not have adequate legal counsel. More than likely' the common carrier will have an entire team of lawyers' medical experts' and other professionals on their side' and if you are unprepared' you may not get the justice you are seeking. Simply put' if you intend to take legal action against a common carrier' you will need to hire professional representation.
The Role of Evidence in Your Case
There are numerous ways to bolster your claim in court. When deciding whether the common carrier is at fault' the judge will examine evidence put forth by your lawyer. It is not uncommon for attorneys to utilize the following types of evidence during a trial involving a common carrier:
Eyewitness testimony
Medical records
Photographs and video footage
Police reports
Testimony from tour bus and transportation experts may also be used' and your attorney will more than likely examine the carrier's accident history.
A Right to Seek Compensation
Common carriers must closely observe their operators and any route that he or she takes. They are also required to thoroughly inspect all of their vehicles on a regular basis to ensure that they are safe to operate. If mechanical issues are discovered' the company is obligated to repair them before attempting to transport any more passengers. If a passenger is injured because a carrier refused or failed to take their responsibilities seriously' they can be held liable in court. Passengers have the right to seek compensation for pain and suffering' lost wages' current and future medical expenses' and legal costs.
Other Potential Liable Parties
If you are injured in a motor vehicle accident' you may be able to hold other companies besides the carrier responsible. If mechanical issues are discovered' you may be able to hold the company that manufactured the vehicle responsible. Often' inspectors fail to examine vehicles carefully' and if this is the case' then legal action can be taken against the inspection company. Passengers can also seek justice against the operator of the vehicle if he or she drives while intoxicated or intentionally places the lives of passengers in danger.
We Know How to Handle Large Transportation Companies
Here at the Jurewitz Law Group Injury & Accident Lawyers' our team of experienced San Diego personal injury lawyers can help you take on a common carrier. We strive to represent all of our clients to the highest of our ability' and we firmly believe that common carriers should be held accountable if their passengers are injured or killed. In court' you will want an attorney who knows how to handle transportation companies on your side' and we are more than confident that we can provide you with one. Our firm is a member of the Million Dollar Advocates Forum' and we have received a rating of "Superb" from Avvo.
Contact Jurewitz Law Group Injury & Accident Lawyers today at (619) 233-5020 for additional information.