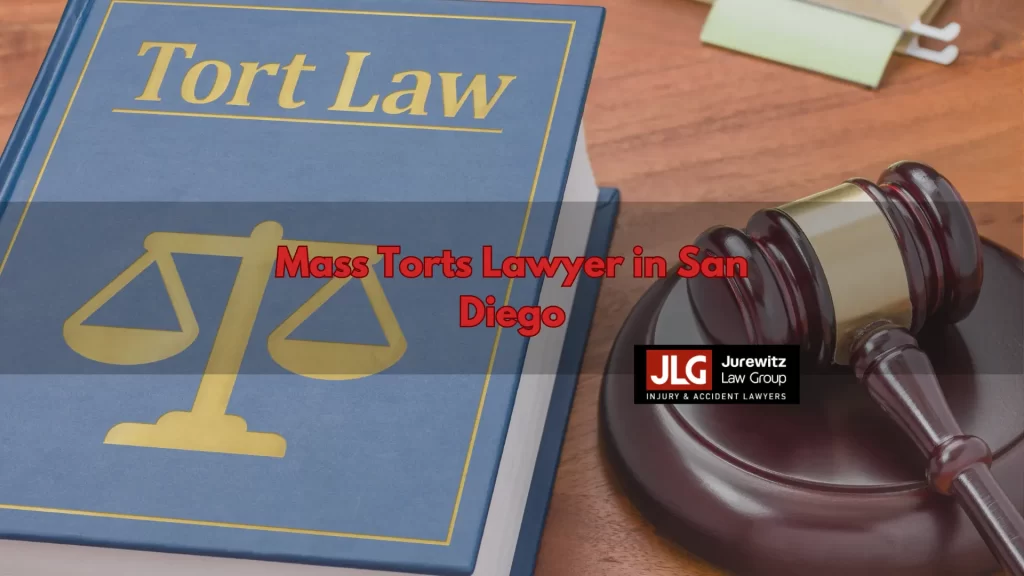 Injured in San Diego? Jurewitz Law Group Injury & Accident Lawyers Wants to Help
Unless you're a lawyer' you may think that mass torts and class action lawsuits are the same thing. But' while they have similarities and both involve multiple plaintiffs' there are distinctions.
If you feel that you may have grounds for a class action lawsuit or a mass tort claim' you'll want to seek the advice of an experienced attorney. The legal team at Jurewitz Law Group Injury & Accident Lawyers has been successfully representing Southern California injury victims since 2004' and we will put our skills and knowledge to work on your claim. For a free case evaluation' call (888) 233-5020 today.
The Similarities
Both mass tort claims and class action lawsuits are designed to cut down on the number of lawsuits filed by a large group of plaintiffs who share the same grievance against a common defendant' and are seeking compensation for damages.
The Differences
The major difference is that the plaintiffs in a class action lawsuit need to share a similar injury. This would be the case in a defective product lawsuit; for example' if the plaintiffs all suffered head injuries due to the failure of a defective motorcycle helmet.
Mass torts' on the other hand' can include plaintiffs who have experienced a variety of injuries traced back to the same cause. Mass tort suits are often filed against pharmaceutical manufacturers whose drugs cause a variety of injuries. A defective medication may cause a heart attack or stroke in some victims' but cause massive bleeding or loss of a limb in other victims. A mass tort lawsuit allows victims with differing injuries to sue a common defendant.
Another difference between the two types of claims is the way the plaintiffs are treated. While plaintiffs in a mass tort are part of a large group' each plaintiff in that group is treated as an individual' and must prove his or her case individually' aside from the group.
In a class action lawsuit' the plaintiffs are treated as a single plaintiff and are represented by a class representative.
Mass torts and class action lawsuits each have their own strengths and weaknesses. The particular circumstance of your case will dictate which type of claim you should file. To find out more about your legal rights and options' please contact the seasoned San Diego injury attorneys at Jurewitz Law Group Injury & Accident Lawyers. With Jurewitz Law Group Injury & Accident Lawyers' you pay no upfront costs. We only get paid if we recover on your behalf. Call (888) 233-5020 for a free consultation.