Del Mar Personal Injury and Accident Lawyers
You or a loved one suffered a serious injury due to another person's negligence, but you are not sure where to turn. Living in Del Mar, you have access to Jurewitz Law Group Injury & Accident Lawyers, one of the top legal teams in San Diego County.  We are personal injury lawyers with a reputation for listening to our clients and for building cases that result in getting out clients the compensation they deserve.
We will review the details of your accident and determine how much money you have coming to you for medical bills, property damage, lost wages, and more. The consultation is absolutely free, and we don't get paid unless you do. Call (619) 233-5020 now, fill out our online consultation form, or chat online with a member of our knowledgeable team.
Do I Need a Personal Injury Lawyer in Del Mar?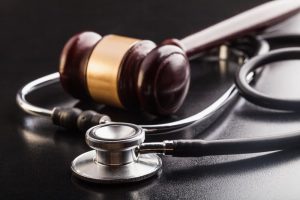 The effects of serious injury can be devastating. Perhaps you slipped and fell in a poorly maintained parking lot, are suffering from whiplash due to a hit and run, or are caring for a loved one who developed malnutrition in a nursing home. In any case, you have a lot on your plate. You are unable to work even though medical and household bills are mounting. Anyone would be sick with worry, and that is why you need to contact an experienced legal team to take care of all of the paperwork for you. Our free consultation will help set your mind at ease, so you can concentrate on healing. And remember: you don't owe us a dime unless we get you a settlement or award.
Your first call for help in building your case should be to Jurewitz Law Group Injury & Accident Lawyers, an experienced Del Mar law firm. We will handle the phone calls, medical and incident reports, witness statements, and more. Don't expect the at-fault party's insurance company to offer you the money you need for your mounting medical and other accident-related bills. Insurance companies are in it to make money, not to give it away. They do not have your best interests in mind in terms of awarding you just compensation. The Jurewitz team prides itself on not being a "settlement mill." We take our time in order to win the most money we can for every personal injury client. We don't go halfway just to close a case.
Why Choose Jurewitz Law Group Injury & Accident Lawyers?
To ensure that you get the amount of money you need for medical expenses, lost wages, property damage, and other costs, our Del Mar lawyers review every detail of your accident with you. We believe that working closely with every client maximizes the amount of their settlement. Proof of our effectiveness is our membership in the Million Dollar Advocates Forum, an honor held by less than one percent of lawyers in the U.S. This organization's members have all won million-dollar and million-dollar-plus settlements. Other honors include a 10.0 rating for Top Attorney Personal Injury and designations as Super Lawyers and Best of the Bar. Client testimonials are further proof that these accolades are well deserved.
When Ross Jurewitz and his wife Lee started Jurewitz Law Group Injury & Accident Lawyers in 2007, they used the experience they gained working for big-time lawyers in San Diego to create a firm dedicated to delivering the personal touch in every case. This experienced legal team has won millions of dollars in settlements for their clients and is continuing that tradition. Ross and his team have been recognized by top publications such as Time and Newsweek. Ross is also a sought-after legal commentator for television news programs. As the managing attorney, Ross's goal is to obtain the maximum settlement for every case he handles in Del Mar and throughout southern California.
One couple who suffered spine injuries worked with our lawyers to get a fair settlement after another firm refused to take their case. They were relieved to be able to pay their medical expenses and "move on with our lives." A woman who fell on slippery pavement in front of a business, broke her kneecap, and was compensated with the help of our legal team praised the "friendly, warm, and caring" communications she experienced for the duration of her case. Diligent and personalized service. That is what Jurewitz Law Group Injury & Accident Lawyers offers its clients.
Types of Cases Jurewitz Law Group Injury & Accident Lawyers Handle in Del Ray
Jurewitz Law Group Injury & Accident Lawyers handle a full range of personal injury cases, from car accidents to dog bites to nursing home abuse. Here is a list of the types of cases we handle:
Call Jurewitz Law Group Injury & Accident Lawyers Today
If you or a loved one suffered injury due to any of these types of accidents because of another person's negligence, you deserve just compensation. Jurewitz Law Group Injury & Accident Lawyers will handle your case from start to finish, so you can return to your daily routine as quickly as possible. We will focus on every detail of your accident while keeping you informed at every step. Call us at (619) 233-5020, chat, or fill out the online case review form for a free consultation. Your risk is zero. We only get paid if we get compensation for you.