Coronado Personal Injury Lawyer
Whether your injuries or losses were caused by another driver's negligence, a doctor's poor judgment, or a product or property's defects, you deserve justice. No amount of money can undo the physical and emotional damage that has been done to you, but you shouldn't have to pay your medical bills either. You have the right to seek compensation for the losses you have suffered. Getting that compensation isn't always easy, however. You need a knowledgeable and experienced Coronado personal injury lawyer who can fight for you and your rights. You need Ross Jurewitz.
Attorney Ross Jurewitz and his team are committed to pursuing justice for the people of Coronado. We know all the tactics that insurance companies use to underpay for personal injury claims, and we have successfully stood against them many times before. We won't let an insurance company bully you into accepting a lowball settlement amount. We will fight for compensation that fully covers your losses and suffering. And if the insurance company refuses to pay, we will take them to court. Our Coronado personal injury lawyers prepare every case for trial, and we will fight to get you the justice you deserve.
Since 2007, Jurewitz Law Group Injury & Accident Lawyers has been fighting for justice for people from Coronado and all over Southern California. Our outstanding case results and million-dollar settlements provide evidence that we are one of the top personal injury law firms in San Diego County. Our team of skilled lawyers, paralegals, and law clerks is dedicated to understanding your case and building a strong relationship with you. Our goal is to get you the compensation you deserve so that you can rebuild your life. You pay nothing until we get money for you. Call us at (619) 233-5020 or contact us online for your free consultation today.
Why Insurance Companies Are Not on Your Side
Many people mistakenly believe that their insurance company is on their side and they'll be taken care of in the event of an accident. But don't be fooled by their entertaining TV advertisements and friendly customer service representatives. Most insurance companies are multi-million dollar enterprises that only care about making money.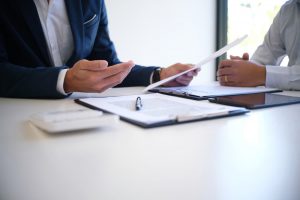 When it comes time for them to pay up in a claim, they will do whatever they can to avoid it, even if that means playing dirty. Insurance adjusters have all kinds of tricks up their sleeves, which they won't hesitate to use to devalue your claim and force you into accepting an inadequate settlement amount. Far too many people fall for these tricks and accept lowball settlement amounts that don't even come close to appropriately compensating for the injuries and losses they have suffered.
The attorneys of Jurewitz Law Group Injury & Accident Lawyers are members of the Coronado community. We are parents, brothers, sisters, friends, and colleagues. We take personal offense to the way that big insurance companies wrangle their way out of paying victims what they are owed in an accident. And that's why we won't let an insurance company take advantage of you.
When you put your trust in us, we will do everything we can to help you get the justice you deserve. We will negotiate with the insurance company on your behalf so that they can't get away with using unfair practices to undervalue your claim. And if the insurance company will not provide a fair settlement, we won't hesitate to take them to court. We are not in the business of wrapping up cases quickly and easily. We will fight for the compensation you deserve, and we'll be with you till the end.
Types of Compensation We Can Pursue for You
At Jurewitz Law Group Injury & Accident Lawyers, we know that no amount of money will ever make up for the pain and suffering you and your family are facing as a result of an accident. However, we can help to ease your burden by pursuing maximum compensation for your losses. To us, a successful case outcome is one that fully and completely compensates you for all of the financial losses, physical injuries, and emotional stress you are dealing with as a result of your accident.
The types and amount of compensation we can seek for you will depend on the specifics of your case and may include:
Current and future medical expenses
Other out-of-pocket expenses, such as home assistance services required during your recovery
Lost income and earning capacity
Mental and emotional stress
Long-term disability and disfigurement
Types of Cases We Handle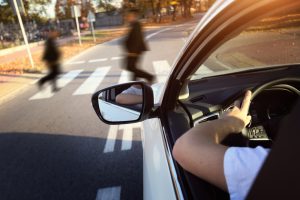 The personal injury lawyers of Jurewitz Law Group Injury & Accident Lawyers have handled all kinds of cases involving negligence or careless behavior by an individual or company. Some of the types of cases we handle are:
No matter what type of personal injury case you have or how minor or severe your injuries are, we are here to advocate for your rights and help you recover.
Why You Need Ross
Did you know that, on average, you will get 3.5 times more settlement money if you are represented by a lawyer when making a personal injury claim? Ross and the Jurewitz Law Group Injury & Accident Lawyers team have been successfully fighting for justice for members of the Coronado community for 15 years. We have the knowledge, skills, and experience needed to stand up to multi-million dollar insurance companies and their expensive lawyers.
Our longstanding presence in the Coronado and San Diego communities has given us unique access to resources that can support your case and assist in your recovery. We have expert witnesses in all fields who are available to testify for you at trial. We also have access to a network of doctors, medical providers, and caregivers who are available to treat you immediately, with no upfront cost, while we handle your claim.
When you hire us, we will provide you with professionalism, honest communication, and support for your recovery. We will aggressively negotiate and fight for your right to be fully compensated for all of your losses and suffering. You pay no fees to us until we get money for you. So, what do you have to lose? Call us at (619) 233-5020 or contact us online now.