NORTH COUNTY OFFICE:Jurewitz Law Group Injury & Accident Lawyers
5451 Avenida Encinas
Suite H
Carlsbad, CA 92008
Phone: (760) 585-4640
Fax: (888) 233-3180
Toll Free: (888) 233-5020
If you or a loved one has been injured in an accident due to someone else's negligent actions in the Carlsbad area, you may be entitled to financial compensation. The Carlsbad personal injury lawyers at Jurewitz Law Group Injury & Accident Lawyers handle many types of personal injury cases including car accidents, truck accidents, medical malpractice, slip and fall, and wrongful death, and can help you get back on your feet and on with your life. We know how stressful the aftermath of an accident can be; we also know the law and how to hold reckless parties responsible to ensure victims receive the financial compensation they need to avoid financial ruin. We specialize in these types of cases and have the knowledge and experience necessary to take on insurance companies, even if it means going to court.
In many cases, because of the statute of limitations, waiting too long to take legal action may reduce your chances of winning your case. That's why it's critical that you contact us today at (760) 585-4640 to schedule a free consultation to discuss your legal rights and options moving forward. The Carlsbad personal injury lawyers at Jurewitz Law Group Injury & Accident Lawyers will treat your case with the care and sensitivity it deserves and promise to work with you every step of the way. We've helped people just like you receive millions of dollars in settlements, and we can do it again. Learn more about your options by contacting us today and take control of your future.
The Carlsbad personal injury attorneys of Jurewitz Law Group Injury & Accident Lawyers know the importance of receiving full and fair compensation after an accident. Another person caused your injuries and should have to suffer the consequences of their actions. When you hire us, you can depend on our legal team to seek the justice you deserve.
If you or a loved one were injured in San Diego, call Jurewitz Law Group Injury & Accident Lawyers for your initial free consultation and case evaluation.
Let us fight by your side and help you heal from your serious injuries and be on the road to recovery. Not all law firms are the same. See how we value and treat our San Diego attorney-client relationship. Reach out today for a free case evaluation.
Download PDF
Why You Need a Lawyer
After being injured in an accident caused by someone else's actions, it's understandable to experience a large amount of stress. Medical bills, property damage, and time away from work may be straining your finances, while physical pain and mental trauma may be affecting your ability to move forward with your life. You deserve to be compensated fairly for your injuries, expenses, and pain and suffering. Unfortunately, insurance companies are notoriously difficult to deal with when it comes to recovering the compensation you need. When they fail to pay the full amount you are owed or deny your claim, your only hope is to take legal action. However, attempting to tackle your case by yourself is not a good idea. Personal injury cases can be long, stressful, and complex for someone without a legal education or background. They're even more difficult for someone recovering from an accident. Representing yourself may seem like a way to save money or expedite the process, but the truth is, people who represent themselves in court rarely win any substantial amount in settlements, meaning that their claim would only result in a loss of time, money and energy.
Having a trustworthy and experienced lawyer in your corner to handle every part of your claim is the best way to get you the results you so desperately need. A personal injury lawyer will collect and analyze evidence, talk to witnesses about the accident, consult with insurance agents and lawyers, argue for you in court, and advise you along the way to help you make the best decisions for yourself and your family.
Why You Should Choose Us
When you're choosing a lawyer to represent you in your personal injury claim, you want someone who will first and foremost put your needs first. At Jurewitz Law Group Injury & Accident Lawyers, we do just that. We believe in community, which means that as one of our clients, you'll be treated with the care and respect you deserve as not just a client, but our neighbor. We promise to keep you informed about the details and direction of your case by answering every question you have. The Carlsbad personal injury lawyers have a reputation for getting every penny our clients deserve and never accept an insurance company's first offer. In some cases, this means going to court where our will and determination to win have elevated us to one of the best law firms in San Diego County.
We work on a contingency fee basis meaning we won't charge you a single cent in legal fees unless we win. We want what's best for you, and that means working hard to get you the maximum settlement for your claim, even if it takes months or years. Our team not only adheres to a high standard of litigation practices, but also a high standard of compassionate service. If you're looking for someone to represent you, we'd be happy to listen to your story and help you decide what to do next. Contact us at (760) 585-4640 and schedule a free evaluation.
Cases We Handle
At Jurewitz Law Group Injury & Accident Lawyers, we specialize in personal injury litigation and have spent our careers defending victims in their moments of desperation and times of need. When individuals act recklessly, they put innocent lives at risk. That's where we come in. Call us today if you or someone you know has been injured due to any of the following types of accidents:
Car Accidents
Car accidents happen every day, especially in congested traffic areas such as San Diego County. Some main factors that lead to car accidents include distracted driving, driving under the influence of drugs or alcohol, speeding, disobeying traffic laws, and other acts of reckless driving. A skilled and experienced car accident attorney will gather medical records, police reports, and other evidence to hold drivers and other negligent parties responsible.
Bicycle Accidents
More people are choosing bicycles as a primary means of getting to work, running errands, or for exercise. Unfortunately, more bikes on the road mean an increased risk of injury, especially when motorists aren't paying attention or act carelessly. Because they are exposed to the elements, bicyclists involved in crashes have a high chance of severe injury or death. If you have been injured in an accident where a motorist turned in front of you without yielding, sideswiped you, or failed to stop at an intersection, you deserve financial compensation.
Child Injuries
As a parent, there's no worse feeling than seeing your child suffer. At the Jurewitz Law Group Injury & Accident Lawyers, we vow to treat your child like they're one of our own. Call us today if your child has been injured in a dog attack, car crash, or incident at school. We will use the full scope of our skills, knowledge, and connections to hold the responsible party liable. With our help, you and your child will have the best chance possible at a full recovery and moving on with your life.
Dog Bites
They may be known as "man's best friend," but they can be your enemy in the event of a dog attack. Although the majority of dogs are friendly and loving, when a dog acts aggressively and bites, it can cause irreparable harm, especially for children. In California, dog owners can be held liable in the event of a dog attack. The Carlsbad dog bite lawyers will help navigate this complicated legal process and give you the best chance at recovering financial compensation to cover medical bills and other damages.
Motorcycle Accidents
Bikers have an increased risk of injury every time they get on the road. And while a minor fender bender between two passenger vehicles may not be a big deal, it can lead to serious injuries or even death when a motorcycle is involved. A majority of motorcycle accidents occur when drivers aren't paying attention or don't notice the biker while turning or switching lanes, but there are cases where the bike's manufacturer, mechanic, or other entity can also be held responsible.
Premises Liability
Property owners have a responsibility for keeping visitors, guests, and patrons safe while on their property. When home or business owners fail to repair damaged stairs and sidewalks or don't properly worn about slick floors and a person trips or slips and falls they can hold the property owner liable.
Truck Accidents
Large trucks or 18-wheelers are a vital part of the country's economy. Unfortunately, when drivers, trucking companies, and other parties act recklessly to move more products at a faster rate, they put innocent lives at risk. Due to their size and weight, 18-wheelers can cause significant damage in the event of an accident. Along with damage to the vehicle, these types of wrecks also cause serious, threatening injuries that may require months or even years of rehabilitation and recovery. Skilled truck accident lawyers can use their experience and resources to determine every individual or company at fault, maximizing a victim's financial compensation.
Wrongful Death
When someone is killed in an accident because of another's actions in the state of California, the victim's spouse, domestic partner, or children may file a wrongful death claim. The money won in such a claim is often needed to help support the family after the loss of the loved one's income, as well as to finance funeral costs. Additionally, grief and suffering are viable reasons to seek compensation. Losing someone you love in a senseless accident is one of the worst tragedies a person can endure, and Jurewitz Law Group Injury & Accident Lawyers is here to help you get through the aftermath as painlessly as possible.
Contact Us
Having your life derailed because of someone else's negligence can be a frustrating and painful experience. Fortunately, you don't have to go through this trying time alone and don't have to spend another day wondering how you're going to pay for medical bills and other expenses. If you or someone you know has been hurt in an accident don't hesitate to get in contact with our friendly and helpful staff at (760) 585-4640 and schedule a free consultation. Take control of your future today and hold these negligent parties responsible.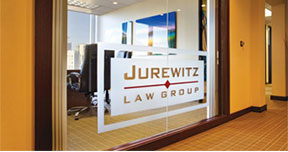 600 B Street, Suite #1450 San Diego, CA 92101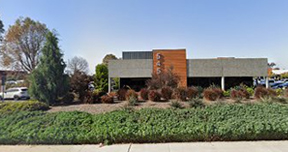 5451 Avenida Encinas, Suite H, Carlsbad, CA 92008