Brain Injury As a Result of a Car Accident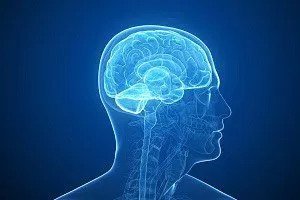 If you or someone you love has been involved in an auto accident and suffered a serious brain injury due to another's negligence' the situation may seem hopeless. Brain injuries are among the most tragic to occur during a car crash and inflict devastating damage and even death. The San Diego car accident attorneys at the Jurewitz Law Group Injury & Accident Lawyers are dedicated to helping families gain financial stability after suffering such severe losses. Contact us online or by calling (619) 233-5020 or (888) 233-5020 to speak with us about your circumstances. We will fight tirelessly on your behalf to ensure that the responsible party is held accountable.
A minor collision can cause serious head injuries that can leave survivors with significant physical and mental disabilities.
How Can Legal Action Help Brain Injury Victims in San Diego?
Whether you or a loved one has suffered a minor or catastrophic brain injury' it is understandable that a number of other concerns have stood in the way of even considering taking legal action. Life after an auto accident or the loss of a loved one can become even more difficult when faced with overwhelming financial debt' lost time at work' permanent disabilities' or other serious losses.
By pursuing compensation from the at-fault party' you may be able to recover a substantial settlement amount to help you afford the many expenses of life after a brain injury' such as medical bills' rehabilitative therapy' assistive devices' funeral costs' lost wages' and more. An experienced and compassionate attorney will not only be able to help you determine the settlement amount that you need and deserve for your recovery' but will fight on your side to ensure that you receive rightful compensation from the at-fault party.
What if Your Insurance Company Refuses to Pay Medical Bills?
Medical bills can quickly add up' from prescription medications' to hospital stays' to surgical procedures. Unfortunately' if your insurance policy does not cover your accident injuries or refuses to provide adequate coverage' the costs can become overwhelming. It is not uncommon for insurance companies to minimize or deny a client's rightful coverage amount for the sake of saving money. If you have acquired significant debt and expenses after a collision that was caused by another's negligent actions or wrongdoing' it is in your best interests to speak with a personal injury lawyer to discuss your legal options.
The legal team at the Jurewitz Law Group Injury & Accident Lawyers has extensive experience dealing with insurance companies on behalf of our clients. We will fight to protect your rights and to obtain the coverage you deserve. With an aggressive and tenacious lawyer on your side' you will be able to focus on your recovery.
What Types of Brain Trauma are Commonly Caused in Car Accidents?
Even with airbags' seat belts' and all the latest technology' a vehicle occupant's head is still incredibly vulnerable during an auto accident. The most common brain injuries that occur in a vehicle crash include:
Concussions
Concussions – A sudden blow to the head can cause the brain to shake inside the skull where it may be bruised or cut. Symptoms often include loss of consciousness' headache' dizziness' and difficulty thinking and remembering clearly.
Closed Head Injuries
Closed head injuries – When the head hits a hard surface' the blunt trauma can cause bruising' nerve damage' skull fractures' and brain swelling.
Penetrating Head Injury
Penetrating head injury – The most catastrophic and potentially fatal head injuries occur when a foreign object penetrates the skull and damages the brain.
The highly complex makeup of the human brain often makes it that a seemingly minor head injury can cause unpredictable and long-lasting effects. In some cases' a car accident survivor may not experience symptoms of a brain injury until days after the accident. If you suspect that you may have suffered a brain injury' it is crucial that you seek medical attention immediately.
How Long Should I Wait to Consult with a San Diego Car Accident Brain Injury Lawyer?
The period of time in which you may legally pursue a personal injury lawsuit against a negligent party in California is typically two years from the date that the injury occurred. If the injury was not discovered immediately' the accident survivor may only have one year after the injury was discovered to take legal action. It is crucial that you or your loved one speak with a dependable attorney who has extensive experience with brain injury cases as soon as possible. The statute of limitations could run out, in which case you will be unable to file your claim.
Contact the San Diego brain injury attorneys at Jurewitz Law Group Injury & Accident Lawyers if you or someone you care about has suffered a brain injury in a vehicle collision. You deserve to have answers and to hold the responsible party accountable for your losses. Call us at (888) 233-5020 or complete an online contact form to learn more about your legal rights and options. Your first consultation is free and we will help you make an informed decision about your future. Do not wait to take action.
Why Hire Us?
Suing to recover damages after a brain injury car accident can be stressful and difficult for people to handle. You need an advocate to take charge of your lawsuit, but you also need support in terms of managing the paperwork related to the lawsuit, understanding the complex legal issues involved, and helping you manage court appearances and depositions and other appointments.
At Jurewitz Law Group Injury & Accident Lawyers, we understand how all-encompassing a brain injury can be, how it can destabilize your life. We also understand how essential it is for you to obtain a civil judgment commensurate with the physical damages, medical costs, property damage and pain and suffering you have endured. Getting the right settlement amount or damage award means we have to negotiate hard for your interests with the opposing insurance company. Often what makes for a successful negotiation is the willingness to take your lawsuit to trial if necessary. And insurance companies know, if your case goes to trial, we are going to win.
The short, medium, and long-term effects of brain injury that may impact your lawsuit.
Brain injury cases can be incredibly complex, largely due to the wide-ranging impact an injury can have on a victim's life. Because each brain injury is different, it is crucial to hire a lawyer who has handled these cases before and who understands how to build a strong case on your behalf.
Short-Term Effects
Immediately after the accident, and for several days or weeks subsequent, you will feel as vulnerable as you have ever felt in our life. You may be in considerable pain. You may not have any memory of the accident, or even of the period before the accident.
Understanding what people say to you and responding adequately may seem impossible. These are symptoms of concussion, which is a bruise on your brain from sudden, violent motion. Like any bruise, it takes a while for damaged brain cells to repair themselves. And, of course, this is a very important time period for collecting information for your lawsuit and finding and hiring the right law firm.
At Jurewitz Law Group Injury & Accident Lawyers, we understand how vulnerable you feel, and we won't hit you with the hard sell. Everything about a significant brain injury takes time and patience to recover from, and we will be your partner in that recovery.
Medium-Term Effects
These can be some of the most challenging and frustrating effects of a brain injury because they are intermittent and unpredictable. Doctors will tell you that you will experience "impaired judgment" for an unspecified period of time. That can include spells of dizziness that come and go without warning, impaired memory, maddening aphasia where you cannot remember the right word to say things, anxiety attacks, difficulty in following conversations, and many other effects.
Each person's experience is unique. Many people have flashes of anger and even violence that persist for years after the accident, which can be terrifying for family members. Jurewitz Law Group Injury & Accident Lawyers has seen many of these behaviors in our clients after a brain injury, and we know better than to judge. What we will do is help you understand that this is another important step on the road to recovery, and we will continue to work to your lawsuit to get you the damage award and medical care you need to recover.
Long-Term Effects
Sometimes there is no good news. The damage from a brain injury car accident may be permanent and debilitating, requiring daily assistance in living. That can include help with the basic necessities of life like getting around, eating, and other basic activities.
In these cases, Jurewitz Law Group Injury & Accident Lawyers takes our responsibility to get you the damage award you need for ongoing medical care, as well as the award for pain and suffering, extremely seriously. It is about your quality of life and the quality of life of your loved ones. Nothing could be more important to you, or to us.
If you were hurt in a car accident in San Diego, contact on of our car accident attorney to discuss your case.
Additional Information