San Diego Wrongful Death Lawyer
If you lost a loved one in an accident caused by someone else, you deserve the opportunity to hold the at-fault party liable for their actions. Don't hesitate to contact the San Diego personal injury attorneys at Jurewitz Law Group Injury & Accident Lawyers.
We can help you fight for the justice you and your loved one deserve and for the compensation you need to pay for the medical treatment associated with your family member's fatal injury and the suffering you and your family have had to endure.
At Jurewitz Law Group Injury & Accident Lawyers, our San Diego wrongful death attorneys know you're facing one of the hardest challenges of your life. It can also be a struggle to grieve your loss while trying to negotiate an insurance settlement or seek legal action against the at-fault party. Our legal team can provide you guidance and support to help you through this traumatic situation. We will treat you with compassion as we build a strong case that achieves your goals.
We've been representing clients and their families since 2007. We can protect your rights and be your advocate during your time of need. The careless individual who caused your relative's death should be financially responsible for all associated costs, so you don't have to face financial hardship as you're making final arrangements and carrying out your loved one's wishes.
Call Jurewitz Law Group Injury & Accident Lawyers today at (619) 233-5020 for your initial free consultation. We have two conveniently located offices in Carlsbad and San Diego, so you don't have to travel far to see us. We could also discuss your case over the phone or through a video conference. Do not hesitate to reach out to us. The sooner we start working on your case, the sooner you and your family can seek closure and move forward.
The San Diego wrongful death of Jurewitz Law Group Injury & Accident Lawyers know the importance of receiving full and fair compensation. Another person is responsible for your loss, and they should have to suffer the consequences of their actions. When you hire us, you can depend on our legal team to seek the justice you deserve.
If your loved one was killed in an accident in San Diego, call Jurewitz Law Group Injury & Accident Lawyers for your initial free consultation and case evaluation.
Let us fight by your side and help you heal. Not all law firms are the same. See how we value and treat our San Diego attorney-client relationship. Reach out today for a free case evaluation.
Download PDF
Why Choose Jurewitz Law Group Injury & Accident Lawyers?
You shouldn't be forced to handle a legal case while you're grieving. The legal process can be complicated and stressful, and you don't need an additional hardship added to your overflowing plate. The San Diego wrongful death lawyers of Jurewitz Law Group Injury & Accident Lawyers can help relieve the burden you're feeling by handling each detail associated with your case. An experienced and knowledgeable lawyer knows how to navigate the strict deadlines, state laws, and obstacles that could affect the outcome of a wrongful death suit.
Our law firm is known for giving each client personalized attention and achieving favorable results in insurance claims and lawsuits. We have been recognized by legal organizations, such as Super Lawyers, the Million Dollar Advocates Forum, and The National Trial Lawyers Top 100, to name just a few.
We have also been featured in multiple publications, including San Diego Source, TIME Magazine, Newsweek, and CNN. The founder of Jurewitz Law Group Injury & Accident Lawyers, Ross Jurewitz, holds a 10.0 Superb rating from Avvo, a review service that rates lawyers throughout the country. He has also discussed some of the cases we've handled and provided some legal advice on ABC 10 News, KGTV, and CBS 8.
Besides helping victims and their families recover from tragic accidents, one of our missions is to make our community a safer place. We participate in various charitable events and sponsor local organizations to help those in need. We've donated money to St. Jude Children's Research Hospital, the National City Police Department's anti-bullying campaign, and Make-A-Wish San Diego. Our San Diego wrongful death lawyers also raise awareness about injuries and diseases affecting people around the country.
Call us today and let our compassionate and dedicated lawyers help you in this distressing time of your life.
Your Road to Recovery Begins With Seeking Legal Action
After someone's negligent or careless actions cause your loved one's death, there are steps you must take to ensure you can pursue compensation from the at-fault person or entity. You shouldn't wait long before hiring a qualified attorney. Wrongful death cases are complicated, and there are obstacles you could face that may delay the progress of your case.
Without legal representation, you also risk losing to a more experienced insurance company or defense attorney. The opposing party can be intimidating and might try to pressure you into dropping your case or accepting the first settlement offer they provide. We won't allow anyone to take advantage of your or violate your rights during the legal process.
When you hire Jurewitz Law Group Injury & Accident Lawyers, our team will work to investigate the fatal accident and determine who was at fault. The evidence we need to obtain will depend on the circumstances of your loved one's death.
For example, car accident fatalities typically involve gathering the accident report created by the officer who investigated the crash, surveillance videos, driver cell phone records, and more. Medical malpractice cases may require reviewing the deceased's medical records and getting statements from expert medical witnesses to determine if a healthcare professional was negligent in causing their patient's death.
Be sure not to dispose of any evidence associated with the accident. If you come across documentation for the treatment of their fatal injury or letters from the insurance company, give us a copy. The more evidence we can present during your case, the better.
We will work to secure evidence to show your relative's death resulted from another person's actions, not their own. Some of the evidence we gather may include:
Police reports
Statements from eyewitness
Opinions from expert witnesses
Accident scene photos
Video surveillance of the fatal incident
Medical records and medical bills
Our next step will be to file an injury claim with the at-fault party's insurance company and pursue the maximum compensation available to you. We'll leverage the strength of the evidence we gather to support your case and negotiate aggressively on your behalf.
Almost all injury cases are resolved by negotiating a fair settlement with the other party's insurance company. However, if the at-fault party fails to provide the settlement you need, we'll be ready to take them to court to fight for the recovery you're due.
Throughout your case, our San Diego wrongful death lawyers will keep you posted on every update and offer our advice and guidance so that you can decide which legal options will work best for your situation.
Possible Compensation in a Wrongful Death Case
The amount of money you're entitled to in an insurance claim or lawsuit will largely depend on certain factors associated with the accident. You may be entitled to a monetary award that compensates you for the expenses and losses you suffered due to your family member's death. These losses might include:
Funeral and burial expenses
The value of household services
Loss of financial support provided by your loved one
Lost income, including any income the deceased would have earned if they survived the accident
All medical bills associated with the fatal injury
Loss of love, guidance, attention, moral support, community, and affection
You might have the option to pursue punitive damages as well if the defendant's actions that led to your loved one's death were especially egregious or reckless. Punitive damages don't compensate for a person's losses but are intended to punish the defendant for their actions.
Punitive damages are not available in wrongful death lawsuits. You would have to pursue a survival action. This allows the personal representative or successor of the deceased's estate to file a claim for the recovery of losses the deceased would have received if they survived. However, compensation for disfigurement and pain and suffering are not allowed.
Did you lose a loved one in an accident? We can help.
Contact Us

Wrongful Death Cases Jurewitz Law Group Injury & Accident Lawyers Can Handle
An accident victim could suffer fatal injuries or die at the scene when someone else's negligence or carelessness puts them in a dangerous situation. As a surviving family member, it is your right to hold the at-fault party liable and seek the maximum available compensation you need to cover your total losses. You should not have to suffer because of another person's mistakes. They caused your loved one's death and should be responsible for the consequences.
Wrongful death can occur in various scenarios. The most common types of wrongful death cases the San Diego wrongful death attorneys of Jurewitz Law Group Injury & Accident Lawyers handles are:
Car Accident Wrongful Death – Car crashes are a common cause of fatalities in San Diego. Distracted driving, road defects, and other factors could lead to a deadly accident. You could potentially file a lawsuit against the at-fault driver for their role in causing your relative's death. If you discover that they were texting behind the wheel or driving over the speed limit, they may be liable for the losses you suffered.
Boating Accident Wrongful Death – San Diego residents and tourists have access to beaches, rivers, and bays. Unfortunately, irresponsible boat operators can collide with a swimmer or crash into a dock or another boat if they're not paying attention to the task at hand.
Pedestrian Accident Wrongful Death – A car could strike someone attempting to cross the street at a crosswalk if the driver disobeys traffic signs and signals. Speeding, failing to yield the right of way, and driver error commonly cause these types of accidents. According to the California Highway Patrol, approximately 24% of all traffic-related fatalities involve pedestrians.
Truck Accident Wrongful Death – Commercial trucks are massive and heavy. In a collision, the force of their impact is often fatal for the occupants of smaller vehicles. Victims could also become trapped under an overturned trailer or get ejected from their car, resulting in fatal injuries.
Medical Malpractice Wrongful Death – Healthcare professionals must take great care in monitoring their patients and providing the appropriate treatments for injuries and illnesses. Misdiagnosis, incorrect medication, and unsterilized surgical tools could lead to a patient's death.
Workplace Accident Wrongful Death – Injuries and fatalities often happen on the job, especially in industries where workers encounter hazards every day, such as construction. In 2019, there were 451 fatal occupational injuries in California. Slip and falls, exposure to toxic chemicals, and electrocution are just a few examples of situations that can lead to death.
Premises Liability Wrongful Death – Visitors may sustain injuries on someone else's property when the owner or manager doesn't take the necessary precautions to maintain a safe place for guests. Fatalities can result from negligent security, malfunctioning elevators, and fires from faulty electrical wires.
Motorcycle Accident Wrongful Death – When a driver fails to check their blind spots, yield the right of way to motorcyclists, or is otherwise careless, they could collide with a motorcyclist. Because motorcyclists have minimal protection, they often suffer severe and fatal injuries in accidents.
Nursing Home Abuse Wrongful Death – Nursing home staff must provide their patients with quality care and daily assistance with routine tasks. Failure to meet certain standards could result in a deadly fall, untreated infection, or severe reaction to the wrong medication.
Defective Products Wrongful Death – Product defects happen when there's an unsafe design, manufacturing error, or lack of adequate warning labels and instructions. The manufacturer could be held liable for someone's death if they were negligent in their duties to provide a safe product for their consumer.
Jurewitz Law Group Injury & Accident Lawyers has experience handling various types of wrongful death cases. You should contact us immediately if you have questions about your loved one's case and your legal options.
You Can Afford to Hire a Lawyer
We know the expenses associated with your family member's death might have put you into significant debt. If you're struggling to pay their medical bills and funeral costs, you don't want the additional responsibility of paying for legal representation. At Jurewitz Law Group Injury & Accident Lawyers, we want our clients to receive the maximum monetary award possible, and the only way to do that is by hiring an experienced San Diego wrongful death lawyer.
We take all cases on a contingency-fee-basis. That means we don't charge upfront for our legal services. You also don't have to worry about ongoing costs while we're working on your case. Some law firms will charge a fee for every phone call, email, and meeting. We don't do that. We don't expect you to pay our legal fees unless we reach an insurance settlement or favorable jury verdict. If we lose your case, you won't owe us anything.
We also offer an initial free consultation. We're happy to meet with you to discuss the facts of your case and advise you on the options available for pursuing legal action against the at-fault party. There's no obligation to hire us. If you decide you're not ready to retain our services or want to go with a different firm, that's your decision.
Wrongful Death Laws in California
According to California statute 377.60, wrongful death is the death of a person caused by another person's neglect or wrongful act. Only specific family members are allowed to pursue a claim for compensation for their losses. They are:
Surviving spouse
Surviving domestic partner
Surviving children
An heir to the deceased's property by intestate succession if there isn't a surviving spouse, partner, or child
Additional individuals entitled to financial compensation are those who were dependent on the deceased, such as:
Putative spouse and their children
Stepchildren
Parents
There is a statute of limitations you must follow if you want to file a wrongful death lawsuit. It is a strict deadline, and if it passes, you could lose your right to pursue legal action against the at-fault party. The statute of limitations in California is two years. That means you have two years from the date your loved one died to sue. If the deadline passes and you attempt to file suit anyway, the court could dismiss your case.
We can help you recover damages from the party responsible for your loved one's unfair death.

READ OUR MOST
Wrongful Death Frequently Asked Questions
It's heart-wrenching when you lose someone you love. The pain can be even worse if you find out it was due to an avoidable accident. You probably have questions about your legal rights and how to pursue a wrongful death claim. We can help prepare you for the legal battle you're facing by answering some of our clients' most commonly asked questions.
How do I know if I can pursue a wrongful death case?
You should schedule a consultation with us immediately. We can review the details of the incident that caused your relative's death to determine if you may be entitled to financial compensation in an insurance claim or lawsuit. Be sure to bring any documentation or evidence associated with the case for us to review. The more information you provide, the easier it will be to advise you of the available legal options and which ones might be the best to achieve your goals.
Is pure comparative negligence a factor in wrongful death cases?
Yes. If your loved one's actions partially contributed to their death, you might not receive the full compensation available in a lawsuit. A jury can assign a percentage of fault to each of the defendant and plaintiff. If they determine the plaintiff shares blame for the fatal accident, they will diminish the amount of money you're entitled to by the percentage of fault they assigned.
Can I file a wrongful death claim if my unborn child died in an accident someone else caused?
California laws don't allow wrongful death cases involving a fetus. However, if the parents witnessed negligence and wrongdoing, which resulted in the death of the fetus, they may be able to hold the at-fault party liable for their emotional distress.
Can I recover punitive damages in a wrongful death lawsuit?
No. California only allows a monetary award for punitive damages in a survival action. Your loved one must have survived the accident and lived long enough to incur economic losses from their fatal injury. You could initiate this action upon the date of their death and sue for the losses your loved one could have pursued if they hadn't died. This type of case doesn't compensate surviving family members for their losses but compensates the deceased's estate for their losses before death.
How do I prove wrongful death occurred?
Four main elements must exist to prove you deserve to file a wrongful death claim in California:
Someone died;
The fatal accident or injury was the result of a negligent person's actions;
The surviving family members suffered losses due to the death; and
There is a personal representative for the deceased's estate.
Contact Us
At Jurewitz Law Group Injury & Accident Lawyers, we have a team of San Diego wrongful death attorneys that will fight against the injustices you and your family faced due to the negligent actions of another person. Losing someone you love can cause tremendous grief and lead to a great deal of stress as you're finalizing their estate. When you add the responsibilities of handling a legal action on top of that, it can be overwhelming. You can depend on us to handle every legal aspect from start to finish of your case. We will fight by your side for the justice you and your loved one deserves.
We're here to help you move on from this painful experience. We know no amount of money can change the past or bring your loved one back, but we hope it can provide some financial relief, so you're not forced to pay for any expenses yourself. The at-fault party should provide sufficient compensation to cover your past and future losses.
The legal team from Jurewitz Law Group Injury & Accident Lawyers is available 24/7 to take your call. We can provide status updates, answer your questions, and guide you through the legal process. You will always be our top priority while we're working on your case. Call us at (619) 233-5020 today if you lost someone in an accident and want assistance pursuing your wrongful death claim.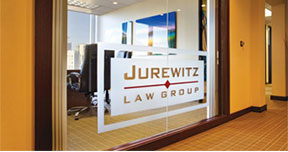 600 B Street, Suite #1450 San Diego, CA 92101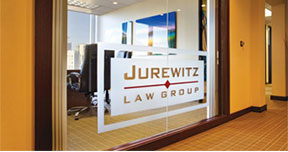 2667 Camino del Rio South, Suite 301-12, San Diego, CA 92108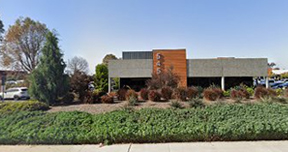 5451 Avenida Encinas, Suite H, Carlsbad, CA 92008