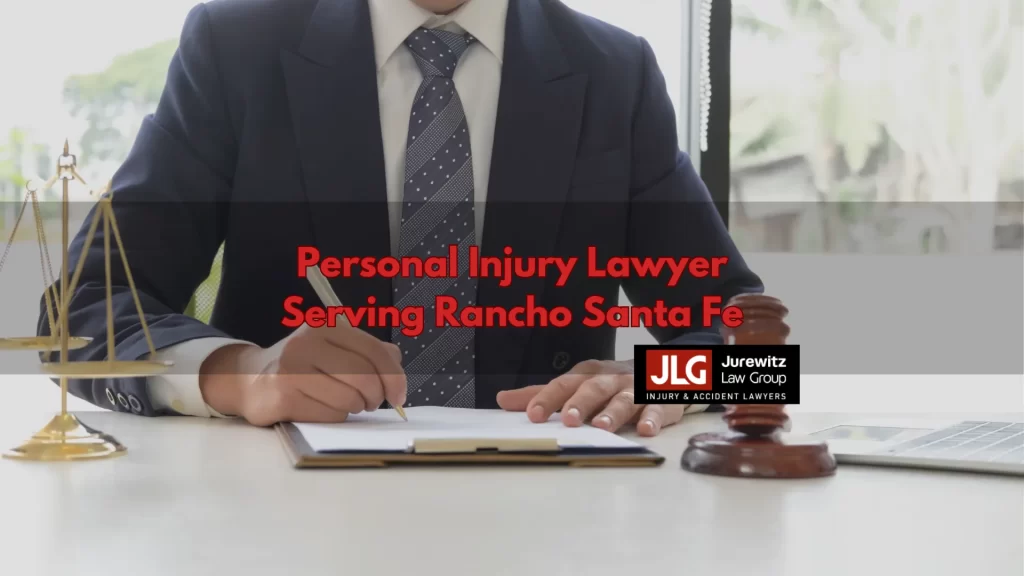 If you or someone you know has been injured or lost their life through someone else's fault, you may be entitled to compensation. No matter the specific cause, you need a lawyer who understands what you're going through. Whether your injury is a result of medical malpractice, a traffic accident, a faulty product, a property owner's negligence, or any other cause, you need the right attorney to guide you. You need someone who knows the ins and outs from years of successful experience. That someone is Ross Jurewitz. His legal team at Jurewitz Law Group Injury & Accident Lawyers is ready to start on your case and advocate for you. Call (619) 233-5020 today to discuss your options.
If You've Been Injured, You Need to Get Ross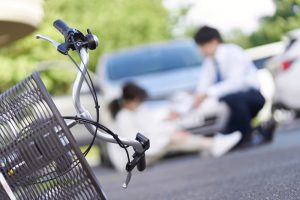 We are a team of local attorneys and we fight exclusively for individuals to make sure that the parties and companies at fault for their injuries are held legally responsible. Our goal is for you to be able to put this devastating experience behind you so that you can move on with your life.
You shouldn't have to pay for losses that result from an injury that was not your fault. You may be entitled to compensation, including money for medical bills and lost wages. It can seem overwhelming to face a mountain of paperwork without knowing where to even begin. Our prior satisfied clients were once in your shoes, and if you ask any of them, they will say, "Get Ross," just like they did. We will put your mind at ease so that you can focus on recovering from your injuries and rebuilding your life.
Our Rancho Santa Fe personal injury attorneys and legal team are here to go to work for you. Jurewitz Law Group Injury & Accident Lawyers will aggressively advocate for your case and we won't stop until justice is served.
Don't Get Screwed
The insurance companies who may be monetarily responsible for your injury will do everything they can to avoid paying. They've been through this process many times before, which means it's easy for them to take advantage of an individual who's unfamiliar with it. They know exactly how to exploit the system in their favor, and their attorneys and legal teams are experienced in successfully profiting from vulnerable injury victims.
Jurewitz Law Group Injury & Accident Lawyers is ready to help level the playing field and take your side. As local attorneys, it pains us to watch when a member of the community is taken advantage of by an insurance company that is only interested in its own bottom line. We will be here for you, we will shoot straight with you, and we will fight to hold the insurance companies responsible for their legal obligations.
Choosing a Personal Injury Lawyer in Rancho Santa Fe
If you've been injured in a serious accident, you are probably facing many challenges and unfamiliar experiences. You shouldn't have to take these on alone and you shouldn't have to worry about how you are going to make ends meet or pay for all your unexpected expenses. Instead, you should be able to focus on yourself and your family during this painful and stressful time. Leave the legal stress to Ross and his team, who are well equipped to successfully handle it for you.
The party at fault should pay for your bills and losses from the accident. That said, obtaining monetary compensation is anything but a simple or easy process. The majority of cases will involve insurance companies, and they want to do anything but pay. These companies exist to make money, and the less they pay out, the more money they make. They are not on your side. They are on their own side, and they will look out only for themselves.
Our legal team at Jurewitz Law Group Injury & Accident Lawyers has seen it all and we know the strategies that insurance companies will use to avoid paying. This includes taking advantage of individuals by using misleading methods, such as conversations that are recorded where they prey on the victim's lack of legal knowledge. The insurance companies are so well versed in these tactics that it's all too easy for them to do. They will also attempt to get you to settle for a low amount because every dollar they don't pay out is another dollar in their own pocket.
What Compensation Can I Get?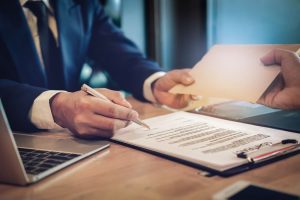 You need someone to make sure that even though you're a victim of the accident, you don't also become a victim who is preyed on by an insurance company. We will represent you, we will be your advocates, and we will take care of all negotiations regarding your case. You may be entitled to compensation which may include the following:
Lost wages
Future lost earning potential
Medical expenses (both past and future)
Pain and suffering
Emotional distress
Loss of enjoyment of life
Long-term physical disability
We won't stop until your case is done, and that includes going to court if necessary. Our goal is not to wrap up your case and move on. Our goal is to make sure that you receive what is legally yours. That means we will closely examine any settlement offer to determine if it is fair and whether it includes the monetary amount that is rightfully yours. If negotiations do not result in a fair settlement for you, then your case is not done and we are not done fighting for you.
Contact Us
The Rancho Santa Fe injury lawyers of Jurewitz Law Group Injury & Accident Lawyers have the experience and proven successful track record to go to bat for your compensation. Whether it goes to trial or is settled, we will prepare the strongest possible case and be ready to fight for you in the event of litigation. We have a NO FEE GUARANTEE, which means you won't owe us any money unless we get money for you. Let this put your mind at ease as you weigh your options during this trying time.
Our results speak for themselves and are the best reason you should choose us. Call us today at (619) 233-5020 for your completely free consultation with Jurewitz Law Group Injury & Accident Lawyers.
Don't get screwed. Call Ross today.