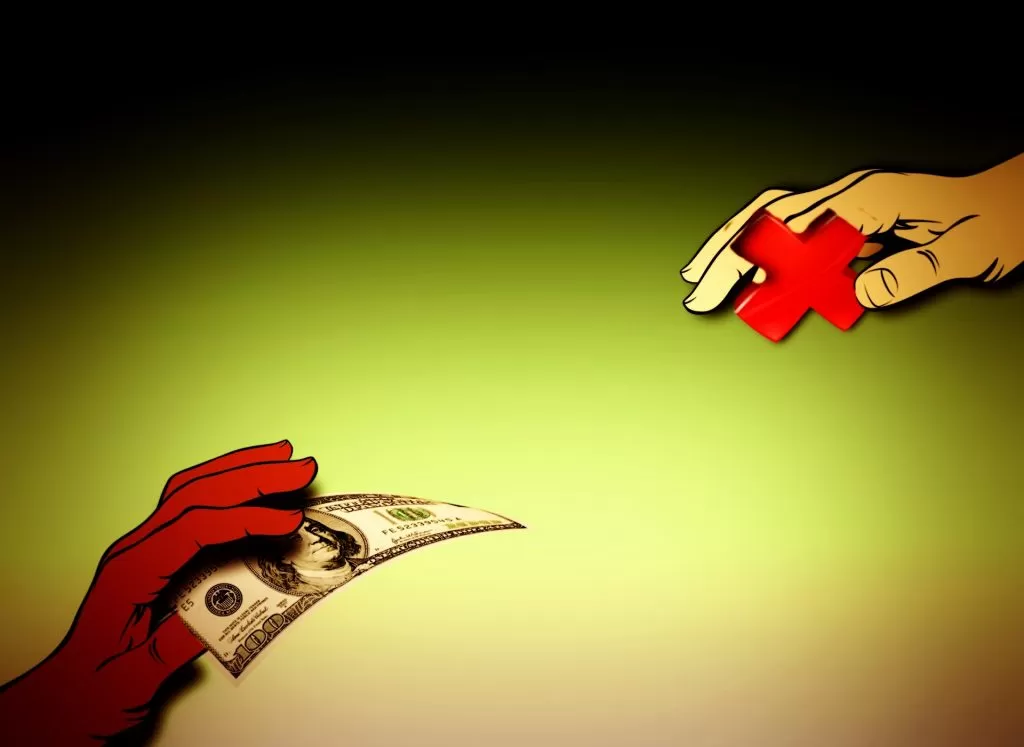 People buy insurance for two reasons:
To protect themselves in the event of a catastrophe.
To comply with the law.
Everyone who purchases insurance, no matter what form, does it to give themselves peace of mind. Unfortunately, many insurance companies do not live up to their promises, and people like us end up paying the price.
Insurance is one of the biggest industries in California. According to data from the U.S. Department of Commerce, California's insurance industry accounted for 322,897 jobs in 2016, paying out $26.2 billion in compensation. (And $2.6 billion in taxes.) In total, the insurance industry was responsible for $35.3 billion of the total California gross state product (GSP) in 2015. Altogether, premiums written by property, casualty, life, and health insurance companies in 2016 added up to nearly $140 billion dollars.
Any way you look at it, insurance is big business.
Insurance Companies Are Out to Make a Profit.
Nearly every business wants to make money, and there's nothing wrong with that. But after decades of working with accident victims, we've seen how the greed of these mammoth corporations has caused them to lose sight of how much people rely on insurance to recover from severe and often tragic accidents.
If you trust your insurance company to provide you with the full compensation you are entitled to, you are gambling with your future. The U.S. insurance industry is the largest in the world, and since 2011, it has consistently had revenue of over $1.2 trillion per year. How do you think they make profits like that? Easy. By paying out as little on claims as humanly possible.
What You Can Do to Protect Yourself.
It might not seem right that you have to protect yourself from the people you paid to protect you, but that's often the case. For many people, the best and only solution after a bad accident is to hire a lawyer and force the insurance companies to pay what they owe.
Insurance companies are supposed deal fairly (and honestly) with customers, a concept known as the "Implied covenant of good faith and fair dealing." This duty automatically exists in every insurance contract that has been signed. If you have a policy that your insurance company is denying for no good reason, you as the policyholder have the right to sue the company.
You can proceed with a tort claim and/or a breach of contract claim. The difference between the two? With tort claims, you have the right to sue for punitive and/or exemplary damages. This means that victims of bad faith insurance can recover significantly more money than the face value of their policy when the insurance company was acting egregiously.
Why You Need a Lawyer Who Doesn't Take Any Crap.
When you're dealing with billion-dollar companies by yourself, it's almost impossible to come out on the winning side. They'll pressure you to accept whatever settlement they are offering, and lowball you from the start. These corporations have armies of defense lawyers whose only job is to save them money. To take them on, you need your own legal team.
If you were injured in a serious motor vehicle accident, don't rely on your insurance company to act in your best interests. Call us.
At Jurewitz Law Group Injury & Accident Lawyers in San Diego, we've seen plenty of victims just like you. Don't let big insurance pocket your premiums and walk way. Do everything in your power to be fully and fairly compensated for your injuries and damages. You can start by calling us, for free, at (888) 233-5020.
Remember…Don't get screwed!