San Diego Dog Bite Attorneys
If you or your child sustained injuries from a dog bite, you should immediately contact the San Diego personal injury attorneys at Jurewitz Law Group Injury & Accident Lawyers to learn about your legal options. You should not be responsible for the losses you incurred while recovering. You may be entitled to compensation for your medical bills, lost wages, pain and suffering, out-of-pocket expenses, and more.
Dog bites are painful and can lead to severe injuries, especially if the victim was a child. Some dog bites or attacks are fatal. Even a small dog has teeth sharp enough to tear through the skin's layers and damage tissue, muscle, and nerves beneath. The resulting expenses can reach tens of thousands of dollars. A great many people are unable to pay, ending up with massive medical debt.
Dog bite injuries may also feel challenging when the dog owner is a friend, family member, or neighbor. We understand that, in this situation, you may feel hesitant to take legal action against the dog owner. Fortunately, in almost all dog bite cases, compensation is covered by the dog owner's homeowners or renters insurance policy, not by the dog owners themselves.
We'll build a strong case on your behalf and negotiate aggressively with the insurers to get the full recovery you deserve. We'll also be prepared to take your case to court if the insurance company fails to offer you the settlement you need.
You have a right to pursue the maximum available compensation for your dog bite injury. Call Jurewitz Law Group Injury & Accident Lawyers at for a free consultation with one of our San Diego dog bite attorneys to learn more about the services we offer.
The San Diego dog bite attorneys of Jurewitz Law Group Injury & Accident Lawyers know the importance of receiving full and fair compensation after an animal attack. Another person is responsible your injuries and should have to suffer the consequences of their actions. When you hire us, you can depend on our legal team to seek the justice you deserve.
If you or a loved one were injured in a dog bite in San Diego, call Jurewitz Law Group Injury & Accident Lawyers for your initial free consultation and case evaluation.
Let us fight by your side and help you heal from your serious injuries and be on the road to recovery. Not all law firms are the same. See how we value and treat our San Diego attorney-client relationship. Reach out today for a free case evaluation.
Download PDF
Why Choose Jurewitz Law Group Injury & Accident Lawyers?
At Jurewitz Law Group Injury & Accident Lawyers, we have a dedicated team that will work closely with you to meet your interests and reach your legal goals. While we're working on your case, we will guide you through the complex legal process and answer all of your questions, so you understand what to expect.
We don't make false promises or work towards an outcome that doesn't satisfy your needs – we value complete transparency and honest communication. We always keep our clients' interests in mind as we're pursuing the compensation they need and deserve.
Our San Diego dog bite lawyers care about the people in our community. We fight for the justice of dog bite victims and also for the safety of San Diego residents. We participate in various local and national organizations to help people in need live better lives.
We have raised money for St. Jude Children's Research Hospital, Rady Children's Hospital of San Diego, and Susan G. Komen for the Cure. We always sponsor the National City Police Department's anti-bullying campaign and Make-A-Wish San Diego.
Jurewitz Law Group Injury & Accident Lawyers is proud of our accomplishments. Since opening our firm in 2007, we have received awards and recognition from legal organizations, such as The National Trial Lawyers Top 100, San Diego Business Journal, Super Lawyers, and Litigator Awards. Our experience and reputation within the legal industry also earned us a 10.0 Superb rating from Avvo.
Get our experienced lawyers on your team now. Call our dog bite lawyers for a consultation about your case today.
Steps to Take After a Dog Bites You
Being attacked by a dog can be a traumatic experience. You may be in pain, scared, feeling overwhelmed with your injuries, and wondering whether they will heal. A dog bite makes you realize how much harm they can inflict on humans.
When you're bitten by a dog, your first instinct might be to remove yourself from the situation, and you should. However, you must immediately notify animal control of the incident so they can secure the dog and prevent it from biting anyone else. If you're in a public place, such as a restaurant, you should also notify the manager and have them complete an incident report.
Immediately after leaving the scene of the attack, seek medical treatment. The bacteria in a dog's mouth can lead to an infection if a doctor doesn't promptly tend to the wound. The doctor will clean the wound and might need to administer shots, such as a vaccination against rabies or tetanus.
If the bite is severe, you might need surgery to repair damaged tissue or nerves. After your initial treatment, the doctor will likely recommend follow-up care. It's crucial that you follow their instructions to prevent the injury from worsening or causing scarring or disfigurement.
Don't skip any doctor's appointments. You might think your injury is minor or will heal on its own, but there could be underlying medical issues you don't know about that can result in permanent damage.
Your medical providers will monitor your recovery and determine when you have recovered or reached maximum medical improvement (MMI). MMI means your condition likely won't improve, even with further medical care. At that time, ongoing treatment to recover from the injuries will no longer be useful, but you might require future appointments to manage pain or symptoms.
You should also hire a San Diego dog bite attorney immediately after a dog bite. Jurewitz Law Group Injury & Accident Lawyers knows the laws associated with cases like this and can file an insurance claim or lawsuit on your behalf. While you're treating your injuries, we will investigate the incident to determine who should be held liable for your treatment costs and how much compensation is available to pursue.
You should never attempt to handle a legal case on your own. You would likely end up with a much lower monetary award than you need or could lose your case entirely.
Be sure to save any evidence you found at the scene of the attack and any that accumulates while your case is ongoing. Don't throw away relevant documents, such as medical records, billing statements, and insurance company letters. Jurewitz Law Group Injury & Accident Lawyers will also collect evidence during our investigation to try to prove someone else was responsible for the bite injury.
Jurewitz Law Group Injury & Accident Lawyers Can Investigate Your Dog Bite Case
Once you hire one of our San Diego dog bite lawyers, we will begin investigating the incident. We have the resources to locate and collect the evidence needed to support your claims and determine who should be liable for the dog bite. Depending on the circumstances of your case, we might need to obtain:
Statements from eyewitnesses
Animal control records
Police/incident reports
Video surveillance footage
Photos from the scene of the dog bite
Liability insurance policy information
Medical bills, prescriptions receipts, and other expenses resulting from the injury
Medical records
Prior reported incidents involving the dog that attacked you
State and local laws require dog owners to take certain precautions to ensure their dogs cannot hurt anyone. Violating those laws could lead to severe injuries and fatalities. Children typically end up suffering the most when a dog bites them. They're more vulnerable to fatal injuries and don't have the physical strength to defend themselves against a large dog.
Jurewitz Law Group Injury & Accident Lawyers knows this has been a traumatic experience and will fight for justice and the recovery you need to move forward.
Top-Rated Dog Bite Attorneys
We like dogs. But we don't like their bites. Jurewitz Law Group Injury & Accident Lawyers has been helping dog attack victims – especially children – recover money for their injuries since 2000. If you were bitten, the dog's owner is legally responsible to you. Don't let them off the hook.
You Might Be Entitled to Financial Compensation from the Dog Owner
Following a dog bite, you may be able to file an injury claim or lawsuit to recovery compensation for your losses. Losses typically stem from injuries caused by another person's negligence or careless actions.
Dog attacks not only cause visible physical injuries but psychological injuries as well. Even if you're able to recover from the dog bite, underlying mental or emotional trauma could affect you for the rest of your life. You could develop post-traumatic stress disorder or fear being around any type of dog.
The monetary value of your case may compensate you for the following dog bite damages:
Medical bills
Emotional distress
Loss of enjoyment of life
Property damage
Pain and suffering
Physical impairment or disfigurement
Lost wages
Lost earning capacity
Jurewitz Law Group Injury & Accident Lawyers knows how important it is to receive the full value of your losses. You shouldn't be responsible for the medical expenses resulting from the dog bite. If you need future medical care long after your case ends, that should be covered by the at-fault party as well.
When we're determining how much money you're owed for your total losses, we might use some of these contributing factors to come up with the right number:
The severity of your injuries
Duration of necessary medical treatment
Length of time it takes to recover
Amount of evidence proving who was at fault
Emotional or psychological trauma the attack caused
The total cost of treatment and other expenses
Hours missed from work due to the injury
The estimated cost of future medical care
Effect of the injury on daily life
Another monetary award you might be entitled to in a lawsuit is known as punitive damages. Unlike compensation for pain and suffering or medical bills, punitive damages don't compensate you for your losses. Instead, they punish the at-fault party for their wrongdoings. You must prove to the jury using clear and convincing evidence that the dog owner acted with fraud, oppression, or malice in order to be eligible for an award of punitive damages.
Unfortunately, there are also incidents when a dog attack leads to the victim's death. If you lost a loved one due to a fatal dog bite injury, you could pursue a wrongful death lawsuit. The legal definition for wrongful death in California is a death caused by someone's wrongful act or neglect. State laws only allow specific family members to file a wrongful death lawsuit. They are:
Surviving spouse
Surviving domestic partner
Surviving children
A person entitled to the deceased's property by intestate succession, if there are no surviving spouse, domestic partner, or children
Putative spouse and their children
Stepchildren
Parents
Our San Diego dog bite attorneys are familiar with the available losses in a personal injury lawsuit and wrongful death lawsuit. We can review the facts of your case to determine what you're entitled to and the best legal options for recovering the maximum possible compensation.
Common Causes of Dog Bites
Sometimes dogs bite when they feel threatened or scared. However, there are many times when a dog will bite someone due to reasons that are outside of their control.
The most common causes of dog bites are:
Illness – Even a dog with no history of violence can suddenly become aggressive if they're sick or in pain from an injury. They're on the defensive at all times and might bite someone who touches them on a painful body part.
Fear – Some dogs will attack if they're afraid. You might be standing too close or approaching them in a way that puts them on the defensive. Even if you weren't trying to provoke them, they could perceive your actions as a threat.
Play – Dogs love to play. However, an innocent activity could lead to a dog bite injury if things get too rough or the dog becomes overly excited.
Startling the dog – Even if you didn't do anything to startle the dog, they could take out their sudden fright on you because you're standing or sitting close to them.
Possessiveness – Dogs can be possessive over their toys, food, and other items. An innocent attempt to get the dog to play fetch could lead to a dog bite injury if they want the toy you're holding.
Maternal instincts – Female dogs can be especially protective of their babies. If you approach the puppies while they're unattended or nursing, a mother dog could see that as a threat to their safety.
If you didn't do anything to provoke the dog to bite, you should be able to seek compensation that covers your losses.
Fatality rate of dog bite per 100,000 dogs
Have you or a loved one suffered from a Dog Bit, Contact us Today
Contact Us

Common Injuries Sustained from Dog Bites
Dog bites are serious events. You could suffer harm from infections and other complications if you don't seek immediate medical care. Some dog bite victims require reconstructive surgery to repair visible injuries and scarring. Others must seek ongoing treatment to manage chronic pain or improve mobility if the injury resulted in a disability.
The most common injuries associated with dog bites are:
Puncture wounds
Eye injuries
Facial disfigurement
Nerve damage
Bone fractures in the hands or feet
Psychological damage
Head and neck injuries
Torn tissue or muscle
Child Dog Bite injuries
Complications from these injuries that could arise are:
Sepsis – Sepsis is the result of the body responding too aggressively to an infection. Symptoms include:
Electrolyte imbalance
Low blood-oxygen levels
Blood clotting issues
Liver or kidney failure
Rabies – A dog infected with rabies can spread the viral infection through their saliva when they bite someone. Common symptoms of rabies include:
Fever
Headache
Weakness
Confusion
Agitation
Anxiety
Tetanus – Bacteria from dust, soil, and manure enters the body through a puncture wound in the skin. Tetanus can cause various symptoms, such as:
Seizures
Headaches
Cramping of the jaw muscles
Muscle pain and stiffness
Sweating
Fever
Pasteurella – Animal saliva can contain this type of bacteria. According to the Centers for Disease Control and Prevention, 75% of injuries from animal bites contain pasteurella. Symptoms you should look out for are:
Inflammation
Redness
Abscesses
Septic arthritis
MRSA – Methicillin-resistant staphylococcus aureus is a bacterial infection that's difficult to treat. Common symptoms include:
Blisters
Skin irritation
Boils
Abscesses
An incurable infection might require amputation of the affected body party, such as a hand or leg. Sometimes it's the only option to save the victim's life. Whether your injury is minor or life-threatening, Jurewitz Law Group Injury & Accident Lawyers will focus our time and effort on your case to reach a favorable outcome.
Jurewitz Law Group Injury & Accident Lawyers Legal Fees and Costs
Our San Diego dog bite lawyers understand the stress of pursuing a legal case. You might choose not to seek legal representation because you're worried about the additional expenses. Many of our clients face financial hardships while they're recovering after a dog bite. We don't want you to feel overwhelmed by the cost of hiring an attorney.
We take cases on a contingency-fee-basis. You won't have to pay upfront fees or costs when you hire us to represent you in your case. We only collect legal fees if we reach an insurance settlement or favorable jury verdict. If we lose and don't recover any amount of compensation, you won't have to pay.
California Dog Bite Laws and Liability
California follows a strict liability statute when determining who should be financially responsible for a victim's dog bite injuries. A dog owner becomes liable for the losses someone suffers after a dog bites them if the injured victim was in a public place or on private property with the owner's permission.
It does not matter whether the dog has a history of biting people or if the owner was aware of their dog's prior vicious behavior. However, liability only exists if the dog actually bit someone, not if an injury resulted from another type of action, such as the dog jumping on a person, knocking them to the ground.
Choosing to file a lawsuit against the dog's owner requires complying with California's two-year statute of limitations. This means you must sue within two years from the injury date. If the deadline passes, you could lose your right to compensation from a lawsuit.
There are only two exceptions that could delay the statute:
The victim was a minor at the time of the injury. The clock would not start until they turn 18 years old.
The defendant left the state. Their absence would not count towards the two-year deadline, and the clock would only begin once they return to the state.
California statute 3342 prohibits taking any legal action for a dog bite against a governmental agency if the dog were assisting with police or military duties or defending itself against provoking, harassing, or annoying actions.
Factors contributing to dog bites
READ OUR MOST
Dog Bite Frequently Asked Questions
Dog owners must control their dogs at all times by following San Diego leash laws to prevent them from attacking a person at their home or in a public area. Jurewitz Law Group Injury & Accident Lawyers knows that many people don't comply with these laws, resulting in injuries and fatalities to others. Unfortunately, you may find yourself in this impossible situation and might not know what to do next. We have answered some of the most common questions clients ask us so you can prepare yourself for the legal road ahead.
What is a dangerous dog?
A dangerous dog is one that causes substantial injury or death from attacking or biting a person or bites or attacks two people within 48 hours. County Animal Services investigates a reported incident to determine if they should declare that dog as being dangerous. They might need to impound the dog during their investigation to prevent it from attacking anyone else.
Some cases will require the destruction of the dog, while others will require the owner to follow specific restrictions, such as:
Alter the dog
Microchip the dog and obtain a photo identification
Purchase and maintain adequate liability insurance (typically added to a homeowners insurance policy)
Use specific restraints or muzzles and/or build special fencing to contain the dog
Special registration and other restrictions
What age group are the most common victims of dog bites?
More than 50 percent of dog bite victims are children, and the most common victims are boys, aged five to nine, according to the Children's Hospital of Pittsburgh. In addition, children are vulnerable to serious injuries and are often bitten in the face, neck, and head.
Should I talk to the dog's owner about the legal case?
No. You should avoid talking to the owner while your case is ongoing. Only inform them that their dog bit you and exchange contact information. If you communicate with them about your injuries, treatment, or other details, you could inadvertently say something that negatively affects the outcome of your pursuit of compensation.
For example, you might try to mitigate the situation by saying your injury is no big deal and doesn't even hurt, only to find out later that it's more severe than you thought. Your words could result in much less compensation than you need to cover your medical expenses.
How much time do I have to file a dog bite claim?
In California, the statute of limitations for filing a claim is two years from the date of the dog bite incident. Any attempts you make to file a lawsuit after this window has passed will be denied. You should get in touch with an experienced San Diego personal injury attorney right away. The longer you wait, the worse your chances of attaining a full and fair settlement.
I was attacked by a dog, but it didn't break my skin. Can I still file a dog bite claim?
Yes. A dog bite claim doesn't have to involve a serious or noticeable injury in order to be legitimate. The fact that a dog's jaws came into contact with any part of your body is enough to establish a claim. Although you do not have any physical scars, you may base your claim on the psychological effects of such a traumatic and frightening experience.
If I suffered a dog bite at work or on someone else's property, what can I do to recover damages?
You may have the option of filing for workers' compensation benefits if you suffered a dog bite while performing your job duties. If you were bitten on someone else's property, you may have a premises liability case. Determining liability is never a simple affair. An experienced San Diego animal attack lawyer can help you examine the details surrounding the incident and identify the liable party.
A dog in my apartment building bit me. Can I sue my landlord or the City of San Diego for my injuries?
Under California law, a dog owner is "strictly liable" (meaning they are responsible for injuries caused by their dog, even when they are acting carefully) for any injuries caused by their dog. But, because they are living in an apartment building, they may not necessarily have the resources to pay for your medical treatment. Usually, an insurance company hired by the dog owner will pay for those costs, but renters typically do not purchase renters insurance.
You could sue the landlord for your injuries. However, you would need to prove that the landlord not only knew about the dog, but also knew about the dog's dangerous nature and did not take any reasonable action to warn/protect you and the other residents.
As for suing the City of San Diego for your injuries, you would probably not be successful. Even if you could present facts that might form the basis for a lawsuit, the City has sovereign immunity (meaning that it can't be sued in most circumstances).
How Can a San Diego Dog Bite Lawyer Prove Fault After a Dog Bite?
To prove fault in a lawsuit involving a dog attack, the victim will need a wide array of evidence, and must present this evidence in an organized and efficient manner. With our San Diego dog bite injury attorneys on your side, you can rest assured that no stone will be left unturned in tracking down the right witnesses and obtaining persuasive medical evidence. Jurewitz Law Group Injury & Accident Lawyers thoroughly evaluates a case to determine the most effective course of action for getting our clients the compensation that is rightfully theirs.
Contact Us
If you or a loved one suffered injuries from a dog bite, do not hesitate to immediately contact Jurewitz Law Group Injury & Accident Lawyers. We can provide the guidance and support you need during this devastating time in your life. We will remain by your side from start to finish of your case and always make you a priority. Our San Diego dog bite lawyers are available 24/7 to address your concerns and answer your questions.
Call us at for a free consultation so we can begin working on your case and seek the maximum compensation you deserve.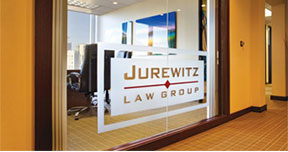 600 B Street, Suite #1450 San Diego, CA 92101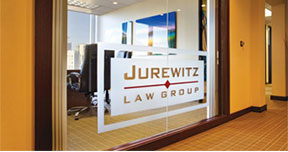 2667 Camino del Rio South, Suite 301-12, San Diego, CA 92108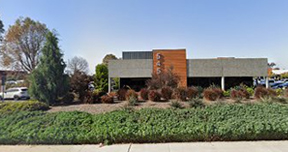 5451 Avenida Encinas, Suite H, Carlsbad, CA 92008