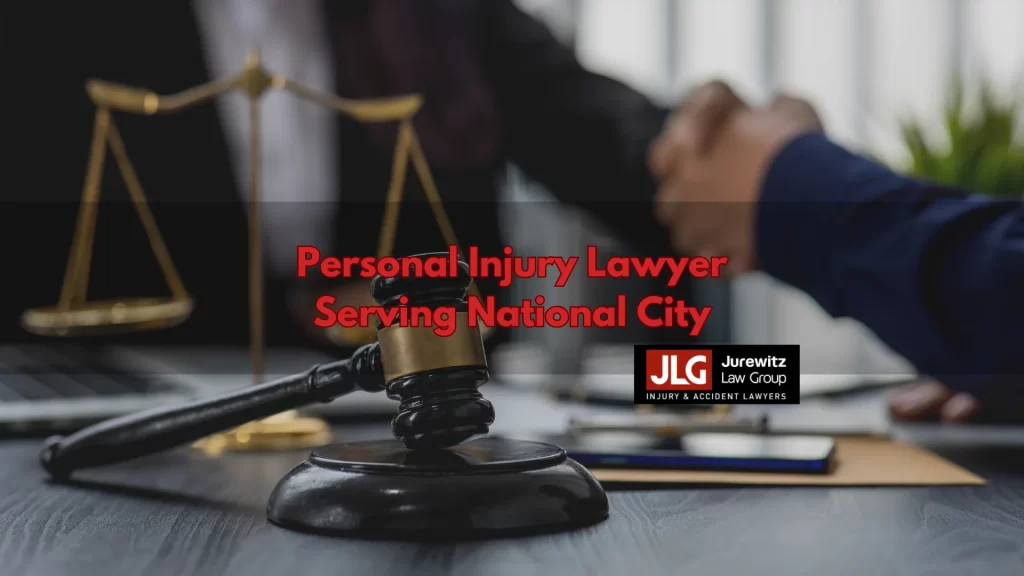 Accidents in South Bay San Diego
If you or a family member has been involved in an injury accident in National City due to another's carelessness' you know that there is nothing easy about the recovery process. From physical injuries to emotional trauma to an ever-increasing financial strain' it may seem like every aspect of your life has been devastated. It may not be possible to erase the past' but by holding the responsible party accountable for the damages you have suffered' you may be able to achieve justice as well as financial stability.
A knowledgeable accident lawyer will be able to help you file your injury claim before the statute of limitations expires and will fight on your behalf to ensure you reach the best possible outcome for your case. The Jurewitz Law Group Injury & Accident Lawyers has helped thousands of clients throughout San Diego County' including National City' recover the maximum award for their damages.
Consult with an attorney as soon as possible by calling (888) 233-5020 today.
Motor Vehicle Collisions
The sudden nature of motor vehicle accidents often belies the long-term challenges that victims must overcome. Any variety of traffic collision' whether involving a big rig' a van' or multiple cars' can result in devastating injuries' if not death. An experienced legal team will be able to investigate the accident and gather evidence to build a strong case against the at-fault party.
Bicycle Accident
In many cases' bicycle accidents can be the most serious and potentially fatal type of traffic accident. With limited physical protection compared to motorists' cyclists are vulnerable to catastrophic injuries. If a bicyclist has been injured or killed by a reckless driver' the victim or surviving family may pursue legal recourse through a personal injury claim or lawsuit.
Slip and Fall
Slip and fall accidents can cause surprisingly serious injuries' such as head trauma' spinal cord damage' and broken bones. In the event that a property owner' maintenance crew' or landlord did not properly address a hazard on their property' the injured victim may be able to seek compensation through a personal injury claim.
Negligent Insurance Companies
Despite what you may think' many insurance companies may try to deny or minimize your settlement amount for the sake of saving money. It is in your best interests to consult with your lawyer before accepting a settlement offer from an insurance adjuster in National City. A strong legal representative will be able defend your claim and ensure that you receive a fair and just amount.
The Costs of Recovery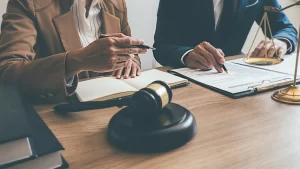 The settlement amount you may expect to receive from a personal injury claim or lawsuit will depend on the severity and types of losses you or a loved one has endured. For example' certain injuries can cause permanent disabilities' such as a traumatic brain injuries or spinal cord damage' and the costs of lifelong medical and rehabilitative care can quickly become overwhelming. Through legal action' the injured survivor or family that lost a loved one may be able to obtain significant financial compensation for the following types of damages:
Medical expenses
Rehabilitative treatment
Pain and suffering
Lost wages
Burial costs
Loss of consortium
The process of recovery can be incredibly difficult' no matter how minor or severe the injuries. If you have been involved in an accident through no fault of your own' you may be entitled to hold the responsible party accountable for your losses.
Protecting Your Future in National City
As attorneys who specialize in personal injury law' the Jurewitz Law Group Injury & Accident Lawyers understands how devastating it can be to recover from an accident or cope with the loss of a family member. Please do not hesitate to contact us if you believe that you or someone you care about has suffered as a result of another's negligence or oversight in National City. We can help you determine the best course of action for your circumstances during a no-cost case evaluation. Call (888) 233-5020 or complete an online contact form today.