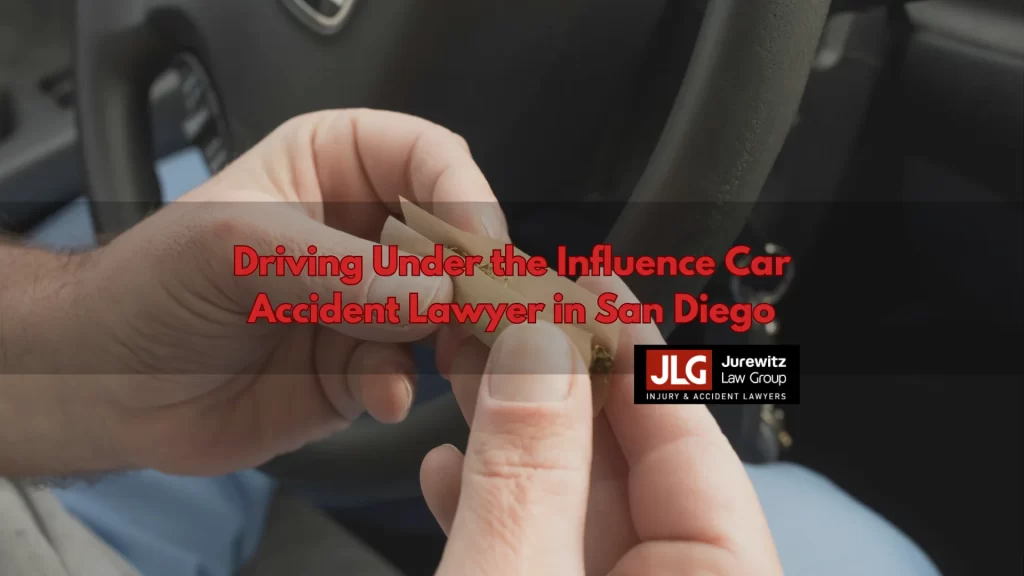 It is no secret that driving under the influence can cause serious and tragic accidents. DUI collisions are often particularly wild incidents that can cause immediate medical emergencies. The injuries that occur in DUI accidents can result in overwhelming medical expenses, lost wages, and temporary or permanent disability for crash victims. Some are not fortunate enough to escape these events with their lives.
Like the rest of southern California, San Diego is a high-density traffic area, a factor that increases the likelihood of drunk-driving accidents.
The experienced San Diego car accident attorneys at Jurewitz Law Group Injury & Accident Lawyers understand the grave nature of DUI accidents, as well as the pain, suffering, and financial stress they can cause. If you have suffered injuries in a DUI crash that wasn't your fault, or if a loved one has suffered a wrongful death because of a driver who was under the influence, we are here for you. Our legal team has the knowledge and skill to fight aggressively for full and fair compensation for the injustice you or your loved ones have suffered because of another party's recklessness.
Call us today at (619) 233-5020 for a free consultation.
Defining DUI in California
According to the driving under the influence (DUI) laws of California, operating a motor vehicle with any of the following blood alcohol concentration (BAC) percentages is against the law:
.08 percent or higher if the driver is 21 years old or older and they are operating a regular passenger vehicle
.04 percent or higher if the driver is operating a commercial vehicle
.01 percent or higher if the driver is under the age of 21
Are Drunk Drivers Always at Fault for DUI Injuries?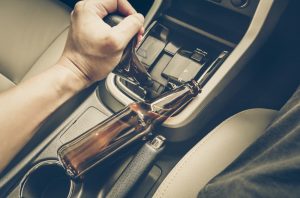 While it might seem as though a driver who is intoxicated would always be held liable for a drunk driving accident, this is not always the case in the state of California. In this state, the liability clause is as follows:
The offending party must have been driving an automobile.
The offending party must have committed an illegal act or failed to perform a legal duty while driving.
The illegal action or negligence must have directly resulted in a physical injury or property damage to another party.
An illegal or negligent act while driving can be any of the following:
Exceeding the speed limit
Failure to stop or yield
Failure to signal
Failure to wear a seatbelt
Consulting with an experienced DUI accident lawyer in San Diego will give you an accurate assessment of whether the drunk driver was liable for your injury.
California's comparative negligence laws mean that multiple parties may be at fault for an automobile accident. The number of responsible parties may affect your recovery of financial compensation. The DUI car accident lawyers at Jurewitz Law Group Injury & Accident Lawyers will assess your case to determine which party or parties are responsible for your injuries.
Compensation for DUI Accidents
Victims of DUI accidents may suffer from several types of injury, including:
Spinal cord injury (often resulting in paralysis)
Head injury (open-head or closed-head)
Neck injury
Whiplash
Internal bleeding
Internal organ damage
Lacerations
These injuries require swift medical attention and often a long recovery process that involves weeks, months, or days of treatment and physical therapy. If another party is found to be responsible for your DUI accident injuries, the skilled attorneys at Jurewitz Law Group Injury & Accident Lawyers will fight to recover financial compensation for the medical expenses your injuries and recovery incur.
These injuries often also lead to temporary or permanent disability for accident victims, meaning that they are unable to work. Losing wages from missed work can be incredibly stressful, even if it is only for a relatively brief period of time. Some injured parties are unable to work ever again. Such an outcome is devastating for the victim and their family. Compensation for your DUI accident injury will take these factors into account as well.
Furthermore, you may also be awarded compensation for the physical and psychological suffering you have endured as a result of your injuries. The legal team at Jurewitz Law Group Injury & Accident Lawyers is ready to fight for the maximum possible compensation in your case so you can work to get your life back in order after the accident.
What Should I Do After an Accident with a Drunk Driver?
If you are involved in a DUI accident, it is important for your recovery and for your claim that you take the following steps:
Remain calm.
Remove yourself and others from the path of danger, including other automobiles, fires, or destroyed property.
Check yourself for bodily injuries. The rush of adrenaline you experience after an accident may make you temporarily unable to feel pain, so visually looking for signs of harm is always a good idea.
Call 911. If anyone involved in the accident suffered injuries, including yourself, call emergency medical services. The police will create an accident report. Make sure you get a copy of that report, as it will become an important piece of evidence for your accident claim.
Get documentation. Exchange insurance and contact information with the parties involved in the collision. Take photos and/or videos of the accident scene.
Avoid giving statements about your accident or injuries to anybody without speaking to a lawyer first. Insurance agents may phone you for a "courtesy call," but they are often simply attempting to get you to admit fault for the accident. This can hurt your case. It is better to stay silent until you have legal assistance on your side.
Contact a San Diego personal injury firm as soon as possible.
We Are Here to Help
The skilled legal team at Jurewitz Law Group Injury & Accident Lawyers has the knowledge and experience necessary to fight for your best interests in your DUI accident claim. Our seasoned attorneys have helped clients in your situation across the San Diego area and beyond, and we are ready to fight on your behalf as well. We will serve you with integrity and compassion, and we will do everything in our power to help you get the full and fair compensation you deserve.
Call us today at (619) 233-5020 for your free consultation. Let us help you get your life back on track.