San Diego Lawyers for Loss of Enjoyment of Life from a Car Accident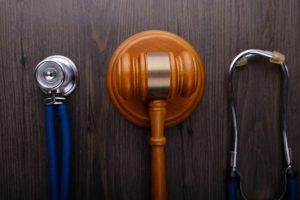 If you have been injured in an accident in San Diego that wasn't your fault and have suffered a loss of enjoyment of life as a result, you may be entitled to financial compensation. Accidents can cause severe physical and mental trauma, and the settlement process can be quite confusing and complex. Having trusted legal representation on your side is important, especially if you are trying to recover damages for the less tangible traumas that can come from an accident.
With over 65 years of combined experience, the San Diego car accident attorneys of Jurewitz Law Group Injury & Accident Lawyers specialize in recovering compensation for victims of accidents all over Southern California. Give us a call today at (619) 233-5020 to schedule a free initial consultation.
Why Choose Jurewitz Law Group Injury & Accident Lawyers?
As a firm that specializes in personal injury law, we work to advocate for the rights of victims. We have never worked on the other side, and do not plan to. We understand the tricks that insurance companies will try to play and promise aggressive representation to pursue the compensation you need: a fair settlement that holds those who injured you through their negligence accountable.
We are pleased to be a part of the Million-Dollar Advocates Forum, an exclusive designation only given to the most successful personal injury attorneys in each state. Many of our past clients agree that we consistently bring results – and we do so on a contingency fee basis, meaning that you do not have to worry about paying us unless we recover compensation for you.
How Can a Lawyer Help Me Get Compensation for My Loss of Enjoyment of Life?
A lawyer can often make the difference between walking away with compensation and walking away empty-handed. Their deep knowledge and understanding of the legal system and legal processes means that they have a familiarity with how insurance companies will try to bend these systems and processes to their advantage. Insurance companies do not have your best interests in mind, and they will often try to get you to waive your rights or get you to accept a lowball offer in the immediate wake of an accident
Your attorney from Jurewitz Law Group Injury & Accident Lawyers will advocate for your interests during the settlement process. To prove that you should receive compensation for a loss of enjoyment of life, we will use the facts of your case to argue that your suffering merits compensation. While compensation is most often thought of in regard to medical expenses, compensation can also be awarded for mental trauma. We understand what is necessary to get compensation for your trauma and will be your fierce advocate to the very end of your claim or lawsuit.
Defining and Proving Loss of Enjoyment of Life
What is "loss of enjoyment of life?" This legal term actually means that negative changes in a person's ability to participate in once pleasurable activities have made their life less enjoyable. For example, what if your injuries left you unable to do some of the hobbies you enjoy or even limit your ability to perform routine daily activities, such as taking out the trash? Simply put, the loss of enjoyment of life is the inability to do things you could do before the accident, particularly activities you enjoyed doing.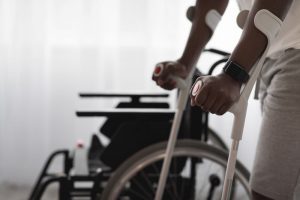 Loss of enjoyment of life can be linked to serious injuries you might have sustained in a car accident, such as:
Burns, especially those that cannot fully heal
Injuries resulting in loss of sight or hearing
Loss of range of motion
Spinal cord damage that disallows certain functionality
Brain and head injuries
Disfigurement that makes a person unwilling to engage in the same public activities they enjoyed before the injury
Proving that there is a loss in the quality of life usually involves testimony and an assessment of the victim's life circumstances. Your lawyer may call upon doctors, other experts, family, and friends to help the court understand how the injuries affected your ability to perform certain tasks and things that you enjoyed before the accident.
There are many factors that can help quantify the damages you may be eligible for due to a loss of your enjoyment of life. In California, this includes:
Age
Educational background and career
Place of residence (location)
The severity of injuries
Long-term ramifications of the injury (i.e., a long-term disability)
Specific activities you cannot enjoy because of the accident
While neither the factors above nor the types of injuries described are an exhaustive list, they provide an idea of the types of injuries and factors a lawyer might be able to use when arguing that you have suffered a loss of enjoyment in life. In other words, your Jurewitz Law Group Injury & Accident Lawyers attorney will need to make a clear connection between activities that you did daily before the accident, including and especially activities you enjoyed, the injuries you suffered in the accident, and the way those injuries prevent you from engaging in the same activities now.
Contact Jurewitz Law Group Injury & Accident Lawyers Today
Jurewitz Law Group Injury & Accident Lawyers are San Diego car accident specialists and we have the know-how to deliver results for clients. Our decades of combined experience working on a wide range of personal injury cases give us a thorough understanding of the mental anguish that a car accident can bring.
If your accident-related injuries keep you from engaging in certain activities or have resulted in mental trauma, we can help. Give the San Diego car accident attorneys of Jurewitz Law Group Injury & Accident Lawyers a call today at (619) 233-5020 to schedule your free consultation.