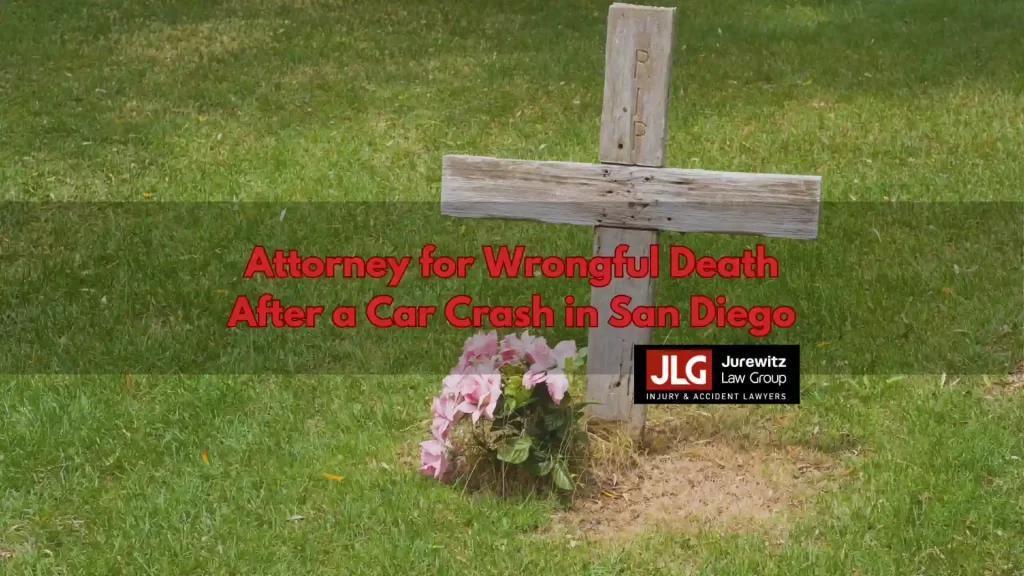 Car accidents leave those who were injured in them with challenges – physical pain, emotional suffering, and financial burden, to name just a few. But your world changes drastically when you lose a loved one in a motor vehicle accident that was caused by someone else.
At this devastating time, you need the compassionate, skilled San Diego car accident attorneys of Jurewitz Law Group Injury & Accident Lawyers to seek justice on your loved one's behalf, including full and fair compensation. While no amount of money can bring your loved one back, it can make the difficult days ahead a little easier. Call us at (619) 233-5020 today for your free consultation.
What Is Wrongful Death?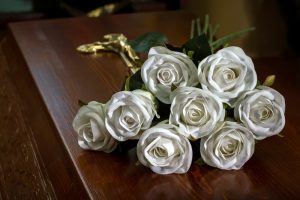 When someone dies because of the neglect or wrongful act of another person in California, their death qualifies as a "wrongful death." Someone else's careless, negligent, or even intentionally harmful actions may lead to wrongful death. Distracted, inattentive, drowsy, or inexperienced drivers or those who are driving recklessly at high speeds may be found liable in wrongful death suits that arise from a car crash.
There were 4,161 motor-vehicle deaths in California in 2021, a slight increase over 2020. While not all of these were wrongful deaths, motor vehicle accident deaths remain a grave concern across the United States. For example, one of the most common causes of death in motor vehicle accidents is people driving while under the influence of alcohol. In 2019, California reported the second-highest number of alcohol-related motor vehicle deaths in the U.S.
Who Could Be Held Responsible in a Wrongful Death Suit?
While each incident is unique, here are some examples of parties that could be held responsible in a wrongful death suit that arises from a fatal car crash:
The at-fault driver
The at-fault driver's employer, if the driver was on the job at the time of the accident
The vehicle's owner, even if that person was not driving the car at the time
The vehicle's manufacturer, if there was a defect that made the car unsafe to operate
A government entity, if there was a road defect resulting in dangerous conditions
Who May File a Wrongful Death Suit?
In California, numerous people may file a wrongful death suit, including the decedent's:
Spouse or domestic partner
Children
Grandchildren
Parents or legal guardian
The personal representative of the decedent's estate may bring the wrongful death lawsuit on behalf of the family members.
Proving Negligence
An essential component in a wrongful death claim is proving that someone else's negligence led to the death of your loved one. The experienced attorneys at Jurewitz Law Group Injury & Accident Lawyers will conduct a thorough investigation on your behalf. We will use the following tools to build the strongest possible case for you:
Police reports – These reports are vital, as they state the facts surrounding the accident and often can provide clues as to who was at fault.
Witness statements – It can be helpful when eyewitnesses are available to report first-hand what they saw and who they believe was at fault.
Photographic evidence – A photo can tell a detailed story. Photos of property damage, physical injury, or road hazards can all be useful in a wrongful death claim.
Surveillance videos, including dash cam footage – Video footage can show hazardous road conditions or when specific reckless behavior happened.
Medical records – This can include records of any medical treatment the deceased received before they passed. Conversely, the responsible party's medical records may also be considered if the accident was caused by that party's preexisting medical condition, such as epilepsy.
Types of Compensation Available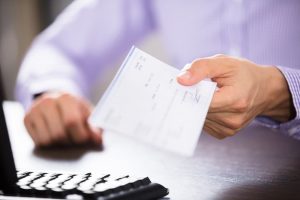 Each wrongful death case is unique, and several types of compensation may be available in your specific situation. These are the most common types of compensation awarded:
Funeral, burial, and/or cremation costs
Medical expenses incurred before the victim's death, including ambulance and hospital fees
Costs of medication and pain management before the victim passed
Loss of income and benefits
Loss of consortium
Lost prospect of inheritance
An estimated value of household services that the decedent would have provided to survivors
In limited situations, punitive damages from the defendant
In addition to monetary-based compensation, our attorneys can pursue awards for non-economic damages, such as loss of the decedent's:
Love and companionship
Care, protection, and moral support
Guidance
Because these cases are highly emotional, many clients prefer to settle wrongful death claims outside the court instead of going to trial. Defendants also prefer this route so they can avoid facing large trial awards from jurors who are sympathetic to grieving family members.
Unfortunately, insurance companies will attempt to pay as little compensation as possible. In fact, they are not required to calculate your damages accurately and may lead you to believe you are not entitled to any compensation at all. In fact, California does not have a universal cap on damages in a wrongful death lawsuit.
California's Comparative Fault Law
Another thing that can be confusing is California's comparative fault law. Under this law, defendants can argue that the decedent was partially at fault for the fatal accident, and therefore, the defendant is not liable for 100 percent of the damages. Even if their claims are true and your loved one contributed to the accident that caused their death, you still have the right to fight for fair compensation on behalf of your loved one. For instance, suppose it is determined that the decedent was 15 percent at fault for the accident and that the plaintiff's evidence proved there were $100,000 in losses due to the wrongful death. The court would direct the defendant to pay the plaintiff $850,000.
Hiring an Experienced Wrongful Death Attorney
Wrongful death cases are emotionally taxing on the victim's survivors. They can be complex, sometimes involving a third party. Additionally, the at-fault individual's insurance company likely won't want to pay any compensation, leading to even more frustration.
It is a complex task to properly assess the losses in a wrongful death case. You need an experienced, compassionate attorney who knows how to get you the maximum compensation possible.
Let our team of caring, knowledgeable California wrongful death attorneys take this burden out of your hands. California's statute of limitations restricts the timeframe in which you can file a wrongful death claim to two years. Get started today by calling Jurewitz Law Group Injury & Accident Lawyers at (619) 233-5020 for a free case evaluation.