What to Do If You Have Suffered a Concussion
A traumatic brain injury (TBI)' such as a concussion' can lead to significant hardship for a victim and family' whether the injury is mild or severe. After a concussion' you may experience painful or uncomfortable symptoms such as nausea and headaches' and may have even suffered permanent brain damage. Recovering from such a situation may require months or even years of medical and/or rehabilitative treatment' during which time you probably wouldn't be able to work. Without financial compensation' you will not be able to support yourself or your family during your recovery.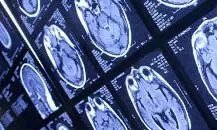 A concussion may be the most common type of brain injury' but that does not mean it does not have serious consequences.
At the San Diego personal injury law firm' Jurewitz Law Group Injury & Accident Lawyers' our brain injury attorneys understand how difficult it is to recover after a serious injury and are committed to helping you obtain the money you need to get the care and services you deserve. If your concussion was caused by the negligent or reckless actions of another' you have legal options. Call us today at (619) 233-5020 or (888) 233-5020 to find out more about those options and how you can get the financial security you so rightfully deserve.
Head Injuries Among Athletes
Sports are one of the top causes of traumatic brain injury in people ages 15 to 24' second only to motor vehicle crashes. In San Diego' the number of head injuries among youth is steadily increasing. Teens who play contact sports such as football' hockey' and boxing are more susceptible to repeated concussions.
Symptoms of head injuries include memory loss' declining abilities' depression' and moodiness. If left untreated' these can have deadly consequences. Multiple hits to the head can lead to a degenerative brain disease known as Chronic Traumatic Encephalopathy (CTE)' which can lead to suicide and dementia.
In February 2011' former Chicago Bears defensive back Dave Duerson took his own life after suffering from the condition. Family members say that he requested his brain be donated to the VA-BU-CLF Brain Bank to be studied' specifically to look at the issue of repeated concussions and their effect on the brain.
Solving the Crisis Among Youth
Because of high-profile cases like Duerson's and San Diego's own Junior Seau' there is new attention on concussions in youth sports. New programs are aimed at educating younger athletes about helmets and the danger of head-first hits and tackles. Helmets do not protect athletes from concussion' or movement of the brain inside the skull. These programs also educate players on how to recognize concussions' getting medical attention if the symptoms occur' and rules about when a student-athlete can return to play following a hit.
Do You Have a Valid Concussion Claim?
Knowing that you have the option to file a personal injury claim can be the most important piece of information you learn after a concussion' but how do you know you can be successful?
The underlying factor in all personal injury claims is negligence. If it can be proven that your injury and its consequences were directly caused by the negligent or reckless actions of another' then you may have a valid claim for compensation. Negligence has to do with a lack of concern or care for others. Common examples of negligence that could result in a brain injury accident include:
Fatigued driving;
Failure to yield the right-of-way;
Poor property maintenance;
Lack of supervision; and
Failure to take standard safety precautions.
The failure to take proper safety measures after conclusive information deemed them necessary has been a well-publicized issue involving sports-related concussions' the most prominent example being the mental condition of former NFL players who have suffered multiple concussions during their careers.
How You Should Prepare for Your Claim
The more information you have and the better prepared you are' the greater the chance for you to be successful in your claim for compensation. The following steps can help your attorney gather the appropriate evidence and present a strong case on your behalf:
Keep a record/timeline of any symptoms' such as headaches' nausea' vomiting' confusion' and mobility issues.
Maintain consistent medical records and bring them to any meeting with your attorney. If you can't prove that you received medical treatment' insurance companies and/or defendants may try to use that against you' claiming that it means your injuries aren't so bad.
Keep track of the income you've lost as a result of not working.
The more information you can provide your San Diego concussion lawyer about your condition and situation' the more information they have to work with when pursuing your claim.
Getting You Money You Are Entitled to After a Concussion in San Diego
If you have suffered a concussion as the result of another person's negligent or reckless actions' the San Diego brain injury attorneys at Jurewitz Law Group Injury & Accident Lawyers can help you hold the at-fault party responsible for the harm they've caused. To discuss your situation with one of our lawyers' contact us for a consultation today.
---
Additional Information
---