Help for Swimming Accident and Drowning Victims and Their Families
California' especially Southern California' has the perfect climate for swimming: relatively short and not-too-cold winters with long and warm to just-plain-hot spring' summer' and fall months. There is a lot more to having a swimming pool than just using it for fun and games in the summer' however. Swimming pool accidents can easily ruin summer fun if property owners are not careful.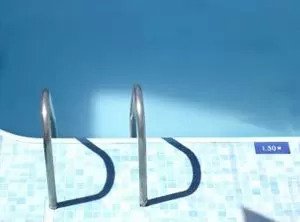 According to the Centers for Disease Control and Prevention (CDC)' approximately 10 people die as the result of unintentional drowning every day.
Swimming Pool Liability in San Diego
Drowning and near-drowning accidents are common occurrences during the summer months' oftentimes due to improper supervision or unsafe conditions of the pool or property. As such' a property owner is responsible for the supervision and safety of children and other visitors on his or her property and this includes the pool area. If a pool owner does not provide adequate supervision or does not adhere to safety requirements as provided under the California Swimming Pool Safety Act' then that owner may be held liable for the injuries or even drownings that result from his or her negligence under premises liability law.
Common Causes of Swimming Pool Accidents
Swimming pools are a big responsibility that owners must take seriously. Pools require regular maintenance and upkeep to ensure that they remain not only fun but safe. Pool owners and operators must regularly inspect their pool and property to make sure that everything is in good working condition. Neglecting even a seemingly minor issue or defect can result in life-altering, even fatal consequences.
Some of the most common causes of swimming pool accidents that result in injury include:
No fence or lack of barriers: Private pools with no fencing or barriers in place look like open invitations. Without barriers, children may wander into the pool area and can accidentally drown. Owners are responsible for limiting access to their pool and ensuring that those who should not have access to the pool stay out and stay safe.
Poor or improper pool maintenance: Pools require a delicate balance of chemicals to keep them clean and sanitary. Not enough chemicals and a pool can become a cesspool of bacteria and potentially disease. Add too much chlorine or pool chemicals and the water can cause chemical burns and inflammation. It is also up to the owner or operator to physically maintain the pool and patio area, keeping both free from debris, sharp cracks in the tile, and loose wooden planks. These issues can cause cuts, scrapes, and pose tripping hazards.
Unsafe drains: Pool drains can be extremely dangerous because of the immense amount of suction needed to filter and clean pools. There have been cases of children drowning because they become trapped by the powerful suction of a drain. The Virginia Graeme Baker Pool and Spa Safety Act is legislation that requires pools to have certain systems in place to reduce the risk of suction related accidents and fatalities. All public pools are required to adhere to these protocols or face penalties.
Lack of supervision: Staff members working at public pool facilities should have the proper staff-to-swimmer ratio. Failing to have enough supervisors on duty can result in swimmers drowning without ever being seen.
Improperly trained staff: Not only should there be adequate staffing levels, but that staff must be properly trained. Negligent hiring practices, improper screening, or failing to conduct background checks can result in staff members working a job that they are not qualified for. A lifeguard who can't properly swim or perform CPR could cost someone their life.
Incorrect signage: Public pools have a duty to inform people of the dangers posed by swimming at their facility. Signage must clearly inform people if there is a lifeguard on duty, what the lifeguard hours are, and whether it is safe to dive in certain areas of the pool. Pools should also clearly list their rules and regulations, such as no running allowed, pool hours of operation, or children under a certain age requiring adult supervision. In addition to this signage, pools must also display accurate information about the depth of the pool and who to contact in case of an emergency.
Drowning Statistics
More than one in five people who die in drowning accidents are children who are 14-years-old or younger. In fact' drowning is the second leading cause of death for children one to 14-years-old. These statistics don't even include the number of people who suffer brain damage and develop long-term disabilities because of near-drowning accidents. Some near-drowning victims even lose all basic functioning' leaving them in a vegetative state for the rest of their lives.
Holding Negligent San Diego Property Owners Accountable
If a swimming pool owner fails to supervise visitors swimming or playing around the pool' leaves toys or other fall hazards on the floor around the pool' leaves the back door open with young children in the house' or does not have at least one of the seven possible required safety features for California swimming pools' he or she may be held liable for any injuries or fatalities that occur on their property. If you or your child has suffered a fractured bone in a pool area slip and fall' a near drowning or other any serious injury in California as the result of swimming pool owner negligence' the dedicated San Diego premises liability attorneys at the Jurewitz Law Group Injury & Accident Lawyers can help you hold the responsible property owner liable for your losses.
Contact our San Diego personal injury lawyers today at (619) 233-5020 or (888) 233-5020 to learn more about your legal rights and options.