Serious Injuries as the Result of Inadequate Security
When you enter stores' businesses' offices' hotels' and restaurants' or go to a concert' festival' or sporting event' the property owners and management have an obligation to protect you from foreseeable injuries and crimes. Because you were invited onto their property' they have to take reasonable precautions so that you remain safe from harm. Unfortunately' many businesses and event organizers fail to protect their visitors from harm.
When property owners don't take proper security measures' their patrons may suffer stolen property' assaults' robberies' or worse. The question then turns to who is liable for those injuries or stolen property. To answer this question for your own situation' please consult with an experienced San Diego premises liability attorney by calling (619) 233-5020 or (888) 233-5020.
Why Do I Need a Lawyer?
If you have been injured in your workplace or home due to negligent security, you are likely suffering from great physical and emotional pain. Your home and place of work are the last places you expect to be a victim of an easily preventable attack. The relative ease with which these injuries could have been prevented is what can make them so frustrating.
Your landlord or the property owner at your workplace must be held accountable if their inability to provide adequate security leads to your injuries. Working with an attorney is the most effective way to ensure the negligent party that facilitated your injuries is brought to justice.
In the wake of your injuries, you may be navigating through physical and emotional turmoil. If this is the case, it is impossible to juggle your personal recovery while building a lawsuit. An attorney can handle all the logistics of your case so that you can focus on regaining normalcy in your life with your loved ones.
A strong legal advocate will gather evidence, handle all communication with defense attorneys and insurance adjusters, and give your case the greatest chance at a successful outcome. Those who choose to be represented by an attorney receive three and a half times more money in their settlement on average. Working with a legal team can ensure your case has the most favorable possible outcome.
Why Should I Choose Jurewitz Law Group Injury & Accident Lawyers?
At Jurewitz Law Group Injury & Accident Lawyers, our team puts the client's needs at the center of everything we do. Our client-focused approach has allowed us to secure successful verdicts and settlements for those who've hired us and has allowed those who've been hurt in San Diego get the compensation they need to rebuild and move on with their lives.
We offer a No Fee Guarantee® which means we will not charge anything unless we win your case. We aim to advocate for all who call San Diego home, that is why we offer a free case review when you call our office. Jurewitz Law Group Injury & Accident Lawyers is strictly in the business of fighting for the rights of our clients. If you or a loved one has been injured due to negligent or inadequate security, our team is here to help.
Jurewitz Law Group Injury & Accident Lawyers will never take a quick settlement from the insurance companies on your behalf. We know that insurance companies are more interested in profits than in caring for you. In one case alone, our client was offered $6 million to settle, and we turned the settlement down. In doing so, our team was then able to secure $19.1 million in compensation. We will work tirelessly to aggressively pursue full and fair compensation on your behalf.
Our diligence has been noted by the law community as our founding partner, Ross Jurewitz, has been selected as a Top 100 Trial Lawyer by the National Trial Lawyers. This is an exclusive accolade as only the top lawyers in each state are recognized by the National Trial Lawyers. Working with Jurewitz Law Group Injury & Accident Lawyers can give you peace of mind as you receive top-quality compassionate care, knowing that your case is being handled by the very best in San Diego law.
Property Owner's Duty of Care
California has strict laws that mandate safety standards that those who own, possess, or control a property must adhere to. These laws require that property owners and occupiers must maintain reasonable safety standards on their property. This includes exercising appropriate security measures to ensure tenants and occupants of their property are not put at risk of foreseeable injury. If they fail in doing so, they have not upheld their 'duty of care' and can be liable for the injuries that result from their negligence.
Under California law, property owners must be reasonable in:
Maintaining their property
Inspecting their property
Performing timely repairs to any hazards
Providing notice and warning of dangerous hazards to all who may enter the property
When these standards are not met, injured parties may be entitled to compensation. A key point your lawyer will need to prove is that the risk of your injuries was foreseeable.
For example, if there were a high number of assaults in your area, and your landlord did not employ a doorman or put some security measures in place, they may be held liable if you are assaulted, as that would be considered a foreseeable injury. Your attorney can gather crime statistics in the area of your injury to prove that your injury was foreseeable and could have been prevented if adequate security measures were in place.
If you have been injured in a similar way, an attorney can build a lawsuit to recover damages on the grounds of premises liability.
The Concept of Premises Liability
"Premises liability" is a legal term that means that the owner of the premises will be liable for certain crimes or torts (injuries) that occur on their property. If you are assaulted in a nightclub or bar' for example' the owner of that bar can be held liable for your injuries if they failed to take adequate security measures. The most common ways that an owner can be held liable for negligent security are:
Complete lack of security
Inadequate security measures
Lack of video cameras
Failing to comply with security laws
Failing to protect against known or foreseeable harm
Some examples of adequate security might include the following:
Installing closed-circuit TV cameras
Hiring security guards or "bouncers"
Not over-serving customers
Not letting intoxicated people into the establishment
Not letting known violent or disruptive people into the establishment
Not serving drinks in glass bottles or glasses
Providing adequate supervision of employees
Negligent Hiring
Sometimes an employer will hire someone who is unfit to do his job. Other times' they hire someone who has a negative track record' but fail to investigate that track record. In these cases' the injured victim may be able to hold the employer liable for his or her damages.
Negligent Supervision
If a property owner knows that their property could potentially be dangerous' that owner has a duty to supervise the property and ensure that no one gets harmed. For example' a public pool can be a very dangerous place' especially for young children. If that pool fails to hire enough lifeguards to supervise the pool properly' the pool owner could be held liable if anyone drowns.
Common Areas Where Accidents Occur Due to Inadequate Security
Certain areas and situations leave occupants and visitors of a property more susceptible to suffering an injury due to inadequate security. Inadequate security can leave individuals vulnerable to assault, battery, mugging, rape, and other egregious crimes. Too often, the criminals responsible for these actions are not brought to justice. When this happens, victims can still seek damages in a suit against the property owner if it can be proven that the property owner was negligent in providing adequate safety.
Property owners often carry insurance policies that can help pay your damages. Bringing a suit against these negligent proprietors is fair and in many cases the only available form of legal recourse available to victims when their assailants escape.
Some common areas where property owners have been known to be negligent in providing adequate security include:
ATMs
Banks
Parking lots
Hotels, motels etc
Apartments
Office buildings
Campus housing and dorms
Damages Resulting from Inadequate Security
Damages from inadequate security aren't limited to just medical bills. They may also include the following:
Permanent injury
Pain and suffering
Scarring and disfigurement
Emotional trauma and PTSD' especially after gun violence
Future medical expenses
Lost wages
And more
There are certain places where ample security is needed. Clubs' bars' and sporting event must have adequate security to protect their patrons from reasonably foreseeable criminal threats.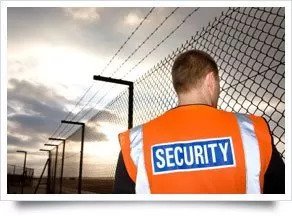 Businesses must provide reasonable security for criminal acts that they should expect in conducting their business. If you have been assaulted at a bar or concert' you might have a claim against the property owner.
Of course' not every incident can be treated equally. Sometimes' after a heinous act done by a third party' the property owner will not be held liable for your injuries. The best way to determine if you have a case is to consult a San Diego injury lawyer who has experience in negligent security matters.
Contact Our San Diego Negligent Security Attorneys Now
Jurewitz Law Group Injury & Accident Lawyers's legal team is experienced and would be happy to help you. In the past' we have represented many people who were victims of physical injuries stemming from negligent security' including a case involving the family of a child who was killed by a gang member due to negligent security at an apartment complex. If you or someone you know has been injured or lost property due to negligent security' please call our office at (619) 233-5020 or (888) 233-5020 for a free consultation.
Premises Liability Case Results
DISCLAIMER: Please be aware that the case results described above are not intended to be representative of usual results and not every result is typical or expected of every case. Every case is different and case values turn on small facts and differences. Please contact our office to discuss your case and the range of reasonable case values for your personal injury case.
TERMS: By viewing and reading the case values on this website' you are agreeing not to disseminate and distribute the case results described herein. The Jurewitz Law Group Injury & Accident Lawyers retains any and all rights with respect to the use and enforcement of copywright and trademark violations with respect to any use which violated state or federal law.