If you or a loved one has been injured in a car accident in Carlsbad, contact the attorneys at Jurewitz Law Group Injury & Accident Lawyers right away. With the help of one of our experienced car accident lawyers, you can hold the negligent party accountable for their actions and secure the full and fair compensation you deserve. You should never have to pay out of pocket for medical expenses and other losses if someone else was to blame for the crash, and we will be ready to ensure that you get every penny that you're owed.
At Jurewitz Law Group Injury & Accident Lawyers, we will take aggressive legal action against the person who caused you harm. We'll be ready to negotiate with their insurance company for a fair settlement, but if they refuse, our trial attorneys will not hesitate to file a lawsuit. We prepare every case as if it will go all the way to trial, and we'll be ready to stand up and fight for you when the time comes.
For a free case evaluation with a member of our team, contact us today at 619-349-1663. Don't hesitate–waiting too long could affect your chances of getting the money you need to rebuild your life and move on from the crash. Schedule your consultation with us today, and let us help you understand your rights and legal options.
Why You Need a Lawyer
While everyone would prefer to have everything work out for them financially after an accident, that is generally not what happens. Insurance agents will often try to diminish what you went through so they can get away with paying out less than what you're owed. This underhanded behavior makes recovering from an accident much more stressful than it needs to be. Being injured in a car accident is not only physically painful but also mentally and financially taxing.
You don't have to accept this. An experienced car accident lawyer can ease the stress of expensive medical bills, loss of property, and mental and emotional trauma sustained during the accident by being by your side every step of the way, offering advice, and taking on tasks that are difficult for someone who hasn't handled them before.
These tasks include: building a convincing case, collecting and analyzing crash evidence, interviewing witnesses, keeping track of court dates and deadlines, filing important paperwork, and lastly, negotiating with insurance agents and other lawyers. Trying to do all of this by yourself, without the help of a lawyer, is not only extremely stressful, but also could result in your claim being denied, or you might be forced to accept a low settlement offer that does not cover all of the expenses you'll incur.
Don't let someone else's recklessness impact your life forever. Contact an attorney to get help and the full compensation you need and deserve.
Why You Should Choose Us
When you choose Jurewitz Law Group Injury & Accident Lawyers to handle your case, you're placing your trust in a firm that has already helped hundreds of people in the Carlsbad area win their claims. We have a long history of success in court as well as a long list of satisfied former clients who will attest to our professionalism, attention to detail, and compassion.
We've been able to recover millions of dollars for people who were hurt by negligent drivers through aggressive negotiating and by treating each client's case with the gravity it deserves. These actions have made us a member of the Million Dollar Advocates Forum, a prestigious group of trial lawyers that make up less than 1% of all lawyers in the United States. Our dedication to professionalism has made us one of the best personal injury law firms in San Diego County and granted us the trust and respect of Carlsbad residents.
Attorney Ross Jurewitz founded Jurewitz Law Group Injury & Accident Lawyers with his wife, Lee, with the intention of combining the resources and talent of a large firm with the community-oriented mindset of a smaller firm. Since 2007, we've been doing just that. We take on all sorts of cases–many of which are car accidents–and strive for the highest monetary value we can get. We're not satisfied with unfairly low levels of compensation, and we're definitely not happy with the multi-million dollar companies that try to pass them off as the best you can get. You deserve better. Don't wait–call us today at Jurewitz Law Group Injury & Accident Lawyers with your questions.
Our main priority is taking care of our clients, and we want to create a strong, meaningful working relationship with you so that we can provide the best representation possible. We want to be able to get to the bottom of the case each time so that we can present a winning argument and do right by our clients. We will also always be transparent with our clients about the realities of their situation, such as being honest about the state of the claim and how best to move forward.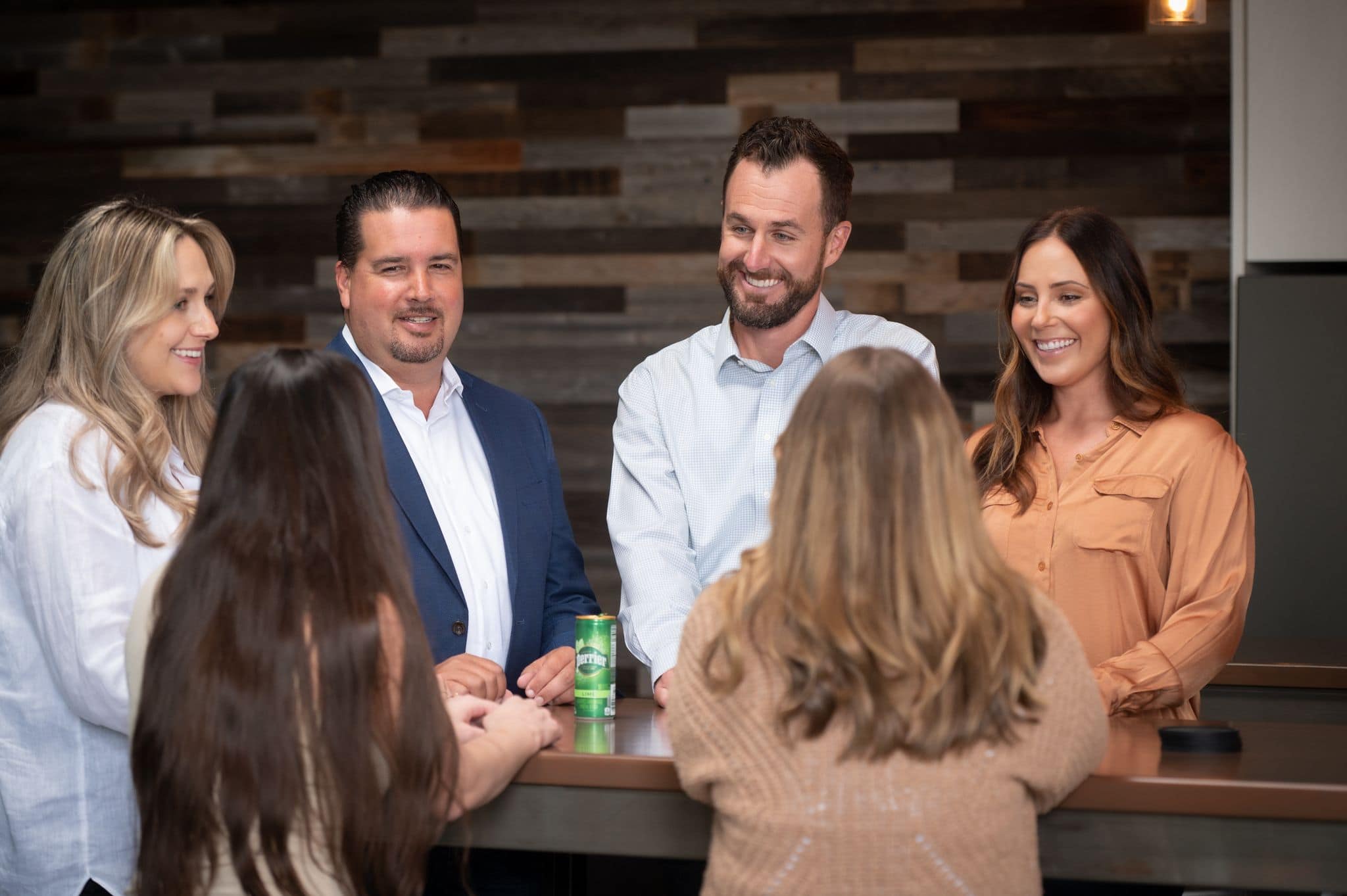 Cases We Handle
As the population grows, getting around Carlsbad and the surrounding area is becoming more dangerous. More people means more cars on the road, which means more accidents. As much as we'd all like to deny it, many people are guilty of being irresponsible drivers. Some examples of irresponsible driving that we see include:
Driving while under the influence of alcohol – Driving under the influence is illegal and extremely dangerous to other people on the road. In the state of California, someone with a blood alcohol level (BAC) of .08% or higher is assumed to be impaired and is prohibited from driving. While there are serious penalties for this behavior, including jail time, it's sometimes not enough to dissuade people from getting behind the wheel when they're drunk, causing injury and sometimes death to innocent people. Our firm protects people who have been hurt by drunk drivers from continuous hurt after the accident.
Driving while under the influence of drugs – Driving while high is just as bad as driving while intoxicated. Even prescription drugs, when misused, can lead to loss of perception and result in car accidents.
Distracted driving – Distracted driving is when a driver becomes preoccupied with an activity other than driving. Examples of distracted driving are: talking or texting on the phone, viewing or posting to social media, attending to children or other passengers, messing with audio settings, eating lunch, putting on makeup, and talking on the phone. Although people do these activities every day, all of them can be very dangerous when they take the driver's attention from the road. Looking away for even a few seconds can be enough to cause a fatal car crash.
Failure to follow traffic laws – Driving over or under the posted speed limit, ignoring red lights and stop signs, or down one-way streets are all examples of people simply not following traffic safety measures. This can lead to catastrophic or fatal injuries that can have a lasting impact on the lives of those involved.
Speeding – California is notorious for its slow commutes and frustrated drivers. It seems as if everyone is on a tight schedule, and no one wants to be caught in standstill traffic. For some drivers, the answer is speeding. Speeding gives drives the false sense that they are making up for lost time or that by going just a little faster, they can avoid the inevitable after-work traffic jam. Speeding is dangerous driving behavior, and it can cost drivers more than just a ticket. Speeding can result in serious, even fatal, accidents. In fact, the California Highway Patrol estimates that speed is the primary factor in at least 32 percent of all fatal and injury crashes across the state.
Aggressive driving – Aggressive driving is a term that refers to any form of deliberate, negative, and unsafe driving behavior. The most common aggressive driving behaviors include tailgating, unsafe lane changes, running red lights, cutting off other drivers, and blocking cars that are attempting to pass or change lanes. Aggressive driving tactics are becoming increasingly more common on California roads as more drivers experience frustration and sometimes even road rage. While we all may feel frustrated by traffic jams and slowdowns, aggressive driving is dangerous and puts people's safety at risk. Too often, the result of aggressive driving is a traumatic accident that severely impacts victims physically and financially.
Drowsy driving – New studies show that driving while drowsy can be just as dangerous as driving while drunk. Sleep deprivation impacts the human body in much the same way as alcohol. It can cause a decline in cognition, slow down your reflexes, and impair your vision and judgment. A drowsy driver can easily cause an accident by falling asleep at the wheel, making poor decisions, reacting too slowly to changing traffic patterns, and drifting in and out of their lane. Anyone can drive drowsy, but the people most prone to driving while fatigued include truck drivers, shift workers, people with undiagnosed sleep disorders, and business travelers. As with drunk driving, accidents with drowsy drivers tend to be catastrophic, even fatal.
Mechanical defects – Not all accidents are caused by the negligence of the other driver. Some accidents are the result of negligence on the part of a manufacturer. Mechanical or part-related defects can set in motion a chain reaction of events that can result in a serious accident. When a defect is responsible for causing a collision, the manufacture of the car or the defective part may be held liable for the resulting damages. The recall process for defective parts usually begins after serious accidents have already been reported, so in many circumstances, drivers may be unaware their car has a part on the brink of failure. Defective brakes, tire blowouts, and faulty airbags not only cause serious accidents, these defects can make the consequences of an accident even more severe.
Common injuries we see due to car accidents include whiplash, broken bones, bruising, lacerations, and head trauma. These injuries may even be caused by seemingly small accidents and can have far-reaching consequences, possibly leading to surgeries, treatments, or chronic pain years after the accident occurs.
Being injured by a negligent driver can turn your life upside down in an instant, and many accident victims struggle to pay bills and recover from their injuries in the aftermath. That's where our team will step in and make sure that you have the qualified, experienced representation that you need and deserve.
Determining Liability After a Carlsbad Car Accident
California is a fault state when it comes to liability in auto accidents. The driver who causes a crash is financially responsible for any resulting injuries and expenses. All vehicle owners and operators must carry car insurance with minimum coverage limits that pay for an injured party's costs.
If the driver who hit you was entirely to blame, then it becomes their insurance carrier's responsibility to pay you up to the limit of liability listed on the policy. However, if you're partially responsible for the crash, the maximum amount of compensation you're entitled to gets reduced by the percentage of fault you share.
California follows a pure comparative negligence law, which means injured individuals are allowed to pursue financial compensation based on their level of fault in an accident. For example, if your total losses are $100,000, but you're 20% to blame for the collision, you're only allowed to receive a maximum of $80,000 from the insurance company.
If you're planning on pursuing legal action after getting injured in an auto accident, you must start collecting evidence immediately. Some of the most important evidence you can obtain includes:
Police reports
Insurance policies
Photos of the crash site
Video surveillance
Your medical records
Vehicle repair bills
Witness statements
As long as you're able to prove negligence on the part of the other driver, you'll likely be able to pursue the full compensation amount available.
Damages Resulting from a Car Accident
When you're seeking financial compensation for the costs you incurred after a car crash, you can claim various compensatory damages. Damages are all losses resulting from an accident or injury. The damages available in an auto accident case include:
Medical expenses
Lost income
Repair or replacement of the vehicle
Rental car
Out of pocket expenses related to the accident
Pain and suffering
Emotional distress
Disfigurement or disability
Loss of affection or companionship
The compensation you receive depends on multiple factors that the insurance adjuster will review. If you become disabled because of the collision, you'll likely settle for higher than if you sustained a minor injury. The information adjusters generally look at when determining the compensation you deserve include:
The severity of the injury
Duration of treatment
Total costs resulting from the accident
Time spent away from work for treatment
If there's a permanent condition or disability because of the injury
If you believe the other driver's actions were reckless and irresponsible, you can file a lawsuit against them. It's possible to pursue an insurance claim with the at-fault party's liability insurance carrier while also suing them for additional damages. In a civil lawsuit, you can claim punitive damages.
Punitive damages are different than compensatory damages in that they don't compensate you for your total losses. Instead, they punish the individual for their behavior. In the state of California, the court must consider three factors when reviewing a punitive damage claim:
Reprehensibility of the negligent motorist's actions;
Amount of compensatory damages or physical harm suffered by the victim; and
Financial condition of the liable party.
Your attorney will work with you to explore multiple avenues of compensation to ensure that you receive the maximum financial reward for your car accident injuries.
Contact Us
If you've been hurt in an accident in Carlsbad, don't wait until it is too late to take decisive legal action against the responsible party. We never want to see people like you and families like yours struggle under the weight of accident costs that were not their fault. Our team is committed to fighting for your rights and ensuring that you recover the money you need to pay your medical bills, recoup lost wages, repair or replace your damaged vehicle, and move on with your life.
If you have questions about your rights, don't hesitate to ask. There are time limits associated with personal injury cases, so you should start the process of filing a claim as soon as possible to make sure you don't accidentally lose your chance of collecting compensation. Don't waste time with insurance companies that only care about their bottom line and not your health; get the financial help you deserve and contact the Jurewitz Law Group Injury & Accident Lawyers at 619-349-1663 today.