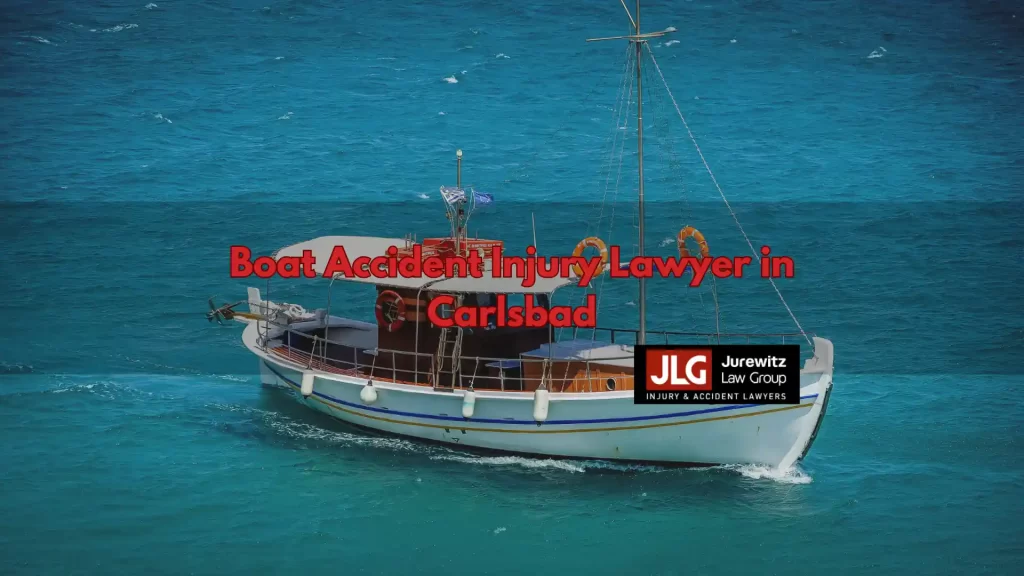 Victim of Boating and Watercraft Injuries? Contact Jurewitz Law Group Injury & Accident Lawyers
Carlsbad is affectionately known as "The Village by the Sea," and as such, the city is a popular destination for those seeking out boating activities in Southern California. Many kinds of vessels operate in waters around the greater Carlsbad area, and some recreational pastimes on boats or other ships occasionally involve serious accidents.
A boat accident or accident involving any other kind of vessel on the water immediately becomes a far more complicated personal injury claim than the traditional car accident or workplace mishap. Federal or state law jurisdiction needs to be determined, and it can also be challenging for victims to identify all the parties liable for their injuries.
If you or family member has suffered severe injuries in any boat accident in the Carlsbad area, consider retaining legal counsel as soon as possible. Jurewitz Law Group Injury & Accident Lawyers is fully equipped to take charge of maritime injury claims.
Our legal team has extensive experience handling the many technicalities of boat accident cases and will work tirelessly to ensure that you or your loved one achieves the best possible outcome. Call (619) 233-5020 or contact us online to schedule a free consultation.
Do I Need A Boat Accident Lawyer?
Boat accident victims may or may not have a good idea of who is responsible for their injuries. Liability can be challenging to determine depending on the facts and the applicable law, which emphasizes the need for an experienced attorney who can identify each liable party. T
his may include the boater who collided with you, the operator of the boat upon which you were a passenger, the boat manufacturer, the safety device manufacturer, or another entity that may have been involved.
A boat accident lawyer will be able to conduct an independent investigation into what happened on the water and analyze the circumstances from a legal liability perspective. You should contact an attorney promptly so this investigation can be conducted as soon as possible after the accident. This includes bringing in expert witnesses who can further evaluate the boat accident and testify on your behalf if or when necessary.
Another important reason to have a lawyer is for assistance in dealing with an insurance company. The negligent party's insurance company may contact you shortly after the boat accident in an attempt to settle the claim. Remember that an insurance company is never on your side regardless of however sincere an agent might seem.
You could very well be presented with a lump sum settlement offer before you have even had the chance to call an attorney. Keep in mind that the offer is probably well short of what you are entitled to.
Against that backdrop, an aggressive and skilled boat accident attorney can negotiate a full and fair settlement to your case or file a lawsuit when the insurer fails to make an acceptable offer.
Why Choose Jurewitz Law Group Injury & Accident Lawyers To Handle My Case?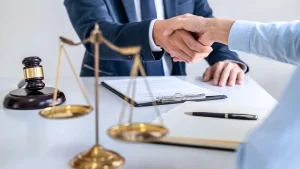 Jurewitz Law Group Injury & Accident Lawyers is a proud member of the Million Dollar Advocates Forum, to which fewer than one percent of lawyers in the United States are members. Firm co-founder and managing attorney Ross Jurewitz has nearly 20 years of legal experience.
Mr. Jurewitz was named a Super Lawyer by Southern California Super Lawyers in 2016, 2017, and 2018. The San Diego Business Journal named him Best of the Bar in 2015.
Our firm is committed to obtaining justice for boat action victims. Ross Jurewitz and our entire team won't let you be duped or intimidated by multi-million-dollar insurance companies that have no interest in your well-being. We provide legal representation on a contingency fee basis, so you do not need to worry about paying anything us unless you receive a monetary award. At Jurewitz Law Group Injury & Accident Lawyers, it is our job to make sure that responsible parties and the companies that insure them live up to their obligations.
Types of Boat Accident Cases We Handle
Carlsbad is an area of California served by several bodies of water. Frequent boating locations in this area include:
Pacific Ocean
Carlsbad State Beach
California Water Sports/Carlsbad Lagoon
San Diego Bay
Agua Hedionda Lagoon
Batiquitos Lagoon
Buena Vista Lagoon
Famosa Slough State Marine Conservation Area
Los Peñasquitos Lagoon
Mission Bay (San Diego)
San Diego Bay
San Dieguito Lagoon State Marine Conservation Area
San Elijo Lagoon
Tijuana River Estuary
Kumeyaay Lake
Carrizo Creek (Imperial County, California)
Chollas Creek
Coleman Creek (San Diego County)
Cottonwood Creek (Encinitas)
Cottonwood Creek (San Diego County)
Cristianitos Creek
Devil Canyon Creek
Eastwood Creek
Horno Creek
Juaquapin Creek
Los Coches Creek
Otay River
Rio Alamar
San Diego River
San Dieguito River
San Felipe Creek
San Luis Rey River
San Mateo Creek
San Vicente Creek
Sand Creek
Santa Margarita River
Sweetwater River
Tecate Creek
Tijuana River
Vallecito Creek
Vallecito Wash
Witch Creek
Accidents can also occur at reservoirs, such as artificial or enlarged lakes or ponds. Some of the reservoirs in the Carlsbad area include:
Lake Cuyamaca
El Capitan Reservoir
Lake Henshaw
Lake Hodges
Lake Jennings
Loveland Reservoir
Lower Otay Reservoir
Miramar Reservoir
Lake Murray (California)
Olivenhain Reservoir
San Vicente Reservoir
Sweetwater Reservoir
Upper Otay Reservoir
Actual types of boat accidents can vary depending on various factors. Some of the more common kinds of boat accidents include:
Barge accidents
Collisions with recreational vehicles
Cruise ship accidents
Waterskiing accidents
Scuba diving and snorkeling accidents
Towing accidents
Kayak accidents
Commercial boating accidents
Canoe accidents
Jet ski accidents
Boating DUI accidents
Flooding accidents
Waverunner accidents
Groundings
Parasailing accidents
Yacht accidents
Party boat accidents
Marina and dock Accidents
Fishing boat accidents
Common causes of boat crashes are frequently related to human error' and may include:
Driving at excessive speeds
Aggressive maneuvers
Operating or boarding a boat while under the influence of alcohol or drugs
Careless passenger behavior
Poor or restricted vision
Failing to have a lookout
Boat equipment failure or defect
Inattentive boat operation
Reckless boat operation
Inclement weather
Inexperienced boat operator
Mechanical failure
Possible boat accident injuries may include, but are not limited to:
Muscle strains
Fractures
Sprains
Spinal cord injuries
Traumatic brain injuries (TBIs)
Paralysis
Lacerations
Internal organ injuries
Burn injuries
Neck injuries
In a situation when a boating-accident-related tragic loss of life occurs, the family of the deceased person can often file a wrongful death lawsuit against the negligent party or parties.
Boat Accidents: How Often Do They Occur?
The California Division of Boating and Waterways reported that 588 boating accidents caused 266 injuries and 50 fatalities in 2016. The year with the highest totals for all three categories was 2007, with 804 boating accidents causing 482 injuries and 55 deaths, while 2012 was the year with the fewest accidents (473), 2015 had the fewest injuries (232), and 2013 had the fewest fatalities (38).
The $3,911,886 in property damage reported for 2016 was the highest total since the $5,794,000 in 2012. The year with the highest property damage total was 2007 with $10,643,800, while 2013 had the lowest at $2,407,635.
San Diego County had 50 accidents causing 14 injuries and three fatalities, causing $235,750 in property damage. San Diego County had the third-highest number of personal watercraft with 5,257 (behind only Los Angeles County with 13,308 and Orange County with 6,457) and had the second-highest number of vessels (including personal watercraft) with 51,185 (behind only Los Angeles County with 80,815).
The most common type of accident involved 209 collisions with vessels, followed by 83 grounding accidents, 82 flooding or swamping accidents, 66 sinkings, 58 capsizings, 57 collisions with fixed objects, and 51 falls overboard. Operator inattention was the most common accident cause (188), followed by operator inexperience (144), excessive speed (87), and machinery failure (62), although 98 cases were classified as unknown.
As it relates to Southern California, the California Division of Boating and Waterways reported that 322 boating accidents caused 116 injuries and 14 fatalities in Southern California in 2016. Of these accidents, 231 accidents, 58 injuries, and six deaths occurred on the Southern Coast, 61 accidents, 32 injuries, and six fatalities happened on the Southern Lake, three accidents, two injuries, and two deaths occurred on the Southern River, and 27 accidents, 24 injuries, and no fatalities occurred on the Colorado River.
In 2016, 87 Southern California accidents causing 40 injuries and four fatalities occurred in the Pacific Ocean, 41 accidents causing no injuries, and no deaths occurred in Newport Harbor, and 34 accidents causing eight injuries, and one fatality occurred in San Diego Bay.
In San Diego County, specifically, 35 accidents causing eight injuries and one fatality occurred in San Diego Bay, five accidents causing no injuries and one death occurred in Mission Bay, five accidents causing four injuries and one fatality occurred in the Pacific Ocean, two accidents causing two injuries and no fatalities occurred in Agua Hedionda Lagoon, two accidents causing no injuries and no deaths occurred in Oceanside Harbor, and one accident causing no injuries and no fatalities occurred in El Captain Reservoir.
According to United States Coast Guard statistics, 4,291 recreational boating accidents caused 2,629 injuries, 658 fatalities, and approximately $46 million in property damage in 2017.
The top five primary types of accidents were as follows: 1,145 collisions with recreational vessels causing 721 injuries and 49 fatalities, 470 collisions with fixed objects causing 327 injuries and 63 deaths, 435 flooding or swamping accidents causing 132 injuries and 76 deaths, 368 grounding accidents causing 224 injuries and 17 fatalities, and 306 falls overboard causing 126 injuries and 179 deaths.
Contact a Boat Accident Attorney in Carlsbad
Did you sustain or family member suffer severe injuries in on a personal watercraft, sailboat, or even a cruise ship in the Carlsbad area or elsewhere San Diego County? Swift and decisive action are necessary to hold the at-fault parties responsible for the harm they caused.
With our extensive experience handling the complexities of boat accident cases, the goal of the personal injury attorneys at Jurewitz Law Group Injury & Accident Lawyers is to get you the financial compensation you deserve and nothing less. Call (619) 233-5020 or contact us online to schedule a free consultation.
Additional Information