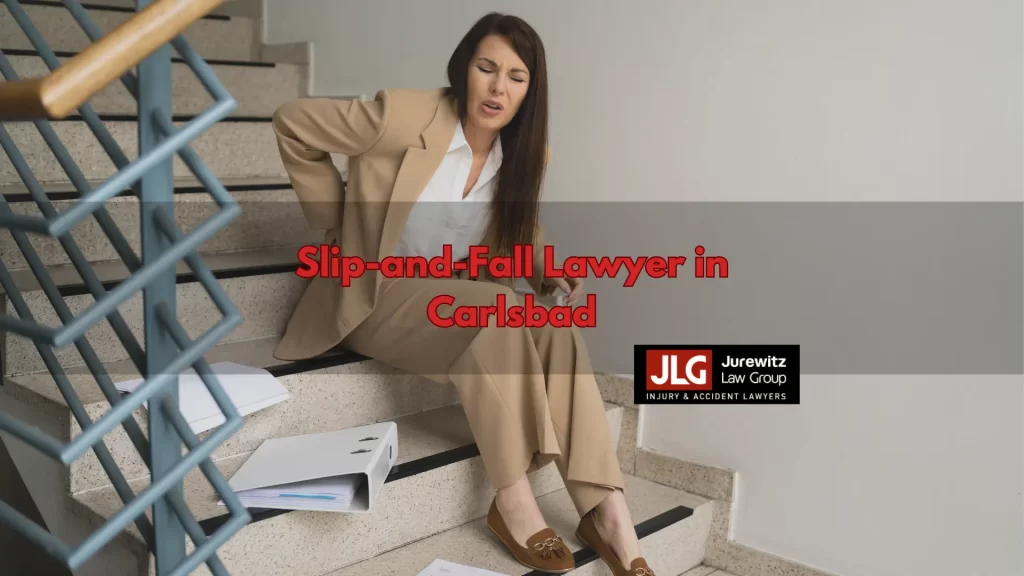 Falls constitute one of the leading causes of injuries in the United States, and such incidents do not always involve victims tumbling from significant heights. Instead, a considerable number of day-to-day injuries include slipping or tripping because of unsafe conditions in stores, office buildings, on sidewalks, in residences, or at other locations.
Slip-and-fall accidents are compensable injury claims, but recovering fair compensation for such injuries is rarely easy. Plus, slip-and-fall victims could be dealing with some possibly life-altering circumstances, including a need for continuing medical care and rehabilitation that perhaps prevents them from being able to return to work.
Did you or a family member suffer severe injuries in a slip-and-fall accident in the greater Carlsbad area? If so, it is essential to retain experienced legal counsel to recover every dollar of financial compensation to which you are entitled.
Contact the dedicated personal injury team at Jurewitz Law Group Injury & Accident Lawyers to learn about your legal rights and options. Call (855) 549-6817 or reach out to us online to set up a free consultation. If we agree to represent you, we promise to handle your claim free of charge until we have reached a settlement or judgment.
Do I Need A Slip-and-Fall Lawyer?
One of the first things that you need to understand about a Carlsbad slip-and-fall accident is that you are likely to be accused of being at fault for your accident. With their focus always on the bottom line, "Big Insurance" frequently uses this strategy to minimize or even deny liability for your injuries.
Once hired, an aggressive Carlsbad personal injury attorney will collect and then analyze the crucial evidence quickly while the facts and circumstances about what happened are still fresh.
It is always advisable to let an experienced attorney handle all negotiations with any insurance company. With that in mind, never provide any written or recorded statement to a claims adjuster. While these statements are often presented as being harmless opportunities for victims just to tell their story, they can be used against you, especially if taken out of context.
When you hire a slip-and-fall lawyer, they can handle all communications with insurers. Further, the attorney handles all of the complicated paperwork and technical legal procedures relating to your claim and your court case, if it gets that far, and will make sure all required documents get submitted on time.
All you have to do is concentrate on your health and well-being, while the attorney handles everything else. We even have a network of medical providers and caregivers who can treat you right now at no upfront cost, while we take care of your claim.
An insurance company might try and buy you off through a lump sum settlement, but understand the tremendous risk of accepting one of these offers. Most settlements consist of low-ball amounts that seldom account for various future needs. You will have to pay those expenses out of your pocket once your settlement funds become exhausted. Moreover,  a settlement will prohibit you from filing a civil claim against the responsible party for any additional money damages.
Why Choose Jurewitz Law Group Injury & Accident Lawyers To Handle My Case?
Jurewitz Law Group Injury & Accident Lawyers has a record of success in premises liability cases that includes a confidential six-figure settlement in a San Diego apartment negligent security case. We also obtained $337,500 in another San Diego apartment case, $250,000 for a slip-and-fall accident, and another $250,000 for a dangerous condition in a gym.
Firm co-founder and managing partner Ross Jurewitz has almost two decades of legal experience. He was named a Super Lawyer by Southern California Super Lawyers in 2016, 2017, and 2018, and the San Diego Business Journal named him Best of the Bar in 2015.
You will want to choose Jurewitz Law Group Injury & Accident Lawyers to handle your case because it will come at no risk to you. We represent all clients on a contingency fee basis, which means that you only pay when you get a financial award.
Types of Slip-and-Fall Cases We Handle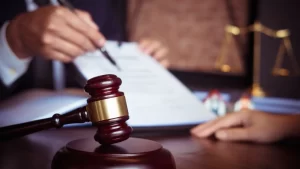 Slip-and-fall accidents are usually a form of "premises liability'" meaning the owner of the premises is ultimately responsible for keeping it safe. And slip-and-fall accidents most frequently result from some hazardous condition.
Property owners generally become liable for the injuries if or when it was their responsibility to either correct an unsafe situation or issue warnings about it, and they failed to do so.
Common causes of slip-and-fall accidents include:
Defects in pavement
Broken handrails
Cracked or uneven flooring
Inadequate lighting
Exposed cords (obstacles)
Dirty and/or trash covered floors
Stray electrical cords and wires
Wet, slippery flooring
Torn floor mats
Snow and ice
Unsafe or hazardous premise/property
Potholes, ice, curbs in parking lots
Medical attention is your priority after any slip-and-fall accident, even if you don't think you were seriously hurt. Remember that symptoms can be delayed. You also want to document that a healthcare professional evaluated you right after the accident.
If an accident occurs at a place of business, file a report with the manager or another supervisor on duty. Ask for a copy of this report.
When a slip-and-fall accident happens on private property, obtain the name and contact information for the property owner. Avoid getting into any disputes at the scene of your accident, and instead, let a lawyer handle your injury claim.
Frequently Asked Questions (FAQs) About Slip-and-Fall Accidents
When you are going through the process of finding a Carlsbad slip-and-fall lawyer to handle your claim, you probably have questions. It is essential to be selective about your lawyer to get the best possible result. Jurewitz Law Group Injury & Accident Lawyers stands ready to address your questions and concerns. Read over some of our frequently asked questions and call us or contact us online to schedule an appointment for a free case evaluation. Also, check out our client testimonials page.
What do you have to prove in a slip-and-fall claim?
A slip-and-fall lawsuit requires a victim to show the same four elements central to any negligence claim: the responsible party must have had a duty of care to the victim to ensure their property was safe and free from hazards, the responsible breached that duty of care by failing to keep the property safe and free from hazards, that breach of duty caused the victim's injuries, and those injuries resulted in damages.
In addition to eyewitnesses, photographic evidence is essential after a slip-and-fall accident; always try to take pictures of whatever caused your accident before the property owner can remedy the condition. Surveillance video can also be critical evidence. An attorney may be able to uncover additional evidence that supports a negligence claim.
How long do I have to file a lawsuit for a stairway accident in San Diego?
Under the California Code of Civil Procedure §335.1, a victim has a maximum of two years from the date of the accident to file a personal injury lawsuit in civil court. If an injury is not immediately apparent, state law allows one year from the date a victim discovers an injury.
Any slip-and-fall case involving a governmental entity could also be subject to additional restrictions, as some legal actions must be filed within one year, and some could be as short as six months. A significant exception to the personal injury statute of limitations relates to victims who are minors, in prison, insane, or if the responsible party such as the premises owner left the state.
The statute of limitations can be tolled (or delayed) in such cases until a victim is capable of filing a lawsuit. This means that a minor has two years to file from the date they turn 18 while an individual has two years to file after they are released from prison, regain their mental capacity, or when the at-fault party returned to California.
Never assume that an exception to the standard two-year deadline applies to your case. Get legal advice sooner rather than later. 
What damages could I be entitled to?
Damages can vary depending on numerous factors, namely the severity of a victim's injuries. While settlement negotiations could take several months before any agreement is ever reached, and while you are receiving medical care, settlements are the how most cases get resolved. This is because the insurance company is often unwilling to run up legal bills.
Even when a case is scheduled for trial, settlement negotiations continue. When a trial goes forward, and a victim can prove their case by a preponderance of the evidence, they could be awarded a combination of economic and noneconomic damages.
Economic damages are tangible losses a victim experienced, such as:
Lost income
Medical bills
Damage to personal property
Noneconomic damages are compensation for the harm that is less easily quantified, often including awards for:
Pain and suffering
Loss of enjoyment of life
While punitive damages (also known as exemplary damages or vindictive damages) are also possible in California, they are somewhat rare and especially so in slip-and-fall accident cases. Further, punitive damage claims must be proven in court by clear and convincing evidence, a higher standard than a preponderance of the evidence. A defendant's misconduct must also involve malice, oppression, or fraud.
Contact a Slip-and-Fall Attorney in Carlsbad Today
If you or a family member sustained serious injuries in a slip-and-fall accident in Carlsbad or another community in San Diego County that could have been prevented by a responsible premises owner, consider retaining legal counsel right away.
For nearly 15 years, Jurewitz Law Group Injury & Accident Lawyers has successfully represented injury victims and their families throughout Southern California. Our entire team will always go the extra mile for our clients. We can discuss legal options when you call us or contact us online to set up a free and confidential consultation. We also provide video consultations via Skype.