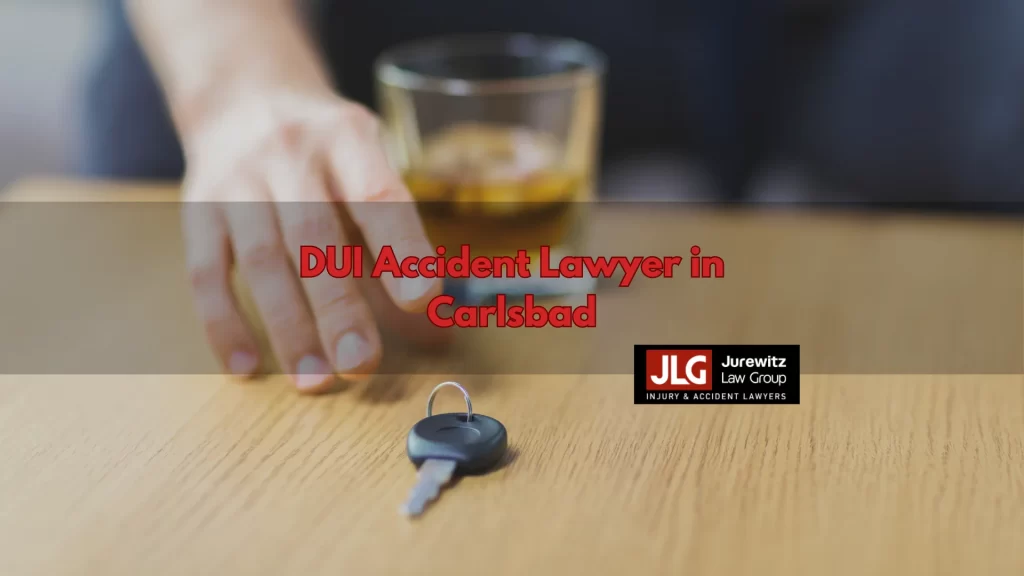 Despite the abundance and popularity of ride-sharing services, drunk driving continues to be a major cause of accidents in Carlsbad and Southern California. In the blink of an eye, a DUI accident can leave victims with devastating injuries.
If you or a loved one was injured due to an intoxicated driver, there is hope. Our caring legal team has fought on behalf of drunk driving victims and their families for years. While financial compensation can't reverse a traumatic accident, it can help you move on and focus on recovering from your injuries.
To learn more, contact the Jurewitz Law Group Injury & Accident Lawyers at 619-349-1663. Our DUI accident attorneys are ready to meet with you at a free consultation in Carlsbad.
California Drunk Driving and DUI Statistics
Driving is a necessity for most Southern Californians. Unfortunately, drivers are exposed to risks every time they hit the roads, even here in Carlsbad. A recent look at California's drunk driving statistics reveals:
The rate of intoxicated driving is much higher in Southern California compared to Northern California. A survey found that 4.1% of Northern California drivers stated they recently drove drunk, while 9.3% of Southern California drivers admitted the same.
Over 15% of drivers aged 18-24 admitted to driving while intoxicated.
When asked if they used a ride-sharing service or taxi after drinking, 36.4% of surveyed Southern California drivers responded with "Never," while 13.7% responded, "Rarely."
According to the CDC, there were over 11,000 drunk driving-related deaths in the US in 2020.
California's Office of Traffic Safety reports that in 2018, over 40% of all drivers killed in motor vehicle collisions tested positive for legal and/or illegal drugs (among those who were tested).
Recent Settlements for Victims of DUIs and Other Accidents 
Whether fighting on behalf of DUI victims or others injured on the road due to negligence, we are dedicated to securing the highest compensation possible. Examples of recent cases include:
$19.1 million recovered for a family whose loved ones died in a truck crash. Our client's family members, a mother and daughter, were commuting home on State Route 125 when a tractor-trailer suddenly swung into their lane and killed them. The insurance company initially offered $6 million and tried to argue that the accident was caused by a mechanical defect. Our law firm was able to prove that the accident occurred due to negligence on behalf of the trucker and the trucking company, resulting in a significantly higher settlement.
$200,000 recovered for a young Marine who was injured in Rancho Bernardo when another driver ran a red light. Although the majority of his medical bills were covered by the military, we were still able to secure a sizable settlement of $200,000.
$86'000 recovered for our client, who was five months pregnant at the time of her accident. While she was stopped at a red light, another driver (who had been drinking for several hours) slammed into the back of a car, which then hit the back of our client's vehicle. She sustained soft tissue damage as a result. After she received a very low offer from the drunk driver's insurance company, our law firm took the case and was able to secure a much higher amount.
$65,000 recovered for an individual who was harmed in a drunk driving accident in La Mesa.
Why Choose Our Carlsbad DUI Accident Attorneys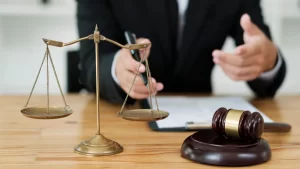 If you were injured due to a drunk or intoxicated driver, it's critical to hire an experienced attorney. It's common for drunk driving victims to face a long road to recovery, and even a lifetime of difficulties. We are prepared to fight on your behalf so you can rebuild your life in the wake of a serious accident.
When you choose the Jurewitz Law Group Injury & Accident Lawyers to handle your case, you can expect:
Trusted Legal Counsel: Insurance companies will protect their best interests at all costs, and it's not uncommon for them to provide low-ball offers. With our trusted legal team by your side, we won't let that happen. We will uphold your rights, find out who is liable for your injuries, and demand the highest compensation available.
A Track Record of Success: Whether your injuries are minor or severe, we'll work hard to secure the compensation you're entitled to. We've secured settlements that exceeded the insurance company's initial offer by hundreds of thousands.
No Upfront Fees: After a Carlsbad drunk driving accident, you're probably facing costly medical care, and you may have missed work. This is why we take cases on a contingency basis, meaning you don't have to pay a dime unless we recover money on your behalf.
Recovering Compensation After a Carlsbad DUI Accident
In California, there is not a set amount of compensation that DUI victims are entitled to. This all depends on:
The limits of the insurance policy
The extent of your injuries
The cost of ongoing medical care related to your injuries
Lost wages, or loss of future wages
Whether you're pursuing compensation through the insurance company out of court, or if you're demanding compensation by filing a lawsuit
It's important to be aware that most car insurance policies do not cover pain and suffering, or other non-economic harm. In order to maximize your potential compensation, you may have to file a personal injury lawsuit, instead of just trying to negotiate with the insurance company.
This is why it's essential to speak with an attorney as soon as possible. An attorney will navigate this process for you, and pursue all possible paths for securing the financial support you need.
Meet with a Drunk Driving Accident Attorney in Carlsbad
If you were injured due to a drunk or intoxicated driver, you shouldn't have to pay for costly medical care out of your own pocket. Under California state laws, you may be entitled to financial compensation, and our legal team can help.
For years, Jurewitz Law Group Injury & Accident Lawyers has provided trusted legal counsel to those who've been harmed due to negligence in an accident in Carlsbad. We understand the overwhelming challenges you and your family might be facing. With our help, you can focus on what's important: recovering from your injuries and being with those you love.
To schedule a free consultation, contact our Carlsbad DUI accident attorneys today at 619-349-1663.