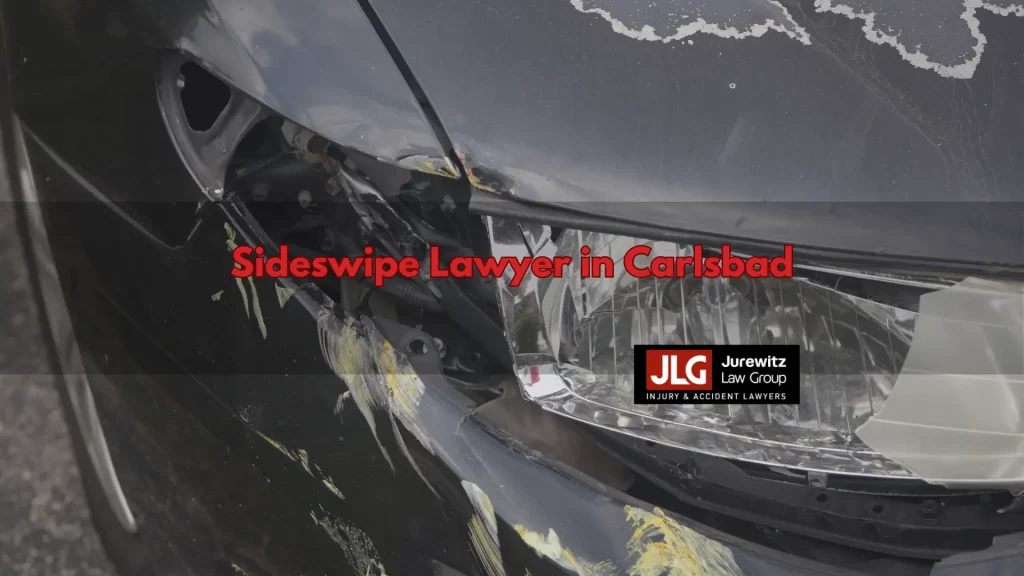 Hurt in a Sideswipe Car Accident?
If you have recently been injured or lost a loved one in a sideswipe auto accident' the Carlsbad personal injury lawyers at the Jurewitz Law Group Injury & Accident Lawyers can help you find the justice and compensation you deserve. Over the years' our legal team has seen the devastation that one moment of carelessness or one last text can cause out on the road' and that's why we have dedicated our careers to helping accident victims recover the money they need to rebuild and heal.
Contact the Jurewitz Law Group Injury & Accident Lawyers today for a free case evaluation at (760) 585-4640 and No Fee Guaranteed legal representation. We can help you understand your legal options and will get started on building a strong case on your behalf as soon as possible. But you must take the first step!
The Other Car Sideswiped Me – What Should I Do?
No matter how severe the crash' if you were involved in an accident' you were likely overwhelmed' confused' and in shock. You may have even lost consciousness' depending on the extent of your injuries' and the entire incident is a blur. Your primary concern should be your health and the health of others in your vehicle at the time of the incident. Unfortunately' the other driver does not want to bear responsibility for your medical bills' your own insurance provider is offering a meager sum for your damages' and you do not know when you will be able to return to work.
With the Jurewitz Law Group Injury & Accident Lawyers on your side' you can remain focused on your recovery while we go to work for you' gathering evidence and building a strong case in your favor.
Common Factors that Contribute to a Sideswipe Crash
According to the National Highway Traffic Safety Administration (NHTSA)' one of the most commonly cited reasons for sideswipe collisions is lane departure. When a car crosses into the path of another vehicle while both are traveling in the same direction' the other driver may try to swerve out of the way' possibly leaving the road or crossing into another vehicle's path. Factors that often lead to lane departure include:
Driving under the influence of drugs or alcohol
Fatigued driving
Texting while driving
Speeding
Failure to check rearview mirrors
Failure to use a signal when changing lanes
While it can be difficult to prove how a sideswipe accident occurred' especially if the other driver fled the scene' a dedicated legal team can help you pick up the pieces and face the challenges ahead with confidence.
Carlsbad Sideswipe Lawyers Protecting Your Best Interests
Do not wait to take action. Contact a Carlsbad car accident attorney the Jurewitz Law Group Injury & Accident Lawyers today to discuss your legal options during a free consultation. Call (760) 585-4640 or contact us online.