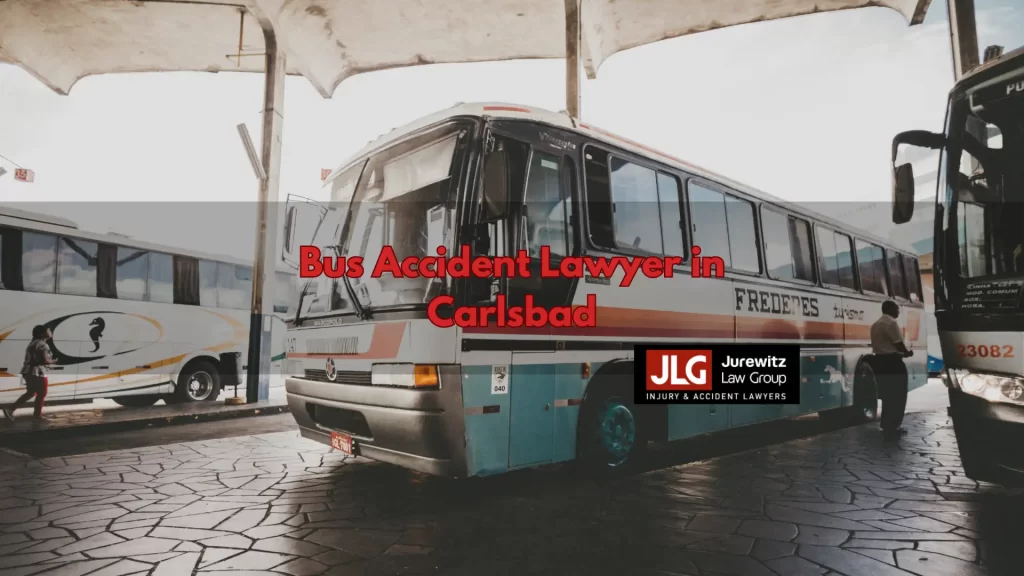 Compensation for Bus Crash Injuries
Traffic accidents' especially those involving large vehicles such as trucks and buses' are normally associated with the heavy traffic of big cities and interstates. Unfortunately' even smaller California communities like Carlsbad are plagued by these serious accidents. Because of their size and lack of maneuverability' buses can cause severe injuries' sometimes even fatalities' if they are not operated in a safe and responsible manner.
Fortunately' the state of California has some of the strictest regulations when it comes to personal injury cases. If you or a loved one has been injured on a trolley or bus that was the result of someone else's negligence' then you are entitled to be fully compensated for your losses.
Buses Pose a Major Risk
According to statistics from the Federal Motor Carrier Safety Administration:
From 2009 to 2015' the number of injury crashes involving large trucks or buses increased by 62%' to over 97'000.
From 2005 to 2015' intercity buses accounted for' on average' 13% of the fatal crashes' while school buses and transit buses accounted for 41% and 33%' respectively.
In 2015' the number of buses involved in fatal crashes increased from 236 to 261' an 11% increase. The bus involvement rate in fatal crashes increased by 9%.
The numbers clearly indicate that bus crashes and fatalities are on the rise' and at a faster rate than can be accounted for by the 1.4% increase of vehicle miles traveled (VMT) for buses in the past year. It's imperative for everyone to understand the dangers posed by buses and how to prevent accidents whenever possible.
How to Avoid Bus Accidents
When sharing the road with buses' whether you are in a metropolitan area or on a highway' you need to be aware of the bus's limitations. They are large' heavy vehicles' meaning they need more time than cars to slow down. Whether you are in front of or behind a bus' be sure to leave plenty of room between you and it.
Buses also have wide turning radiuses' and will need to swing out farther than cars when going around tight corners and narrow intersections. Buses' just like semi-trucks and other large vehicles' also have larger blind spots.
If a school bus is stopping to let off passengers' do not pass until it has turned off its stop sign.
Pedestrians also need to be extra careful around buses' as the drivers may have a difficult time seeing someone walking nearby. When taking your children to and from the bus stop' teach them to wait for the driver to acknowledge their presence before crossing in front of it. Leave at least ten feet between you and a bus when walking on a crosswalk or sidewalk.
What Are the Typical Causes of Bus Accidents?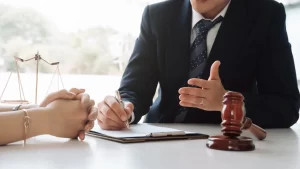 Bus accidents happen for any number of reasons' and no amount of precaution on our part can prevent them altogether. Many collisions are the fault of the driver. This may be due to driver fatigue' distraction' or intoxication. It may be the result of inadequate training. Or perhaps the driver was not exercising due caution and was operating the bus in a reckless manner.
Another cause of bus accidents is severe weather. San Diego storms with high winds and heavy rain can result in poor visibility and conditions' making accidents more likely. This is not necessarily the fault of the driver' but buses should not be operating in unsafe conditions.
Other possible causes include a driver being unable to see a vehicle or pedestrian in the bus's blind spot' a malfunctioning or defective bus' or negligence on the part of the company in charge of operating or maintaining the bus.
You Are Entitled to Seek Justice
If you or a loved one has been injured in a bus accident' you are entitled to be fully compensated. Don't rely on an insurance company to look out for your best interests. You need an experienced Carlsbad auto accident attorney who can advocate on your behalf.
The attorneys at Jurewitz Law Group Injury & Accident Lawyers have the resources to take on large insurance companies and reluctant corporations and secure the financial security our clients deserve. Contact one of our knowledgeable representatives at (888) 233-5020 to schedule a free consultation.
Additional Information