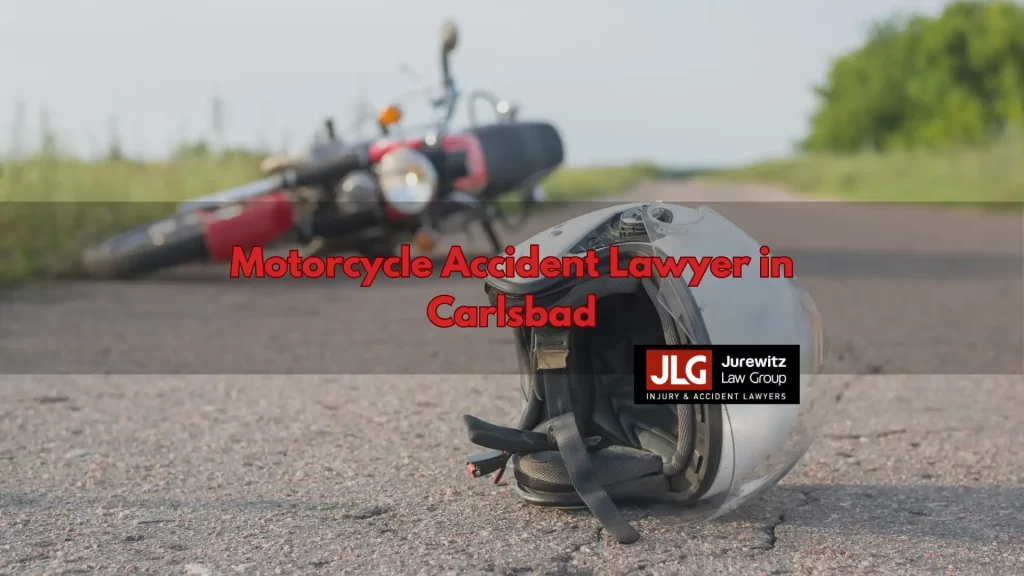 Need Help After a Motorcycle Accident?
At the Jurewitz Carlsbad personal injury law firm' we receive many clients who have sustained significant injuries and other damages in a motorcycle accident. Unfortunately' motorcycle collisions – many of them serious – occur frequently in North County' especially on Interstate 5 and State Route 78. In more cases than not' the accident is caused by a negligent motorist who fails to exercise proper caution on the road.
If you have suffered considerable losses in a Carlsbad motorcycle crash caused by another party' you should consult with one of our dedicated legal representatives today. You may be entitled to compensation for medical bills and more.
Call us today at (760) 585-4640 to schedule an appointment. We can have our meeting face-to-face' on the phone' or online via Skype – whatever is convenient for you. We can even come to your home.
Should I File a Claim or Pursue a Lawsuit against the Liable Party?
First and foremost' you should never accept any settlement deal proposed to you by the insurance company without first consulting with a reliable attorney. Insurance companies generally prioritize profits above all else' and will try to pay out as little money to you as possible. However' this does not necessarily mean settlement is never an option. With professional legal assistance' you may reach a full and fair settlement deal with the insurance company' making a lawsuit unnecessary.
If negotiations fail and a settlement is not reached' you may have no other choice but to file a lawsuit. Retain the services of an attorney with a proven track record to ensure that you have the best possible chance at an optimal case outcome. Depending on the strength of your claim' the court may award you compensation for damages' including medical expenses' property damages' lost wages and loss of earning capacity' pain and suffering' loss of companionship' and similar damages.
How Long Do I Have to File a Motorcycle Accident Lawsuit in California?
Depending on the circumstances surrounding your collision' you may have as much as two years or as little as six months to file your lawsuit. It is highly advised that you consult with a Carlsbad auto accident attorney and get started on your suit as soon as possible. If you wait until the statute of limitations expires' you will be completely barred from filing a claim or a lawsuit. Additionally' the longer you wait' the weaker your case may become' since vital evidence may fade with time and potential witnesses can withdraw their testimonies.
Why a Carlsbad Motorcycle Accident Attorney at the Jurewitz?
If you decide to hire Jurewitz Law Group Injury & Accident Lawyers as your legal representatives' we will make sure to meet your goals and keep you updated on the status of your case every step of the way. We will also fully commit our resources and attention to your case in order to reach a favorable conclusion. To learn more about what our firm can do for you' contact our Carlsbad office today.