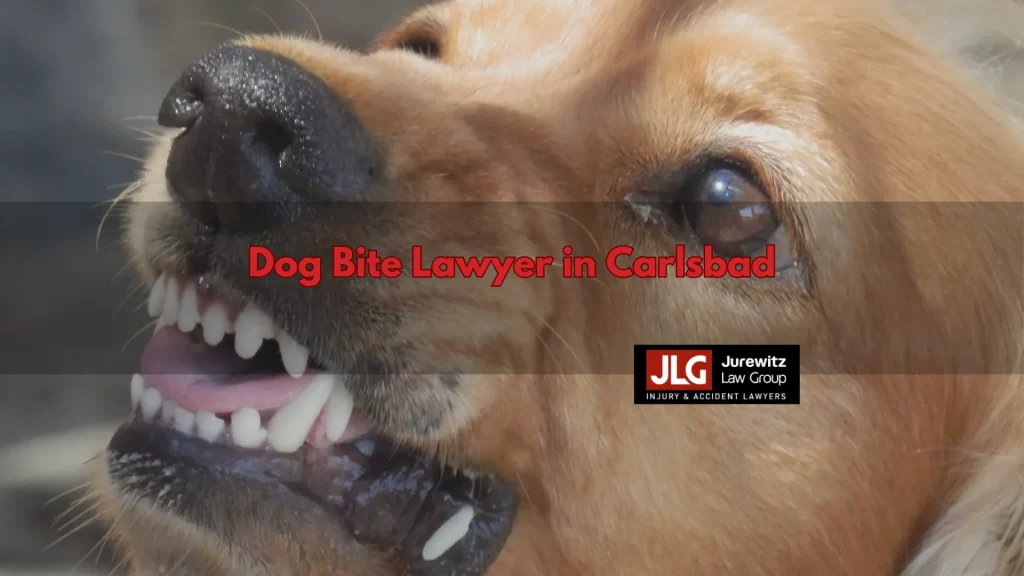 Bitten by a Dog? Call Jurewitz Law Group Injury & Accident Lawyers
Dogs are loving companions and welcome members of the community. Unfortunately, they can, at times, abruptly turn violent, thereby putting you and your family at risk for serious injuries and physical and emotional scars that can last a lifetime. When this happens, know that you have the right to seek full and fair compensation from the dog's owner. Our Carlsbad personal injury lawyers will be ready to help you understand your rights and legal options. We are aware that many dog owners are friends, family, or neighbors, and taking legal action to recover compensation might not be a situation you've considered. It's important to know, however, that most homeowner's insurance policies provide coverage for dog bites, and the dog's owner will usually not be forced to pay directly out of their own pocket for the compensation you're owed.
When it comes to dog bites in California' even the picturesque community of Carlsbad is no stranger to trouble. NBC 7 recently highlighted San Diego's growing problem and provided stats for the surrounding counties with the most dog bites. According to the San Diego County Animal Services' between July of 2012 and 2013' the city of Carlsbad had roughly 109 reported dog bites. These are troubling numbers.
Negligent dog owners' who allow their out of control pets to run loose along Carlsbad beaches' boardwalks' and neighborhoods' are everyone's problem – not just the victim's or the police. If you've encountered a similar situation' in which your life or the lives of your loved ones have come under threat due to the careless actions of a pet owner' contact the experienced Carlsbad injury attorneys at the Jurewitz Law Group Injury & Accident Lawyers. Our team can help determine what legal recourse you may have as well as what kind of compensation you may be entitled to receive. Call our office today at (760) 585-4640 for a free and confidential consultation.
Do I Need A Dog Bite Lawyer?
Some people in Carlsbad and elsewhere assume that dog bites are not lucrative enough cases to interest personal injury attorneys. Dog bites, however, represent one of the most common kinds of claims for lawyers to handle. In addition to the initial physical injuries, dog bites can also cause complications, including infections that require ongoing treatment. Children are particularly at risk for dog attacks.
A bite can result in multiple surgeries, including plastic surgery, skin grafts, lengthy hospitalization, expensive medication to treat infections, years of physical therapy, counseling for post-traumatic stress disorder (PTSD), financial losses from taking time off of work to recover, and other significant damages.
Many victims need help in accessing compensation from insurance companies or the dog owners themselves. The at-fault dog owner may be covered through their homeowner's insurance policy, if they have one. Some insurance companies or owners, however, may refuse to compensate victims for dog bite injuries entirely.
A dog bite attorney is going to be completely dedicated to helping advance your best interests. In so doing, they will be able to negotiate a far more just settlement to your case than you might be able to attain on your own. If a satisfactory settlement proves to be impossible, the lawyer can file a lawsuit to take your case to trial.
Why Choose Jurewitz Law Group Injury & Accident Lawyers To Handle My Dog Bite Case?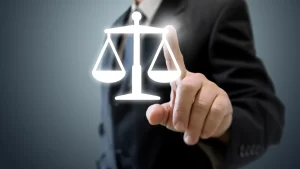 The experienced dog bite attorneys at Jurewitz Law Group Injury & Accident Lawyers can promptly investigate what happened when you were bitten by an aggressive or unrestrained dog and identify the potentially liable parties who are obligated to pay money damages for your ordeal. We will then seek the maximum compensation possible for you and your family.
Firm co-founder and managing partner Ross Jurewitz was named a Super Lawyer by Southern California Super Lawyers in 2016, 2017, and 2018, and the San Diego Business Journal named him Best of the Bar in 2015. He was also named one of the Top 3 Personal Injury Lawyers in San Diego by Threebestrated.com.
Jurewitz Law Group Injury & Accident Lawyers should also be your choice for legal representation because we handle dog bites cases on a contingency fee basis. In other words, you only pay us when you receive a financial award.
Types of Dog Bite Cases We Handle
No one type of dog is particularly more likely to bite people than other canines. Dog bites result from many different circumstances or factors. The nonprofit organization and public education website DogsBite.org reported that fatal dog attacks on humans from January 2005 to March 2018 involved the following breeds:
Pit Bull — 284 (65.6 percent)
Rottweiler — 45 (10.4 percent)
German Shepherd — 20 (4.6 percent)
Mixed-Breed — 17 (3.9 percent)
American Bulldog — 15 (3.5 percent)
Mastiff/Bullmastiff — 14 (3.2 percent)
Husky — 13 (3.0 percent)
Labrador Retriever — 9 (2.1 percent)
Boxer — 7 (1.6 percent)
Doberman Pinscher — 6 (1.4 percent)
Malamutes, golden retrievers, and heelers were each responsible for four deaths (0.9 percent), Cane Corsos, Chow Chows, and wolf hybrids were each responsible for three deaths (0.7 percent), and Presa Canarios, Akitas, Australian shepherds, and Belgian Malinois each accounted for two deaths (0.5 percent). Another 20 dog breeds each inflicted one death.
Dog bite injuries could include:
Amputation
Disfigurement
Nerve damage
Facial injuries
Eye injuries
Neck injuries
Fractures
Puncture wounds
Stress and emotional trauma
Dog bites may also result in methicillin-resistant staphylococcus aureus (MRSA), tetanus, capnocytophaga bacteria, pasteurella, or rabies.
The Cost
In a recent report' the LA Times dubbed California as "Dog Bite Capital of the United States'" with insurance companies receiving over 1'900 dog bite claims in 2013. That is the most in the entire country' topping well over $64 million in damages. By contrast' New York came in with a little over half of that with 965 bite reports. Then consider the fact that in 2012' 75 percent of all California dog-bite fatalities originated in San Diego County alone. Those are some staggering figures – but it fails to tell the whole story.
As any victim of a dog attack can attest' the price goes well beyond the physical and financial damages inflicted. Depending on the severity of the injury' those who survive a dog mauling are often left with debilitating fear and deep emotional wounds. Recovery can take months or years and lead to a permanent phobia of canines' no matter what their size. For those who have experienced the sudden death of a loved one' stemming from injuries sustained in a dog attack' the trauma may be all but permanent.
But there are options. If you or a loved one have been bitten by a dog in Carlsbad' no matter how big the animal or how severe the injury' you may be entitled to suitable compensation. The Jurewitz Law Group Injury & Accident Lawyers has helped many clients recover from a dog attack and return to their lives in full. Let us give you the support you deserve.
What Should I Do if I Have Been Bitten?
There are a number of rules and regulations regarding dogs in the city of Carlsbad. Under San Diego County Code (SDCC) Section 62.615 any person who has been bitten by a dog or is the owner of a dog that has attacked someone' by law must report the incident to the Department of Animal Services immediately; this is regardless of breed' size or demeanor. Additionally' anyone who has suffered a dog bite' regardless of severity' should seek out emergency medical care immediately. Due to the various pathogens and diseases present in dog bites' time can be of the essence. Finally' you should speak with a verified dog bite attorney in the city of Carlsbad to discuss your legal options.
At the Jurewitz Law Group Injury & Accident Lawyers' we're committed to defending the rights of dog bite victims and holding those responsible to the highest letter of the law. While proving fault in a dog attack hosts a range of challenges and requires strong aggravating evidence' you can be sure that we will work tirelessly to make sure these demands are met. From obtaining eyewitness statements to securing hospital and police reports' we'll be there every step of the way to ensure you receive the maximum amount of compensation for your pain. Contact us today at (760) 585-4640 for more information about your rights and legal representation.
Check out answers to some of the most frequently asked dog bite claim questions.
Additional Information