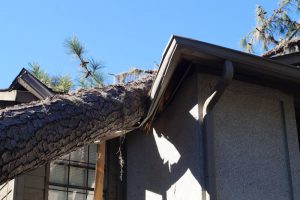 You were involved in a car accident someone else caused, but thankfully you were not hurt. Your vehicle, however, sustained major damage, and you have the right to obtain compensation for your losses.
Cases Involving Only Property Damage
The State of California requires all drivers to carry auto insurance, and they have set the following minimum requirements:
You must submit a collision report to the DMV within ten days of the accident if there were injuries or death or the amount of property damage exceeded $1,000. You can also have your license suspended for not reporting an accident under these requirements.
The National Highway Traffic and Safety Administration states that more than 3,600 accidents occurred in California in 2019. Of those, virtually all involved some level of property damage. Claims involving property damage are treated differently than claims involving injury. An experienced attorney can help you understand your options.
What Is Covered?
Although you were not hurt in the accident, your vehicle was severely damaged or was a total loss. You have the right to obtain compensation from the insurance company for the following:
You can also include personal items inside your vehicle that were damaged or destroyed in the wreck in your claim. These items could include:
Phones, tablets, and computers
Jewelry and watches
Clothing, eyeglasses, etc.
You may also be able to claim compensation for certain food items that were damaged or ruined as a result of the crash, along with other qualified items.
Going to Court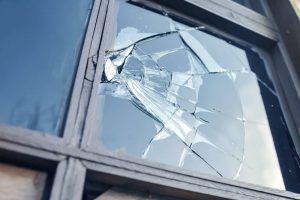 While most property damage claims are settled outside of court, you have the right to seek compensation for your losses in court under certain circumstances. The vast majority of property damage lawsuits take place in small claims court, and California allows you to sue for up to $10,000 in damages.
Going through small claims court is typically less expensive than a civil trial, and you will likely receive a ruling a lot quicker. However, you should understand that you are not allowed to be represented by an attorney if you take your case to small claims court. Additionally, you won't be able to appeal the ruling.
If you want to sue for more than $10,000, you will have to pursue the matter in regular civil court, and you will most certainly need an attorney for assistance throughout the process.
You must also file your suit within the period set forth by California's statute of limitations for civil actions. You have three years to file a lawsuit against the at-fault party for your property damage.
Along with damage to your car, you can also file suit to obtain compensation for damage to your home or property caused by negligence or wrongdoing, and you can also sue a mechanic who damaged your car when you took it in for service or repairs.
Regardless of the method you use to obtain compensation for property damage, you will have to gather and provide evidence of the damage to your property, and you will need to try to negotiate with the party who caused the damage to see if they will cover your losses. One formal way to do this is by sending a demand letter requesting restitution for the financial and property losses the other party caused. Should negotiations fail, going to court may be your only option.
Contact Us
While you have every right to obtain compensation for property damage, you must fully understand all of your options as well as the most effective methods for getting full and fair compensation.
If you sustained only property damage in the accident, your best bet is to work through the insurance company to get the compensation you need to repair your vehicle. However, if you were injured, you can contact the San Diego personal injury lawyers at Jurewitz Law Group Injury & Accident Lawyers. We will talk with you and help you decide on the best course of action, and if we take on your case, we will advocate strongly on your behalf before the insurance company or the court to help you recover the maximum amount of compensation you deserve. Call us at (619) 233-5020 to request a free consultation.