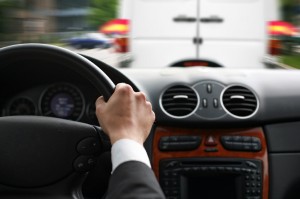 If you watch commercials, you may be under the impression that auto insurance companies automatically serve to provide you with the largest settlement possible if you are ever hurt in a crash. In reality, insurance companies train their adjusters to deny claims and offer quick and inadequate settlements to protect their bottom line. If you have been hurt in a Carlsbad car accident, you will have to be careful when dealing with your insurance adjuster. Any mistakes you make during the negotiation process can prove costly.
Here are five tips to help you deal with an insurance adjuster after suffering an injury in a Carlsbad car accident:
Do not jump at the first offer. The first settlement offer is often inadequate. Once you accept an offer, your claim is closed and you will not have an opportunity to pursue additional compensation. If the first offer seems low – and it probably is – reject it and consult with an attorney.
Ask for justification. You can ask the adjuster to provide you with specific reasons why your claim is worth so little. It may be in your best interest to request in writing why the offer is low and then wait to see if the adjuster adjusts the offer.
Have a settlement in mind. When creating a demand letter, you should know what your claim is worth. Have in mind a minimum settlement that you will accept and keep that number to yourself.
Remember, your suffering matters. During the negotiations, emphasize your emotional points. The adjuster is probably aware of your medical bills and lost wages, but he or she may not know of the emotional points that support your claim.
Put the settlement in writing. Once you and the adjuster reach an agreement, confirm the agreement in a letter to the adjuster. Write a short letter stating the amount you agreed on, what injuries and damages are covered, and the date on which you expect to receive payment.
Dealing with an adjuster can prove challenging and stressful. Remember, you have the right to seek out legal guidance and a San Diego personal injury attorney can deal with your insurance provider on your behalf.