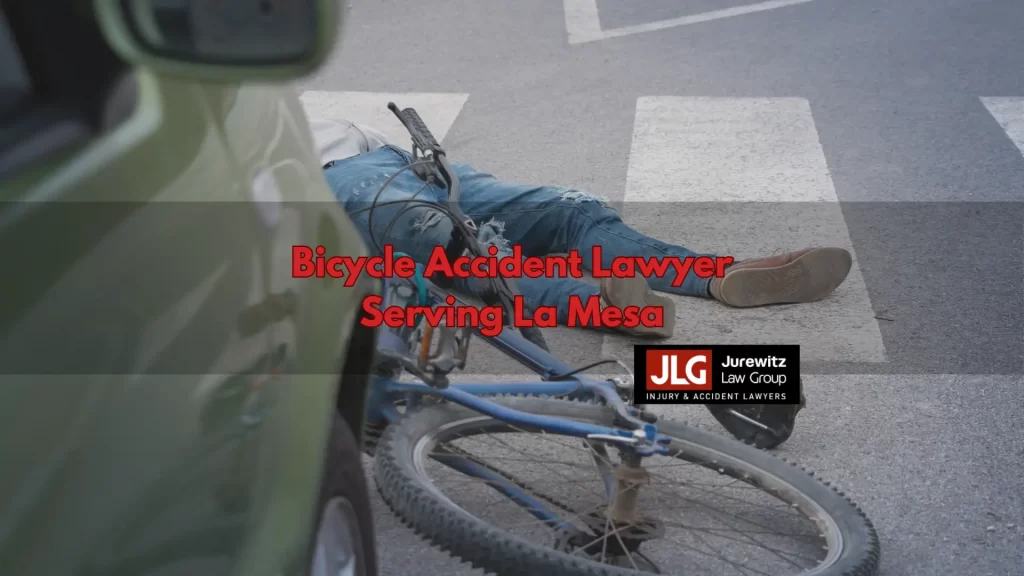 Compensation After a Bike Crash Inuries
Have you recently been involved in a bike accident in La Mesa? Did the accident happen while you were riding in a bike lane or designated area? Was the accident a result of the terrain' or was an out of control motorist to blame? Finally – were you or a loved one injured as a result? If so you may have grounds to take legal action again the at-fault party. But' you'll need help.
Contact the Jurewitz Law Group Injury & Accident Lawyers today to speak with a dedicated personal injury attorney today about your claim. Bike accidents are a common throughout Southern California' leaving hundreds of people injured each year. Because of the size difference between the average road bike and an automobile' cyclists are often left with critical' if not fatal' wounds. Depending on the speed and size of the vehicle involved' you could be dealing with injuries such as:
Deep lacerations and abrasions
Head' neck and spinal damage
Severe breaks and fractures
Limb amputations
Brain damage
No matter what kind of physical and emotional challenges you may have' a successful personal injury claim may be able to help. While legal action can't undo the trauma that has been done' it can help with any immediate financial difficulties you may be facing. But it is up to you to make the first move.
Contact the Jurewitz Law Group Injury & Accident Lawyers today to schedule a free case consultation with a member of our legal team. Together' we can hold the at-fault party accountable for their actions and get the compensation you need to move forward.
Dial (888) 233-5020 to speak with a representative today.
How Could This Happen?
This was probably one of the first question you may have had about your accident. You were in the proper bike lane' wearing the required amount of reflective surfacing' and obeying all the traffic laws. What did you miss? Unfortunately' most vehicular accidents involving bikes are not the fault of the cyclist at all. Rather' the blame lands on the negligent driver who chose to act in a careless manner at the exact moment they encountered you.
Some of the more common reckless acts we have encountered over the years include:
Road rage
Distracted driving
Texting while driving
Drinking while driving
Under the influence of drugs
Representing Rights of Injured Bikers in La Mesa
If you or a loved one has been injured in a bicycling accident' you have the right to seek compensation for your damages. Many cyclists are forced to fight an uphill battle against the insurance companies after they have been in a collision. This bias against bike riders can impact the type of award you may be granted. But help is available. Contact a La Mesa personal injury lawyer from the Jurewitz Law Group Injury & Accident Lawyers and get the kind of aggressive and dedicated representation you need today.
The number to dial is (888) 233-5020, or send us a message online to schedule your free consultation.