Representing Clients Injured by Recalled Tires
All product manufacturers are legally obligated to produce safe and thoroughly-inspected items that do not present any danger to consumers. When such products enter the market and are discovered to be hazardous' manufacturers must recall such items in order to prevent further injuries from occurring.
Even though a tire is recalled' those who have suffered losses due to its defects can still seek compensation from the parties responsible. At the Jurewitz Law Group Injury & Accident Lawyers' our experienced team of tire recall attorneys understands the devastating effects a defective tire can cause. Not all tire defects lead to the same types of accidents' as such' it is important to understand the potential dangers.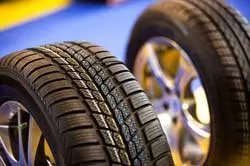 While recalled products can result in serious injury' defective tires can cause catastrophic accidents that not only injure the occupants of an affected car' but all who may be nearby at the time of an accident.
Common Forms of Tire Defects
Although there are many reasons behind defective tires' such as poor quality materials' improper construction of the tire' and flaws present in the design of the tire' these defects usually manifest in several key ways. Tire failure that results from defects includes:
Tire Blowout – This occurs when a tire rapidly loses air pressure in the core' which can result in a flat tire or even an exploded tire. Sudden loss of tire pressure can cause a driver to lose control and crash. Often' tire blowouts are the result of tread separation.
Tread Separation – Tires are composed of several layers including steel belts and nylon' over all of which is the tread of the tire' which gives vehicles traction while navigating the road. However' if the bonding of the tire is defective' the tread can separate from the rest of the tire and may come off completely. Tread separation can lead to a loss of vehicle control and result in an accident.
Tire/Rim Explosion – When a tire is defective' it can be put under immense pressure that may cause it to explode. While such accidents do not happen as often as other defects' they are still known to occur frequently when a tire is being changed. Such explosions are often strong and quite violent' sending tire pieces and the rim flying' causing severe injuries.
Accidents Caused by Defective Tires
Because a motor vehicle's entire movement and control is based on its tires' a defective tire can easily cause severe accidents. When a tire suddenly fails' a driver can lose partial or total control of the vehicle and can crash into other vehicles or nearby hazards. Additionally' a blowout can result in a vehicle rollover' flipping the vehicle onto its side or rolling it completely over once or multiple times. Depending on the conditions around the vehicle' other accidents can occur as well. In the worst situations' a vehicle may leave the road and collide with buildings or go down embankments. While such cases are rare' they do occur and cannot be prevented when control of the vehicle is lost.
Experienced San Diego Attorneys for Auto Defects
Tire failure due to a defect can easily result in devastating accidents that even the safest and most responsible driver cannot avoid. Tire companies issue recalls to prevent further accidents caused by the defects present in the tires they have manufactured' but they cannot reverse the toll of accidents that have already occurred as a result of their defective tires.
If you or a loved one has been injured due to a defective tire' the San Diego auto product liability attorneys at the Jurewitz Law Group Injury & Accident Lawyers can aid you in seeking compensation for the losses suffered. We understand the massive toll that such an accident can have on victims who had no control over such an incident. For more information on how we can help you with your recalled tire case' contact us today at (619) 233-5020 or (888) 233-5020.
Additional Information