Defective and Unsafe Products Can Cause Serious Injury
We all buy' sell' and use products every day. We often forget that these products could possibly harm us. It doesn't matter if the product is used or brand-new' it can still be dangerous to you.
When a defective or unsafe product injures you' the manufacturer is strictly liable for your injuries. In such a case' you may be entitled to compensation for your losses. To get the settlement you deserve' call (619) 233-5020 or (888) 233-5020 to talk to an experienced product liability attorney at Jurewitz Law Group Injury & Accident Lawyers. Your initial consultation is free.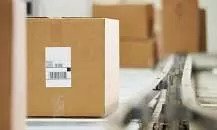 If you or a loved one were injured by a dangerous product' you may be entitled to compensation.
What Is Product Liability Law?
Product liability is an area of law where retailers' manufacturers' designers' and others will be held responsible if their product hurts you or your property.
Types of Product Defects
Here are some examples of product defects that can cause serious harm to you and your family:
Manufacturing Defect: This specific product was defective. Similar products of this line may work perfectly' but not yours.
Design Defect: The manufacturer's entire line of products is defective. You probably hear about these types of defects all the time on the news. This is when a company announces to the public that it is doing a recall of one of its products because they are abnormally dangerous.
Warning Defect: This is when a manufacturer fails to adequately warn consumers about the dangerous propensities of its product.
Defective Medical Devices and Equipment
How Can Our San Diego Product Liability Lawyers Help?
As consumers' we expect that the products we purchase are safe and free of any flaw that may cause us harm. All too often' product manufacturers fail to uphold their responsibilities' putting unsuspecting children' teens' adults' and the elderly in danger.
It's common not to know where to start if you or a loved one has suffered injury or illness as a result of marketing misrepresentation' mislabeling' the failure to warn' improper instructions' a design error' or a manufacturing defect.
The San Diego personal injury lawyers at Jurewitz Law Group Injury & Accident Lawyers are experienced in representing clients who have been seriously injured due to dangerous products. We have successfully recovered compensation for our client's medical bills' pain and suffering' permanent injury' property damage' and more. If you or a loved one has ever suffered a products liability injury' please call our law office at (619) 233-5020 or (888) 233-5020 for a free consultation.
Additional Information