Recalls of Contaminated' Mislabeled or Unsafe Food
Most of us don't think twice about safety when we purchase a product' especially when it comes to food. Unfortunately' food poisoning and foodborne illness often result from tainted food products' whether purchased at the grocery store or served at a restaurant. Food poisoning may seem like a minor inconvenience' but it can be extremely debilitating' cause severe health problems' and even lead to death' particularly for young children' the elderly' or individuals with weak immune systems.
Every year' hundreds of food products and pet food products sold get removed from the shelves of stores' restaurants' and warehouses because they are contaminated' unsafe' or have other dangerous risks. These corrective actions by companies are known as food recalls. Food recalls are either voluntary or forced by the government agency responsible for the product category.
It is helpful to fully understand your legal rights and options for obtaining compensation for pain and suffering' medical expenses' lost wages' and other damages as a result of a contaminated or mislabeled food product. A San Diego product liability attorney at the Jurewitz Law Group Injury & Accident Lawyers can help you gather the proper evidence and effectively present your case. To learn more about the difference in the personal attention we provide our clients' please contact us today at (619) 233-5020 or (888) 233-5020 for a free consultation.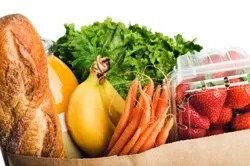 How Did This Happen?
Food manufacturers' distributors' and retailers have many responsibilities to ensure that their products are safe. However' various forms of oversight can lead to potentially dangerous products affecting the lives of consumers due to the following:
Salmonella
Allergen
Listeria
Monocytogenes
Manufacturing problem
Incorrect ingredient level
Adverse reactions
Other reasons for food recalls include undeclared ingredients' clostridium botulinium' sulfites' and many more.
Types of FDA Recalls
Class I: This type of recall involves a health hazard where a reasonable probability exists that eating the food would cause serious' adverse health consequences or death.
Class II: This type of recall indicates a potential health hazard where a remote probability of adverse health consequences from eating the food exists' or if the resulting condition is temporary or medically reversible.
Class III: This type of recall involves situations in which eating the food will not or is not likely to cause adverse health consequences.
How Do I Find Out About Food Recalls?
The California Department of Public Health has a list of recently recalled food products. Click on this link.
Dependable Legal Assistance
If you or a loved one has been a victim of a contaminated food product' contact an experienced food recall attorney immediately. You may be able to hold the manufacturer' distributor' or retailer of that food product responsible for some or all of the injuries you incurred. Companies will bend over backwards to protect their brand name and reputation from being tainted. If you have a case' call San Diego food recall attorney Ross Jurewitz at the Jurewitz Law Group Injury & Accident Lawyers at (619) 233-5020 or (888) 233-5020.
Additional Information