Pharmaceutical Litigation
As technology progresses' new drugs hit the pharmacy shelves at an incredibly rapid rate. Though' not all drugs that pass through the system are as safe as the Food and Drug Administration (FDA) claims it is. As a result' many patients suffer serious' and often deadly side effects from these potentially life-saving medications.
A drug recall occurs when a particular drug is removed from the market because it is either defective or potentially harmful. This can be done voluntarily by the manufacturing company or requested by the Food and Drug Administration if they receive numerous reports from physicians about the dangers of usage.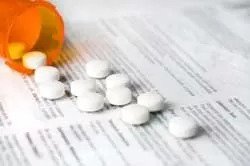 Pharmaceutical drugs are meant to better lives. However' when drug companies sell products to consumers without rigorous testing' they can do more harm than good.
For a full list of FDA recalled drugs' click here.
Reasons for Drug Recalls
Manufacturing Defect
This accounts for the majority of recalls. It typically occurs when something goes wrong during the manufacturing process. Or if the packaging itself is not made according to approved specifications.
Design Defect
The defects exist when a product does not perform as intended or presents unreasonable risk of injury. This typically occurs when studies' additional data' or adverse events show that a drug may unreasonably increase the risk of a serious side effect.
Labeling Defect
A labeling defect occurs when the company does not provide the proper warning labels or cautions in the instructions to inform product users of risks involved with usage.
FDA Drug Recall Classifications
Category I: The use of' or exposure to' the recalled drug is most likely capable of causing a serious health issue or even death to the consumer.
Category II: The use of' or exposure to' the recalled drug is not likely to cause a serious health issue. At most' it may cause temporary or medically reversible adverse health consequences.
Category III: The use of' or exposure to' the recalled drug is not likely to cause an adverse reaction.
Contact a San Diego Drug Recall Attorney
If you or a loved one has experienced any extreme side effects' such as a heart attack or stroke' because of a recalled drug' get medical attention and contact an experienced San Diego product liability attorney immediately. You may be able to hold the manufacturer responsible for some or all of the injuries you incurred.
Filing a claim against a large drug company can be difficult and very confusing. Drug companies will bend over backwards to protect their brand name and reputation from being tainted. If you have a case' call our San Diego product recall attorneys at the Jurewitz Law Group Injury & Accident Lawyers and we will work to get you the monetary compensation for your injuries' hospital and medical bills' loss of wages' and other injury-related costs. Contact our personal injury law office at (619) 233-5020 or (888) 233-5020.