Get Help After a Child's Swimming Pool Accident
While a pool can be a source of fun and enjoyment' a swimming pool can also prove dangerous if not properly maintained' especially for younger children. An alarming number of children each year are injured or lose their life in a drowning or submersion accident' with a large number of these serious pool accidents occurring in residential settings in addition to country clubs' schools' and fitness centers.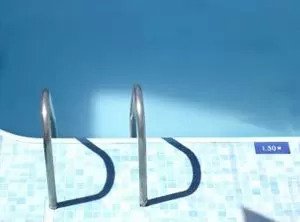 About one in five drowning-related fatality victims are children 14 and younger.
When the child you love is injured' it can unquestionably be one of the most traumatic and devastating experiences for any family' and a parent or caregiver may not know what to do next. In the event the negligence of another party led to your child's accident' the San Diego child injury lawyers at the Jurewitz Law Group Injury & Accident Lawyers can help you understand your legal rights and options in your situation and will fight to get your child the compensation he or she needs to recuperate.
The Road to Your Child's Recovery
A swimming pool accident may be caused by a number of things' such as lack of supervision' inadequate fencing around the swimming area' or failure to cover a pool or hot tub' and the accident can frequently be traced to another's negligence. Though each accident and its causes are unique' the consequences of a swimming pool or drowning incident are likely to be catastrophic' and innumerable injuries to your child can occur as a result. Broken bones' lacerations' concussions' or traumatic brain injuries are possible injuries that will make your child's recovery after a pool accident lengthy and unfortunately painful.
The emotional impact of this type of accident can also be quite difficult for a child to recover from' which is an additional obstacle your little loved one may face as they recover. Ensuring the well-being of your child is certainly your first priority' so obtaining compensation from the party responsible for the accident can help ensure they get the best medical care to heal to the best of their abilities and get back to the things they love.
Compensation for a Child's Swimming Pool Accident Claim
There is no set amount of compensation for swimming pool accident lawsuits. The amount of compensation you recover will depend on the extent of your child's injuries, the long-term impact of their injuries, out-of-pocket costs you've incurred as a result of the accident, and more. Collectively, this is all referred to as "damages."
In San Diego, the courts generally award compensation for special damages and general damages for swimming pool accident victims:
Special Damages: This includes all losses that you can put an exact dollar amount on, such as medical costs, hospital fees, and other out-of-pocket losses.
General Damages: A swimming pool accident can be a very traumatic experience, with emotional effects lasting months or even years for you and your family. The courts recognize this, so general damages are considered to be an important part of your overall compensation. General damages include pain and suffering, mental anguish, and other psychological distress caused by the accident.
In rare cases, the court may award you additional compensation for punitive damages. Punitive damages are awarded when the defendant's behavior was particularly egregious or willfully negligent. This type of compensation is designed to further punish the defendant for instances of gross negligence.
Liability in a San Diego Swimming Pool Accident
Proving fault in a swimming pool accident can be a demanding process. In order to build a successful child injury case' important documentation' including medical records and bills and witness statements' should be gathered and organized to support your claim. In addition' photos of the swimming pool where the accident occurred can help show how the other person's or entity's negligence caused your child's accident and injuries.
Pursuing legal action on your own can be difficult and overwhelming' however, ' which is why the legal team of the Jurewitz Law Group Injury & Accident Lawyers can help you get the favorable results you need by proving that the negligence of another person was the cause of your child's accident. We have the resources and knowledge of the law needed to get you the compensation your family is entitled to.
California Swimming Pool Accident Statute of Limitations
In the wake of a devastating swimming pool accident, you will likely be focused on helping your child recover from their injuries. However, if you plan on taking legal action and pursuing compensation, it's important to know that there are strict deadlines that will affect your claim. This is referred to as the "statute of limitations."
In the state of California, you must file a lawsuit within:
Two years from the date of the accident, if filing a personal injury lawsuit.
Two years from the date of death, if filing a wrongful death lawsuit on behalf of your child.
Keep in mind that your attorney will need time to review the facts of your case and possibly obtain documents (such as medical records) before filing a claim. This is why it's important to seek legal help as soon as possible. The longer you wait, the more you are risking the success of your claim. And the courts rarely make exceptions if you miss the deadline for filing.
To help speed up the process, it's a good idea to gather as much of the following as you can before your consultation:
A copy of your child's medical records, documenting their injuries related to the accident.
A copy of any police reports, if officers were dispatched to the scene.
Photos or videos of the scene of the accident, if possible. Focus on the exact area where the accident took place, and be sure to photograph hazards that may have caused your child's accident, such as lack of fencing, loose wires, or dangerous puddles.
Witness statements or contact information from anyone who witnessed the accident.
Any documents proving your ongoing and expected out-of-pocket losses.
Legal Representation Your Family Can Count On
The San Diego child injury lawyers of the Jurewitz Law Group Injury & Accident Lawyers understand how devastating it can be for a parent or family member when the child they love and care for is injured' especially when it is due to the carelessness of another person. Our compassionate legal team is wholly committed to providing you with the effective legal representation needed to not only hold the at-fault parties accountable' but also get the money you need to properly care for your child. We will work diligently to ensure your family's rights are protected throughout your case. To see how we can aid your family in moving forward past the devastation of the incident and help your child recover' call (619) 233-5020 or (888) 233-5020 for a no-cost consultation.
Additional Information