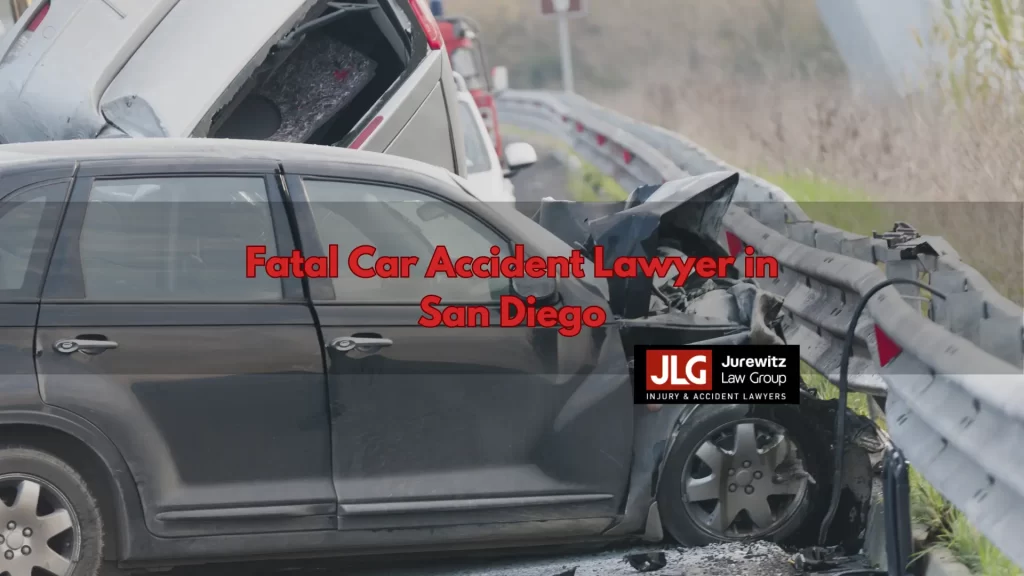 Help For Your Family After the Wrongful Death of a Loved One in a Car Accident
The mere shock of a car accident can have lasting effects on those involved and even more so on those left behind. The sudden loss of a loved one in a vehicle crash presents many unknowns and their absence can never be replaced. It is never easy to accept the loss of someone you love' especially when another person's negligence is the cause. Although this is a difficult time' in many instances' getting as much information as possible about your legal rights and options can help with the process of rebuilding and ensuring that financial matters are taken care of.
Wrongful Death Compensation in San Diego
If someone close to you was killed in a car crash that was caused by a negligent driver' a dangerous roadway' or a defective auto part' you are entitled to pursue compensation to offset both economic and non-economic damages. Are you required to do so? Absolutely not. The choice is yours and there are no obligations.
To find out more information about whether taking legal action would be to your benefit' please call the San Diego wrongful death lawyers at the Jurewitz Law Group Injury & Accident Lawyers. We have been protecting the rights of family members of wrongful death victims for many years. Please contact us today for a free consultation. Our successful track record is a testament to the effectiveness of our resources and strategies.
Driver Negligence in San Diego
When a driver is negligent or reckless' he or she does not take the safety of others into account and often does not perform preventative measures prior to or during a crash' resulting in fatal injuries. Some of the most common and dangerous forms of driver negligence include:
Any of these reckless behaviors can cause a driver to fail to notice other vehicles and pedestrians' or drive in a dangerous way that can easily result in a fatal auto accident. These forms of negligent driving can also lead to types of accidents that would not occur as easily under normal circumstances' such as head-on collisions' side-impact crashes' and collisions that occur at full speed without any braking. These crashes often result in severe injuries that can lead to death.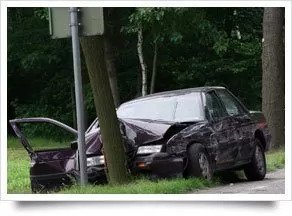 When a motor vehicle accident that results in fatalities is caused by another party's negligent or reckless actions' the families of those who died in the crash can seek compensation from those responsible.
Establishing Fault in a Deadly Car Crash
During a wrongful death trial' the court must establish who is at fault. This is not an easy process' and it is not uncommon for trials to last months' and sometimes' years. To prove fault' a judge will have to review the following elements of the case.
Official accident reconstructions
Medical records
Testimony from witnesses
Police reports
Depending on the circumstances of the accident' you may be able to hold more than one party responsible for the wrongful death of your loved one. This is why it is important to hire an attorney who has experience working on car accident and wrongful death cases. No matter how "obvious" things may seem to you' you will still need the aid of a legal representative.
Important Factors to Consider
The circumstances surrounding the accident will have the most impact on the case' and if you can prove that the other party engaged in negligent behavior' your chances of winning increase. If the other driver was under the influence of drugs or alcohol' or was operating a vehicle without a license' you will be able to address those issues in your case. It is important that all relevant factors are considered before you enter the courtroom. If the other driver engaged in criminal actions' they might have to be tried in both a criminal and civil court.
Holding Multiple Parties Responsible
You may be able to hold multiple parties responsible for the death of your loved one. This is especially true if the crash was caused partially by a mechanical issue. If you believe that the maker of a vehicle failed to implement appropriate safety features' you may also have a case. When a crash is caused by a company driver' the court will sometimes find the company and the driver at fault. Companies are legally responsible for hiring experienced and safe drivers' and automakers are responsible for manufacturing safe vehicles. If either of these organizations or companies failed to do those things' you might be able to take legal action against them.
Motorcyclists' Pedestrians' and Bicyclists
Pedestrians' motorcyclists' and bicyclists also face the threat of collisions with motor vehicles. These individuals frequently sustain life-threatening injuries because they do not have the same degree of protection as drivers. If you are struck while crossing a walkway or a driver fails to notice your bike' you should be able to hold the responsible party accountable. Drivers are not only obliged to share the road with other drivers' but they are also required to be mindful of bikers and pedestrians. Accidents between motorcycles and cars also have higher mortality rates than accidents between vehicles.
Accidents Involving Large Trucks
Automobile accidents involving large trucks make up an unusually high proportion of accidents in general. Often' truck drivers are forced to drive long hours without sleep in order to meet deadlines and get more work done. There are also instances of trucking companies hiring unqualified and inexperienced drivers. Crashes between large trucks and other vehicles can be especially deadly' and if your loved one was involved in one' you might be able to take action against the driver' trucking company' or the maker of the truck.
Are You Ready to Talk to Us?
If your loved one died in a car crash' you might have grounds for a wrongful death suit. When you hire the San Diego personal injury lawyers at Jurewitz Law Group Injury & Accident Lawyers' you can be sure that all the details of your loved one's death will be examined. If we believe that you have a case' we will work tirelessly and diligently to get you and your loved one the justice you seek. If you are ready to talk to us' call our office now at (619) 233-5020.
San Diego Car Accident Wrongful Death Lawyers You Can Rely On
The San Diego fatal accident attorneys at the Jurewitz Law Group Injury & Accident Lawyers can help the families of deceased victims find compensation for a number of losses' including pain and suffering' lost wages' and funeral costs. Our law firm is committed to upholding justice and ensuring that our clients' voices are heard. For more information' contact the skilled law team at the Jurewitz Law Group Injury & Accident Lawyers at (888) 233-5020 today.