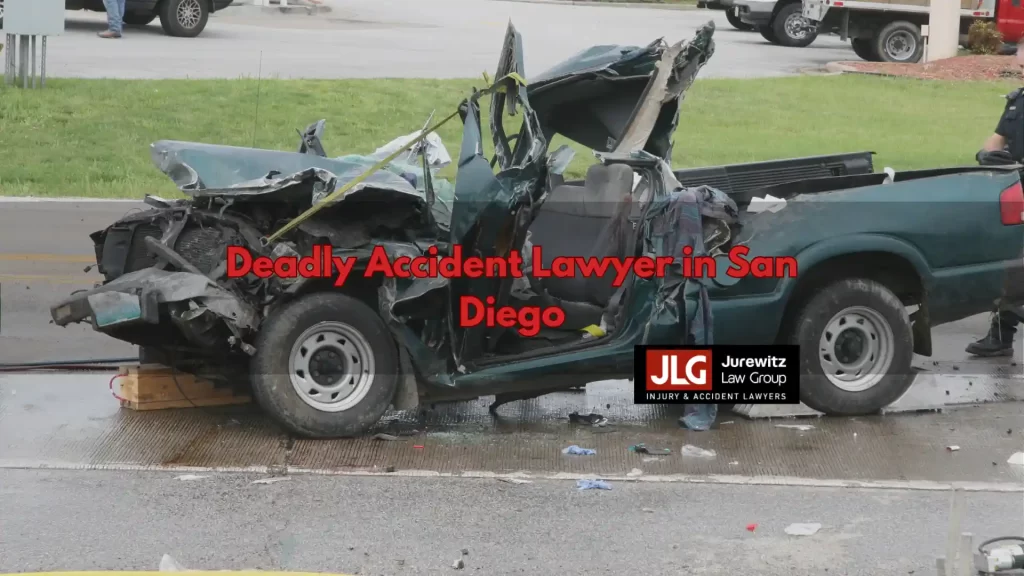 What To Do After a Fatal Accident or Injury
There are many ways in which you can lose a loved one in a sudden and tragic accident. Auto accidents' bike accidents' slip-and-fall accidents' workplace mishaps' and pedestrian accidents can occur at any time. If you've lost a loved one in a fatal accident' you may be wondering how you will ever recover financially and emotionally. It may be in your best interest to research your legal rights and options.
If your loved one has suffered fatal injuries in an accident that was caused by someone else's negligence or wrongdoing. It might be in your best interest to contact an experienced San Diego wrongful death attorney at the Jurewitz Law Group Injury & Accident Lawyers' who can help explain your legal rights and options.
Potential Causes of Fatal Accidents
When an individual dies in an accident' it must be determined who was responsible' how it could have been prevented' and if negligence was a factor. For example' when someone is killed in a San Diego pedestrian accident' investigators must review if the driver failed to yield the right-of-way. When a bicyclist is killed' witnesses may be needed to prove that the at-fault driver changed lanes or turned without first looking for the bicyclist. When someone is killed on the job' the worksite should be evaluated to determine if hazardous conditions or defective equipment caused or contributed to the deadly incident.
San Diego County Deaths
According to the California Department of Public Health' cancer' heart diseases' Alzheimer's disease' chronic lower respiratory diseases' and cerebrovascular disease were the top five leading causes of death in San Diego for the years 2011 and 2012. The sixth leading cause of death countywide for two years in a row was accidents and unintentional injuries. Between the years 2010 and 2012' 2'929 people were killed as a result of fatal accidents in San Diego.
San Diego Deadly Accident Lawyers Protecting Your Rights
If your loved one suffered fatal injuries in a San Diego accident' it's important to stay in contact with the ongoing investigation. Gather evidence' refrain from speaking about the accident without legal representation' and research your legal options. If you are the spouse' child or parent of the victim' you may be able to pursue financial compensation for your loss by filing a wrongful death claim against the at-fault party.
Legal action may not help you recover emotionally from your tragic loss. A Jurewitz Law Group San Diego accident attorney can help relieve you and your family from the financial burden this devastating incident may have put on you. Support may be available for the medical bills that resulted after the accident' burial costs' lost future income' and loss of love and companionship. For more information' please contact the Jurewitz Law Group Injury & Accident Lawyers at (888) 233-5020.