Boating Accident Wrongful Death Claim
The spring and summer months bring the warm and hot sunny weather that Southern California is known for; and this weather brings out all the weekend toys' like the boats and jet skis' that don't get much use during the cooler months. Taking the boat out for a weekend of fun in the sun is a popular activity for many' especially those that live in the San Diego area. With about 50 different boating facilities and waterways' residents and visitors from all over California have a plethora of opportunities to experience the joys of recreational boating. It is not all fun and games' however. The high number of boats and personal watercrafts on the water' in combination with incidents of negligence' make boating a dangerous and potentially fatal activity.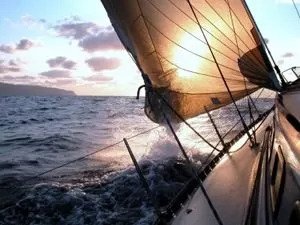 In 2016' there were 50 recreational boating accident fatalities in California' according to the California Division of Boating and Waterways (CDBW).
When the negligence of another causes a boating accident that results in fatalities' the victim's family may pursue justice for the death of their loved one by way of a wrongful death claim. Although pursuing legal action is usually the last thing on the mind of a grieving family' it may be the only way to obtain compensation for your losses and justice for your loved one's death.
Increased Risk of Fatal Accidents in San Diego
The likelihood of being thrown overboard and drowning is very high in the event of a boating accident. Negligent or reckless operation of a vessel can cause it to crash into another vessel or onto a piece of land without any means to prevent the collision. Without the ability to brake' one mistake could cause a devastating accident. Some' if not all boating accidents and deaths' may be caused by negligence' such as boating under the influence of alcohol and/or violating California boating laws.
What a California Wrongful Death Suit Can Accomplish
The CDBW has established numerous rules and regulations regarding recreational boating in order to ensure the safety of Californians and visitors on the state's waterways' but when these rules and regulations are violated or ignored' it places everyone at risk. A boat operator or any other party that causes the death of another as a result of his or her negligent or reckless actions may be held responsible in civil court.
The victim's family may file a wrongful death suit in order to pursue compensation for medical bills' funeral costs' lost future income' loss of companionship' and other losses. The last thing a grieving family should have to worry about during such a difficult time is their own financial security. A successful wrongful death claim can help you get the compensation you need to recover from your loss. Contact a dedicated San Diego boat accident lawyer at Jurewitz Law Group Injury & Accident Lawyers today at (619) 233-5020 or (888) 233-5020 for a free consultation.
How Effective Boat Accident Death Attorneys in San Diego Can Make a Difference
Wrongful death claims can be very complicated and attempting to pursue one on your own can end up causing more hardship during an already devastating time. With the help of an experienced lawyer from Jurewitz Law Group Injury & Accident Lawyers' you can focus on more important things' like helping your family get through their time of grief. At the Jurewitz Law Group Injury & Accident Lawyers' our San Diego wrongful death attorneys are committed to providing the support and skilled representation families of victims need to recover from their losses and move on with their lives.