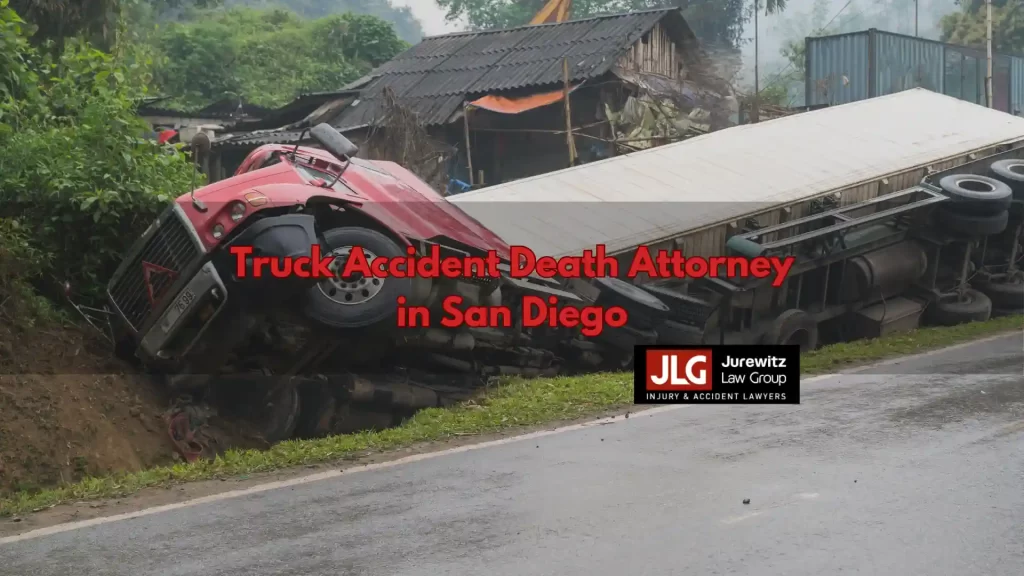 Representation in Deadly Trucking Accident Cases
More and more large trucks are on the road every day in America in order to keep up with an ever-increasing supply demand and growing population. As such' the chances for these tractor trailers to be involved in an accident continue to increase' as well. Collisions involving large trucks are much more likely to end in fatalities due to the force of impact a truck has when crashing into another vehicle. Most often' those in smaller vehicles or on foot suffer the consequences' as they cannot be well protected from large and heavy trucks during a crash. When such an accident ends in fatalities' the families of the deceased have the right to hire a San Diego wrongful death lawyer and seek compensation and justice through a lawsuit.
Deadly Truck Accidents in San Diego
Due to the large size and heavy weight of tractor trailers' collisions they are involved in have a higher likelihood of ending in fatal injuries' especially when smaller passenger vehicles are affected. While all forms of accidents involving trucks can result in fatalities' there are some which are more likely to cause death. These accidents include:
Underride Accident: This occurs when a smaller vehicle goes underneath a truck' with the top of the vehicle colliding with the elevated bottom of the truck's trailer. These accidents can tear through the roof and top portion of the car and easily cause fatal injuries to passengers' head and neck area.
Jackknifing: The truck's trailer swings around' folding up to the cab and facing the opposite direction. Any cars in the way can be struck with great force or crushed between the cab and trailer.
Runaway Trailer: When a trailer becomes completely detached from the cab' often when traveling on an incline' it will freely travel through traffic at high speeds with nothing to stop it. Anything in the way can be struck by the fast moving' extremely heavy trailer.
Hazardous Material Spills: Many tractor trailers carry hazardous materials in special containers that keep them safe and secure. However' if such a truck is involved in a crash' the container may rupture; spilling hazardous material' such as gas and chemical waste' can result in a fire or toxic exposure for bystanders.
Causes of Fatal Truck Crashes
In order to operate a commercial truck' drivers must be licensed and certified' showing that they are capable of driving such a vehicle safely and properly. However' truck drivers still make mistakes' and often the negligence of truck drivers and companies results in accidents. Some causes of fatal truck accidents include:
Truck driver fatigue and drowsiness;
Driving under the influence of drugs and/or alcohol;
Truck component failure;
Distracted driving; and
Improper maneuvering of the vehicle.
While any of these may occur in other vehicles' such mistakes in large trucks can much more easily result in injuries and fatalities for surrounding drivers and pedestrians.
Contact a Skilled San Diego Fatal Truck Accident Attorney
A fatal truck collision can result in many losses that leave families devastated. As such' relatives of the deceased can seek compensation for their losses from the truck driver and company responsible for an accident through a wrongful death lawsuit. The Jurewitz Law Group Injury & Accident Lawyers's San Diego truck accident attorneys can win compensation for funeral costs' pain and suffering' lost wages' and many more losses from at-fault parties. For more information on how the Jurewitz personal injury law firm can help in your case' contact us today at (888) 233-5020.